Stephanie and Tom tie the knot in one of the most romantic cities in the world!
 
They are from Tampa, Florida, and met at the young age of 17 and 19 through mutual friends and have been inseparable ever since!  In fact, 7 short years later they got engaged in Savannah, Georgia and decided to elope to Paris because their families are so big and spread out! They wanted to do something different for their special day and really make it all about their love and marriage to each other.
As Steph says in her own words: "We decided to get married in Paris on our 9-year anniversary together.  We couldn't think of a more romantic place to make our love eternal.  Tom's parents from Florida and my close friend and her husband from California were able to join us on our wedding day and Tom's father did the honours of marrying us.  It was an amazing bonus to see Paris in a way not many can say they have experienced.
It was so romantic to stroll the city streets and visit all our must-see landmarks while feeling like we were the only ones there.  Paris started off as a dream, that we are lucky enough to say we made reality."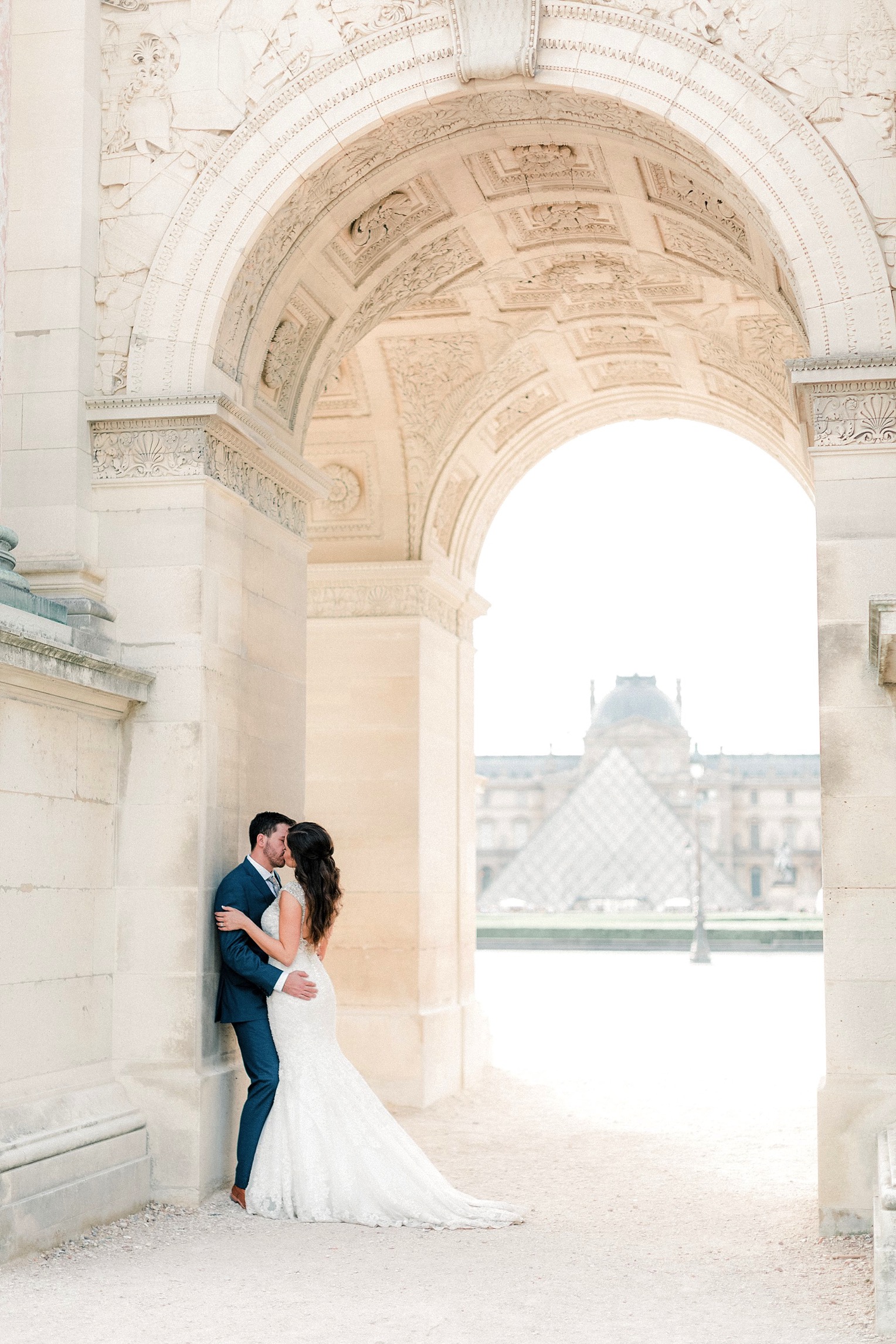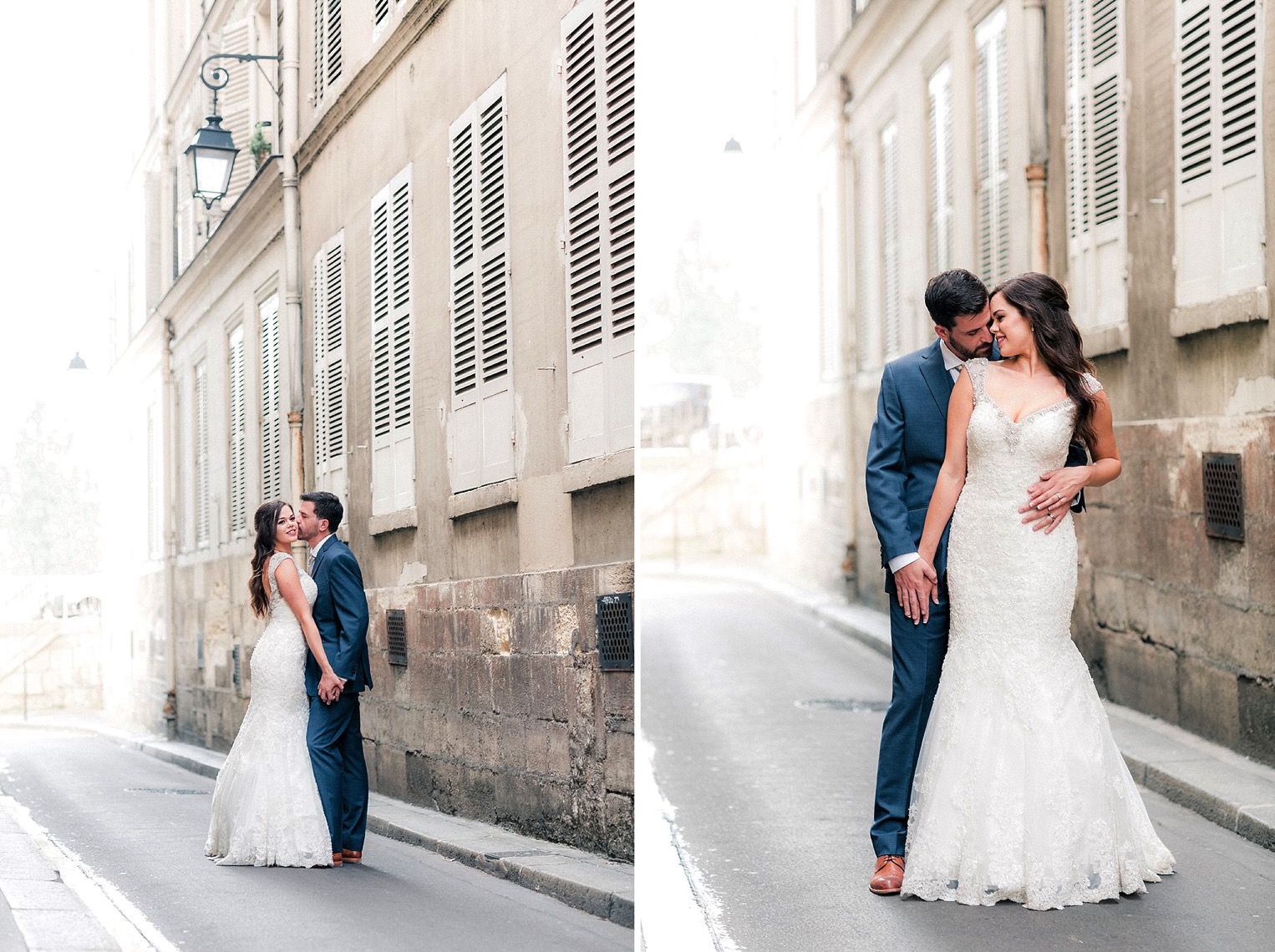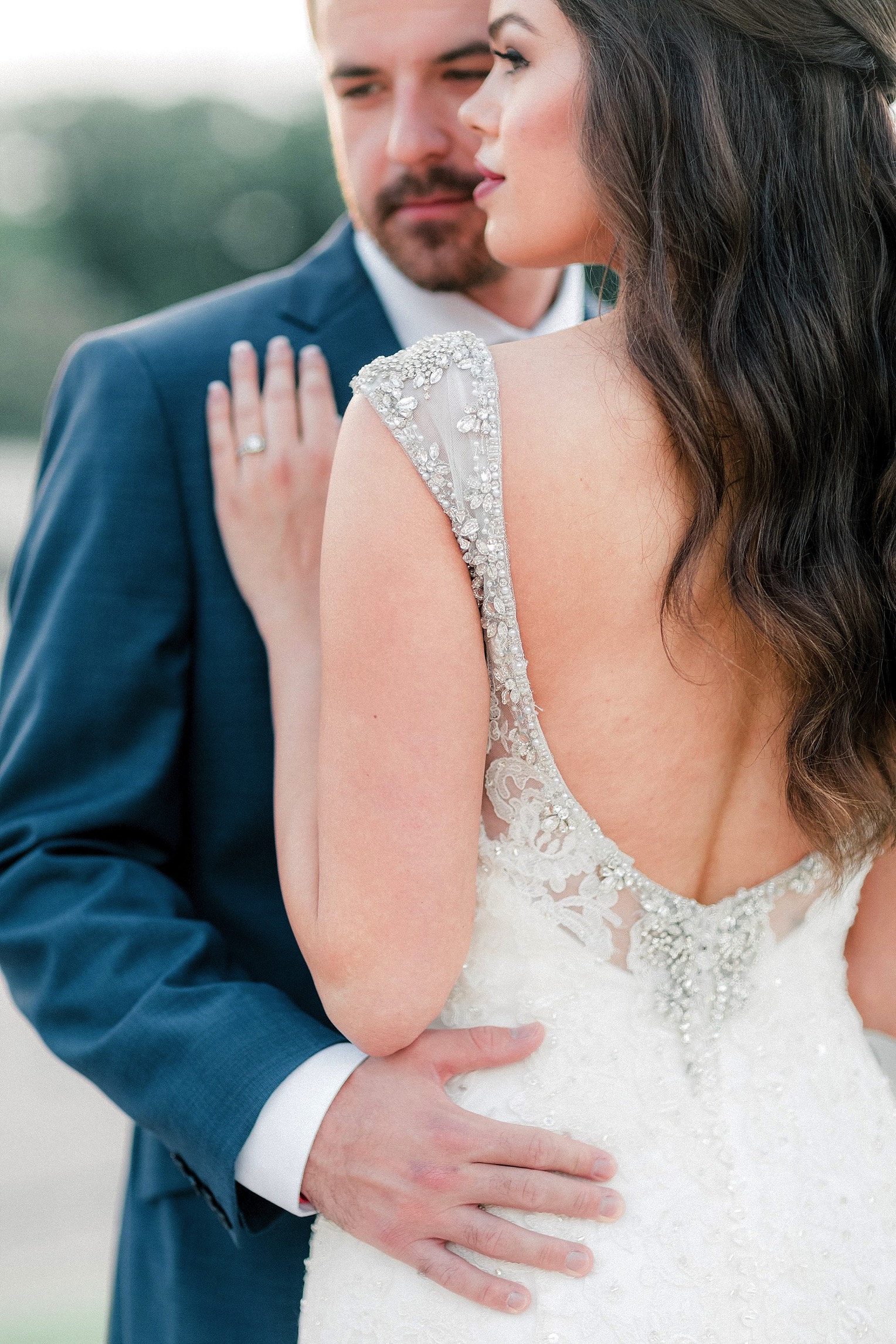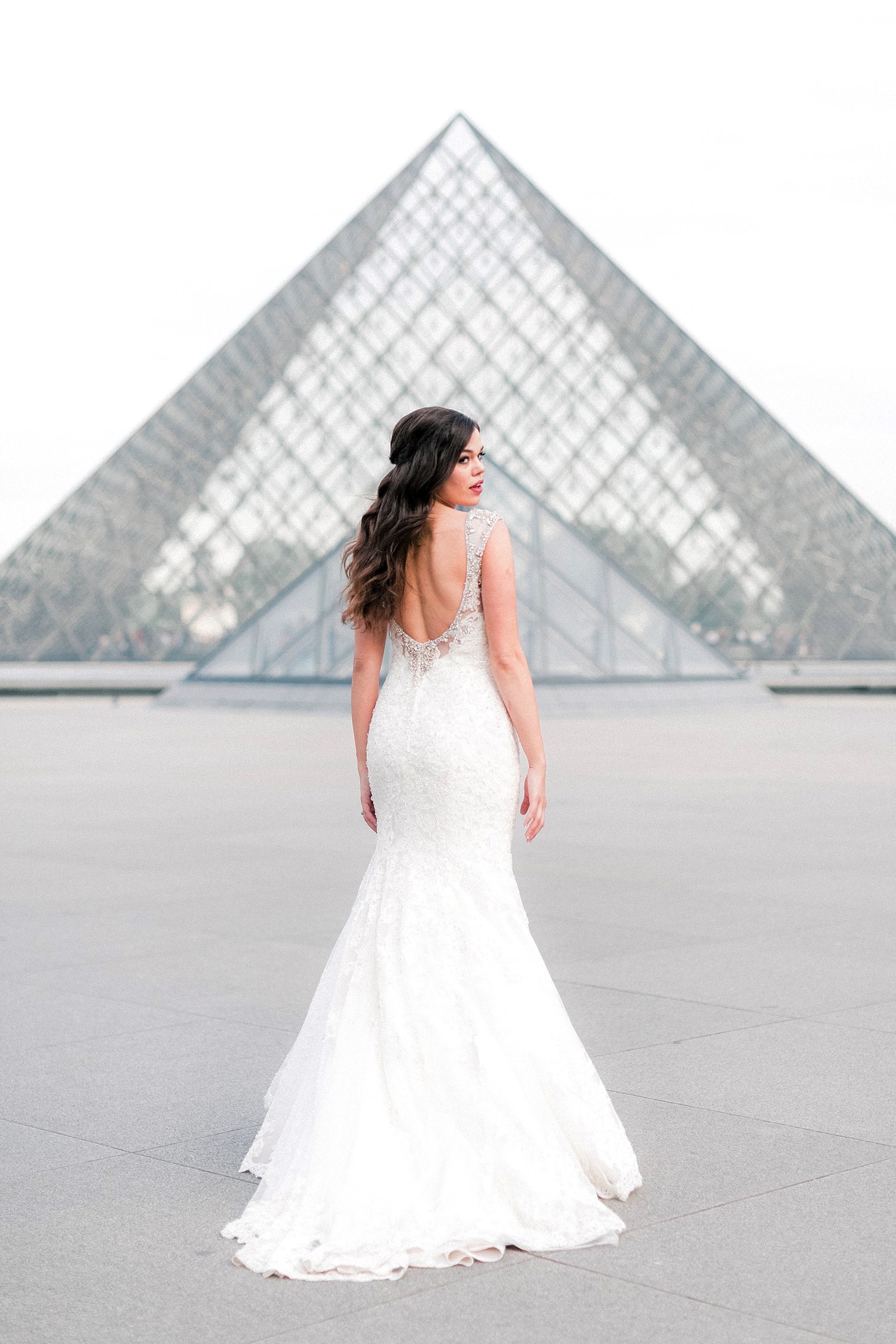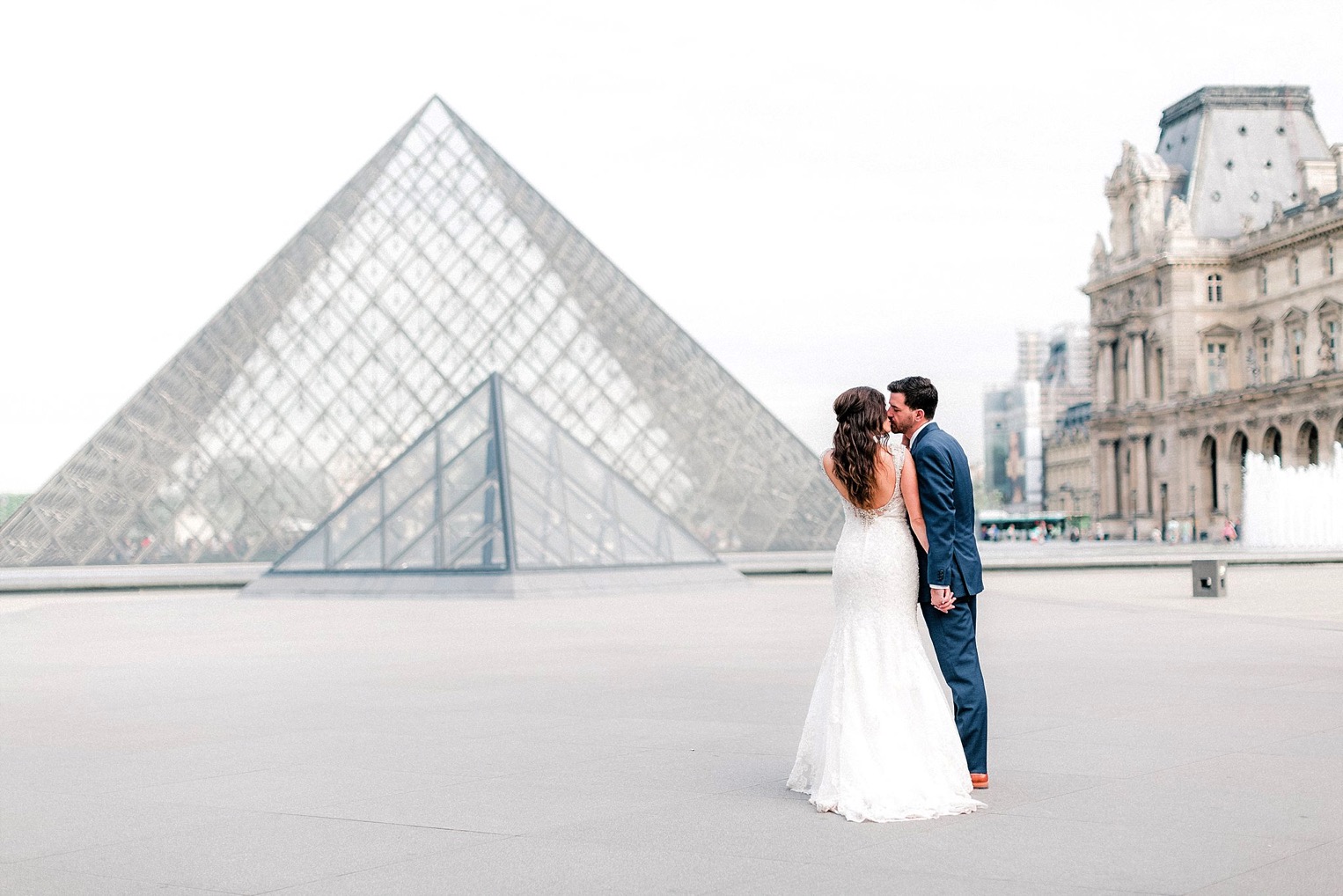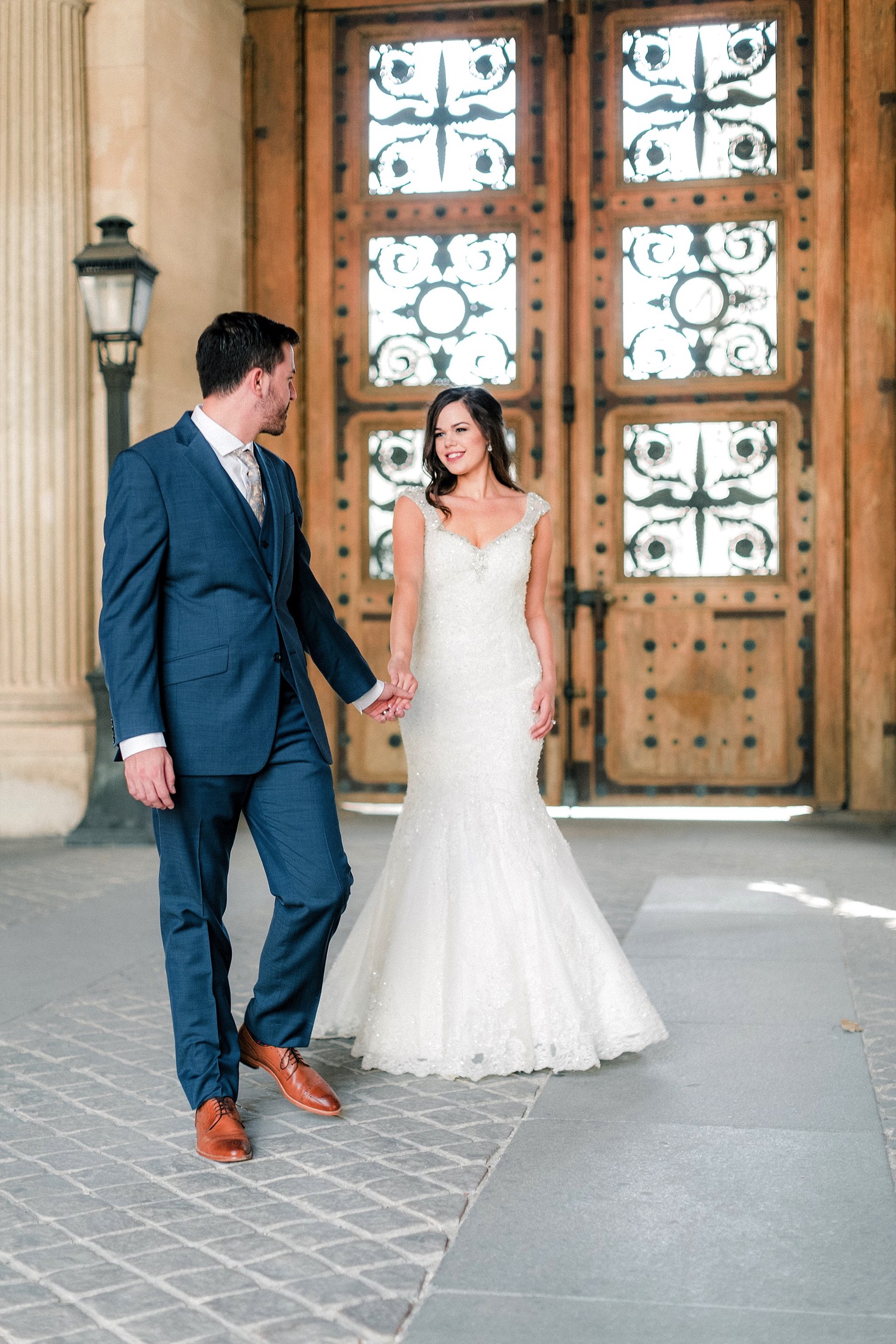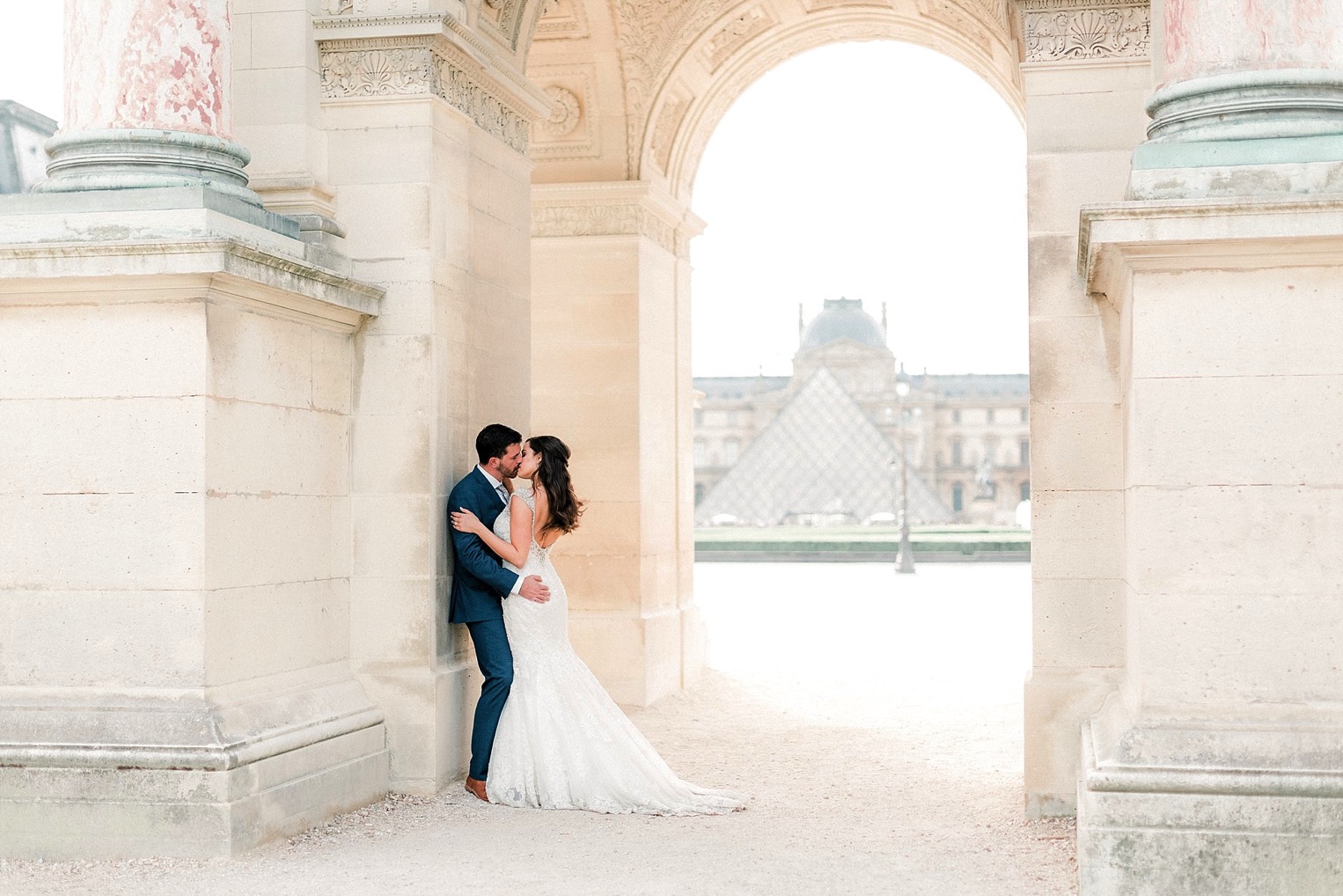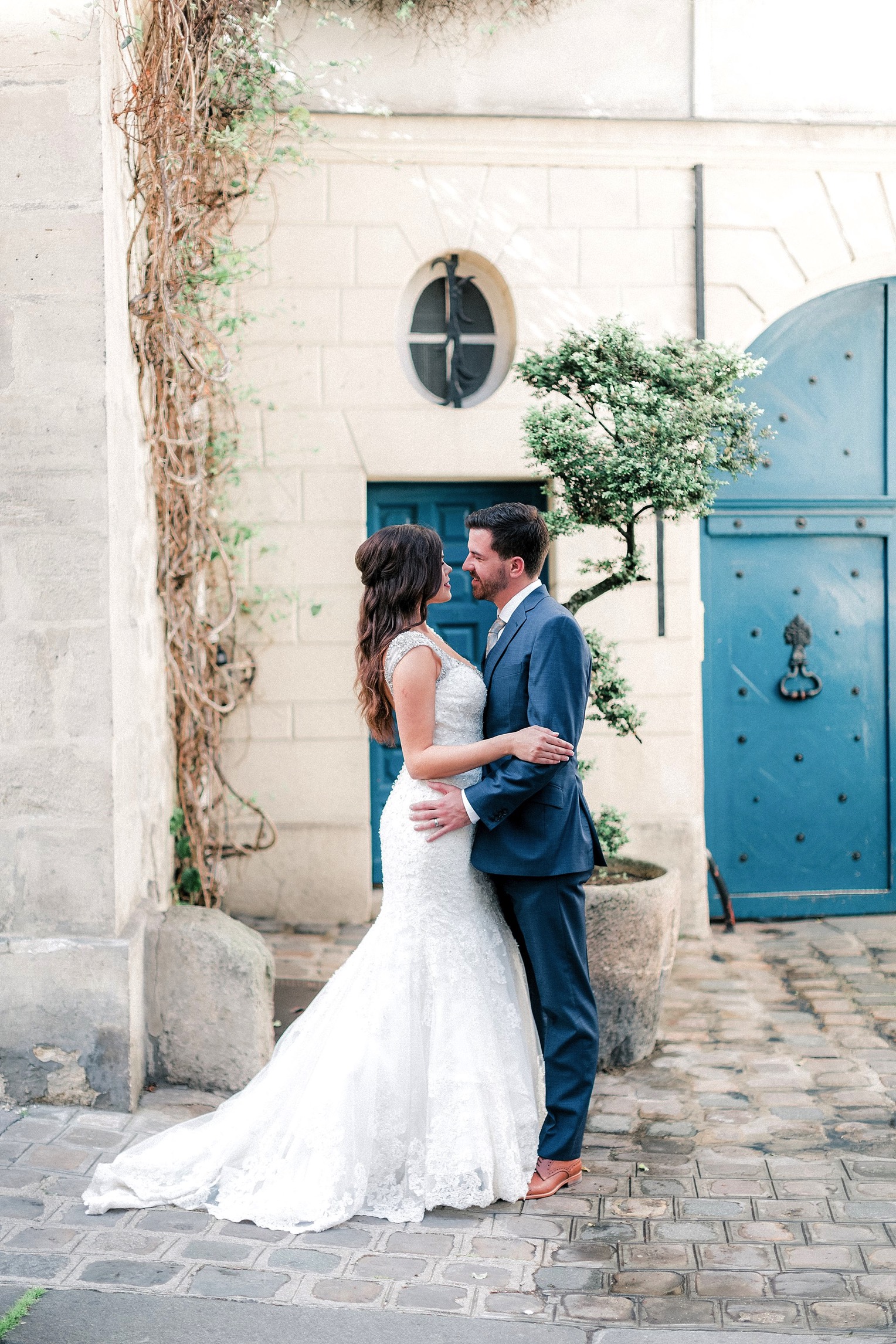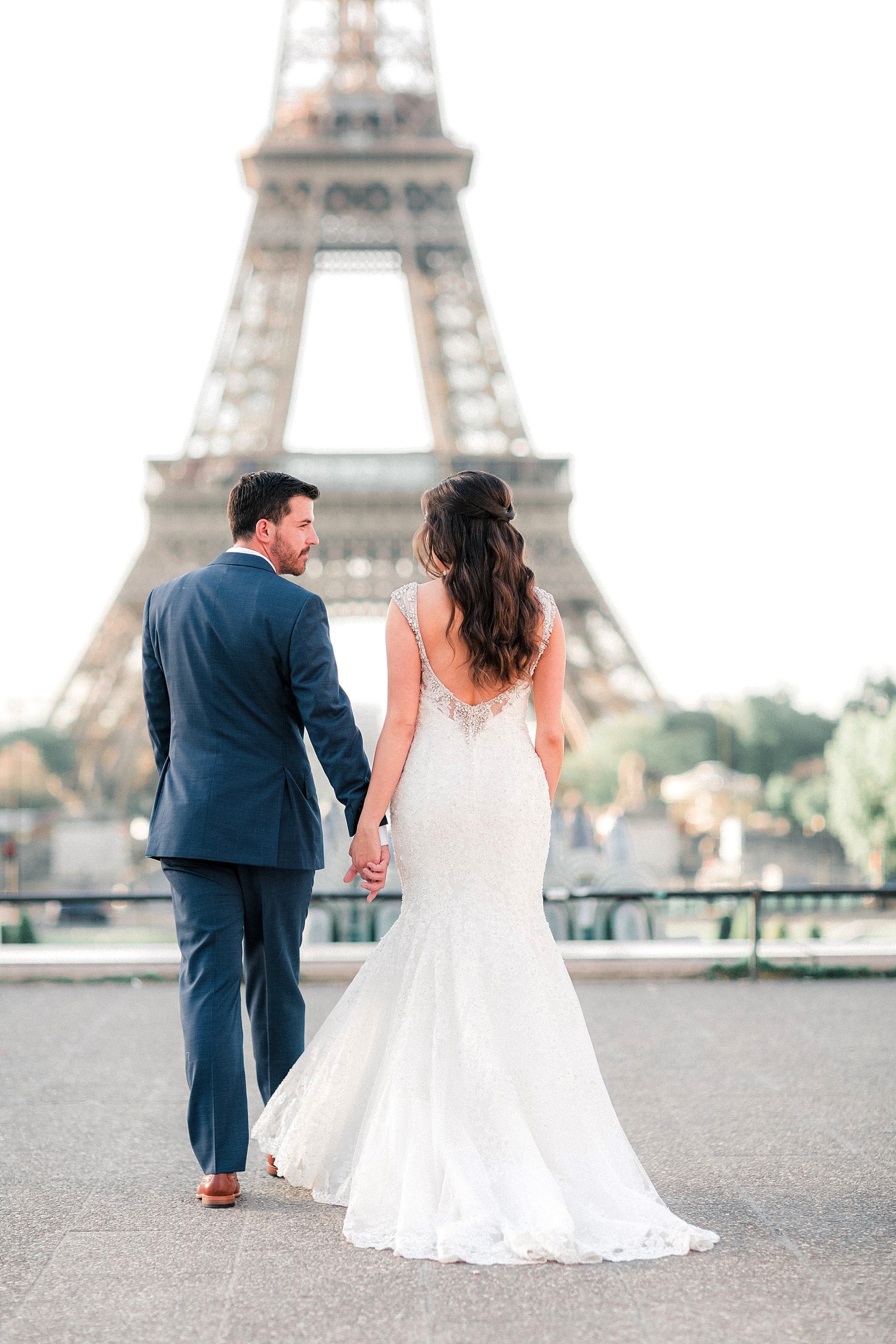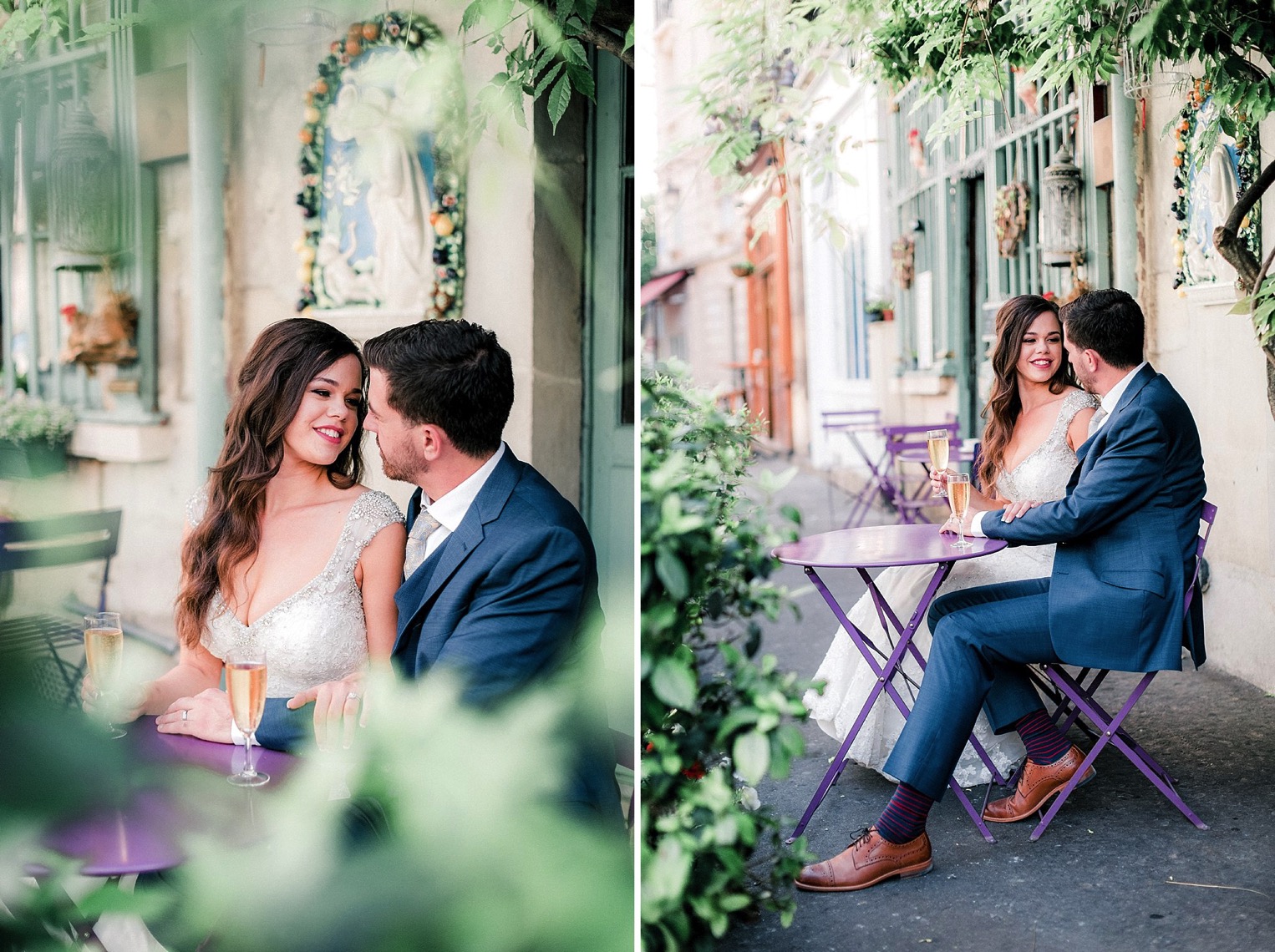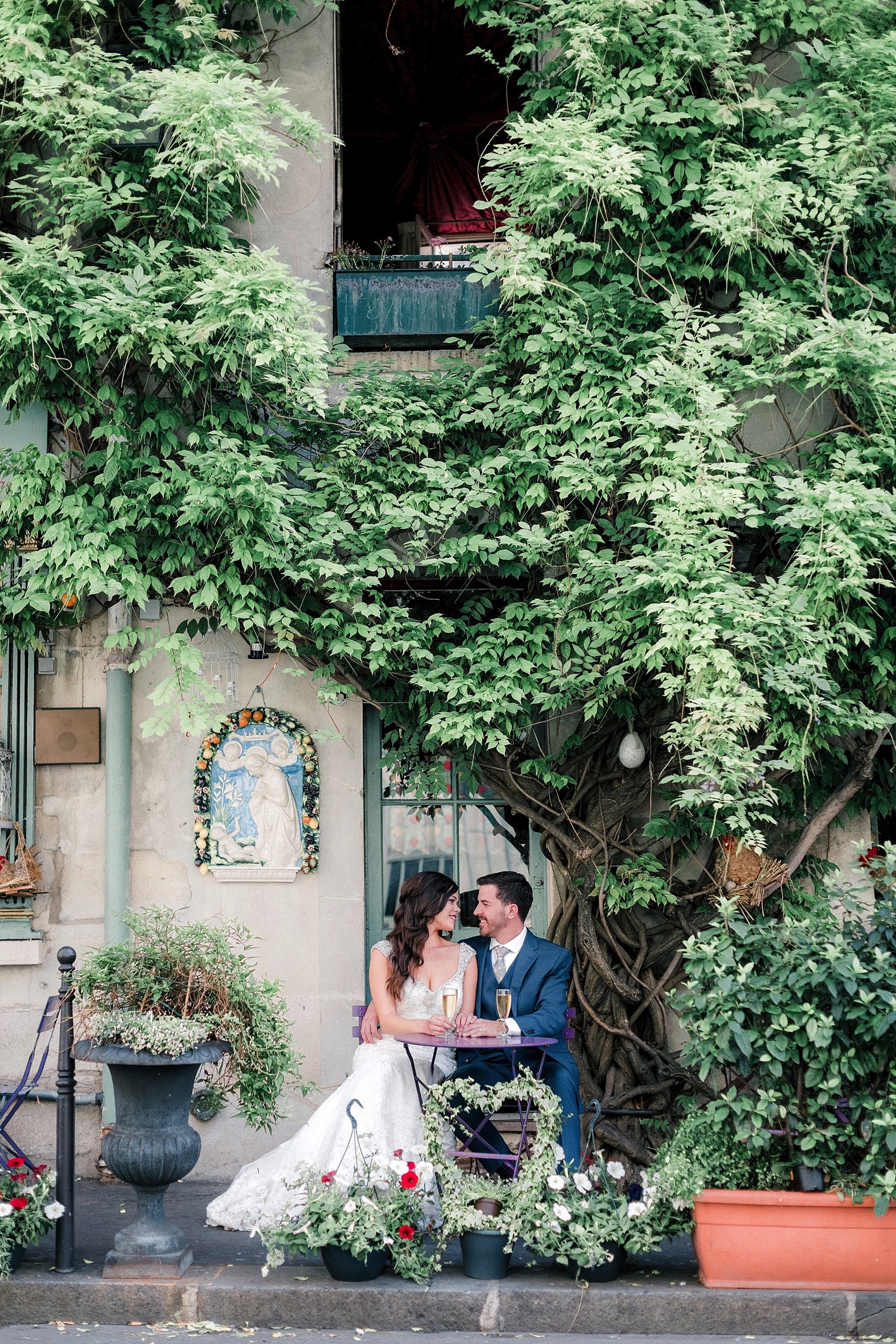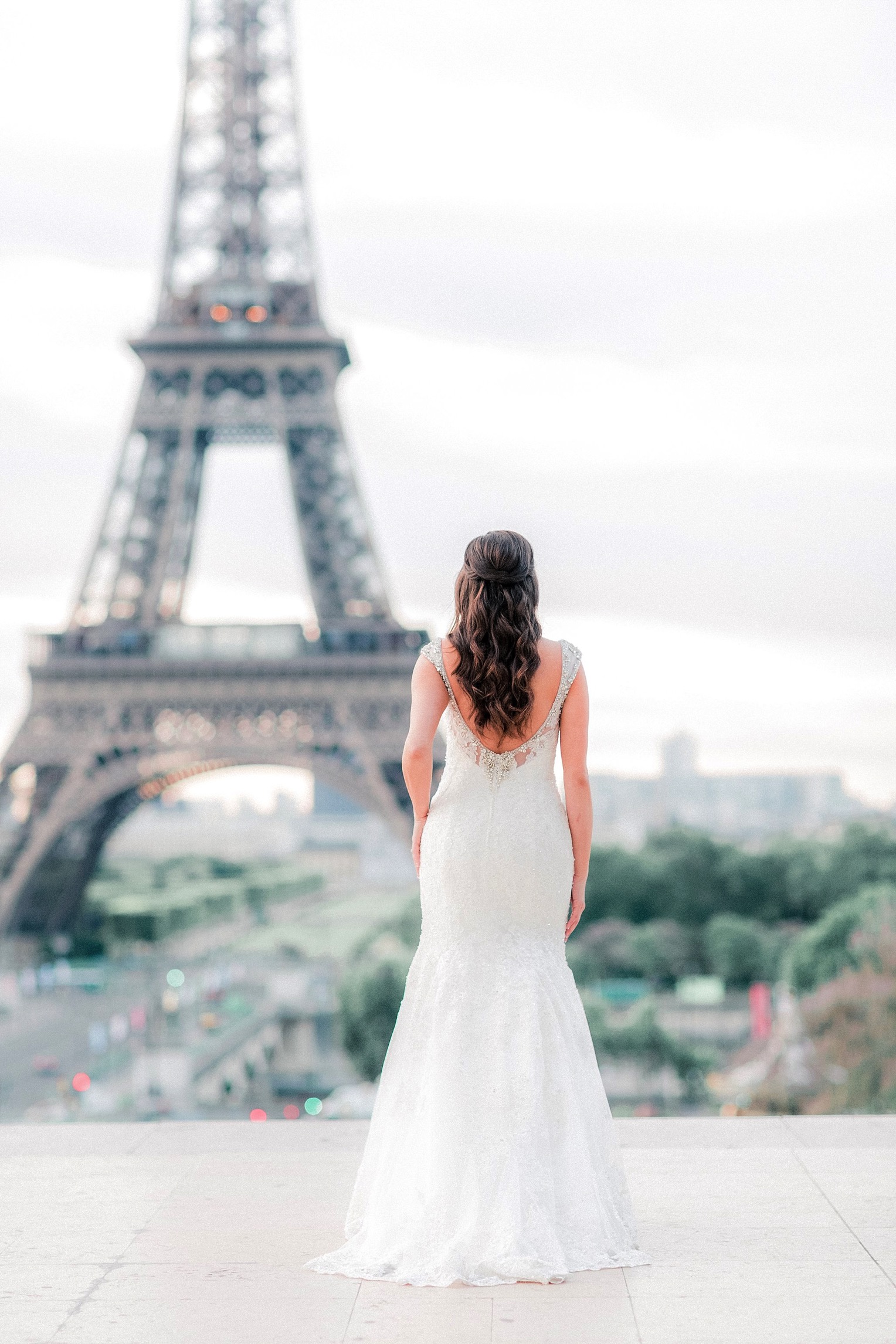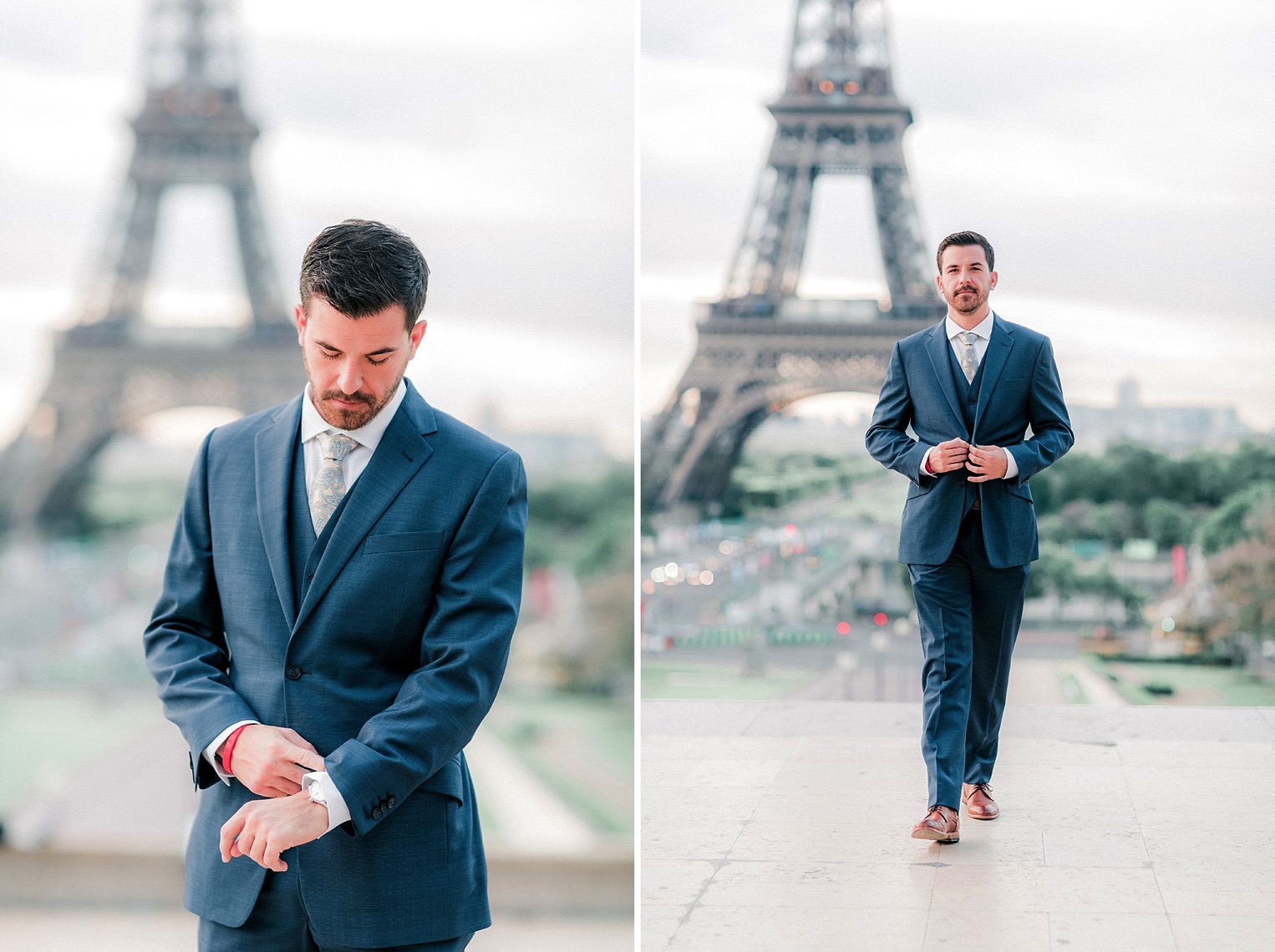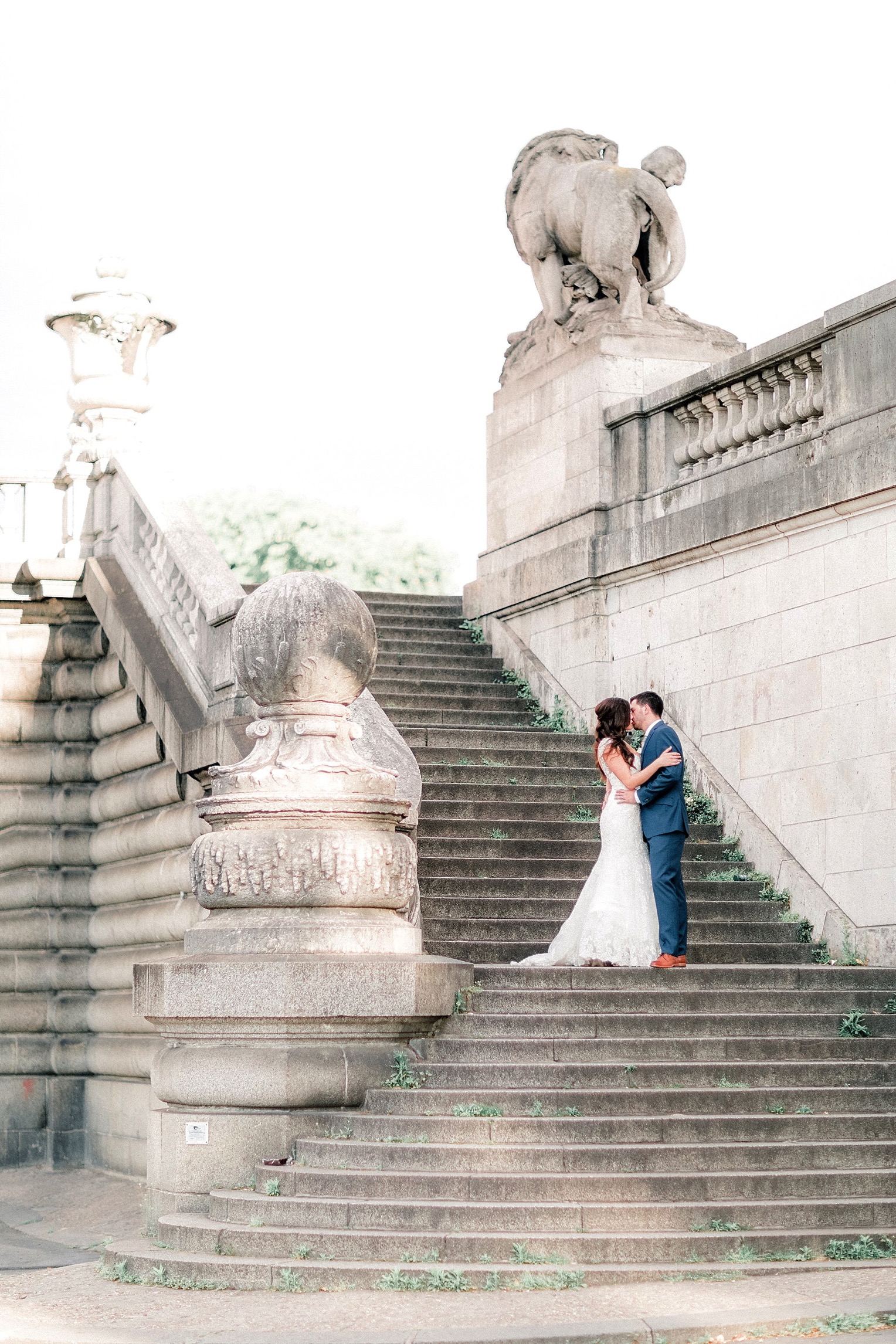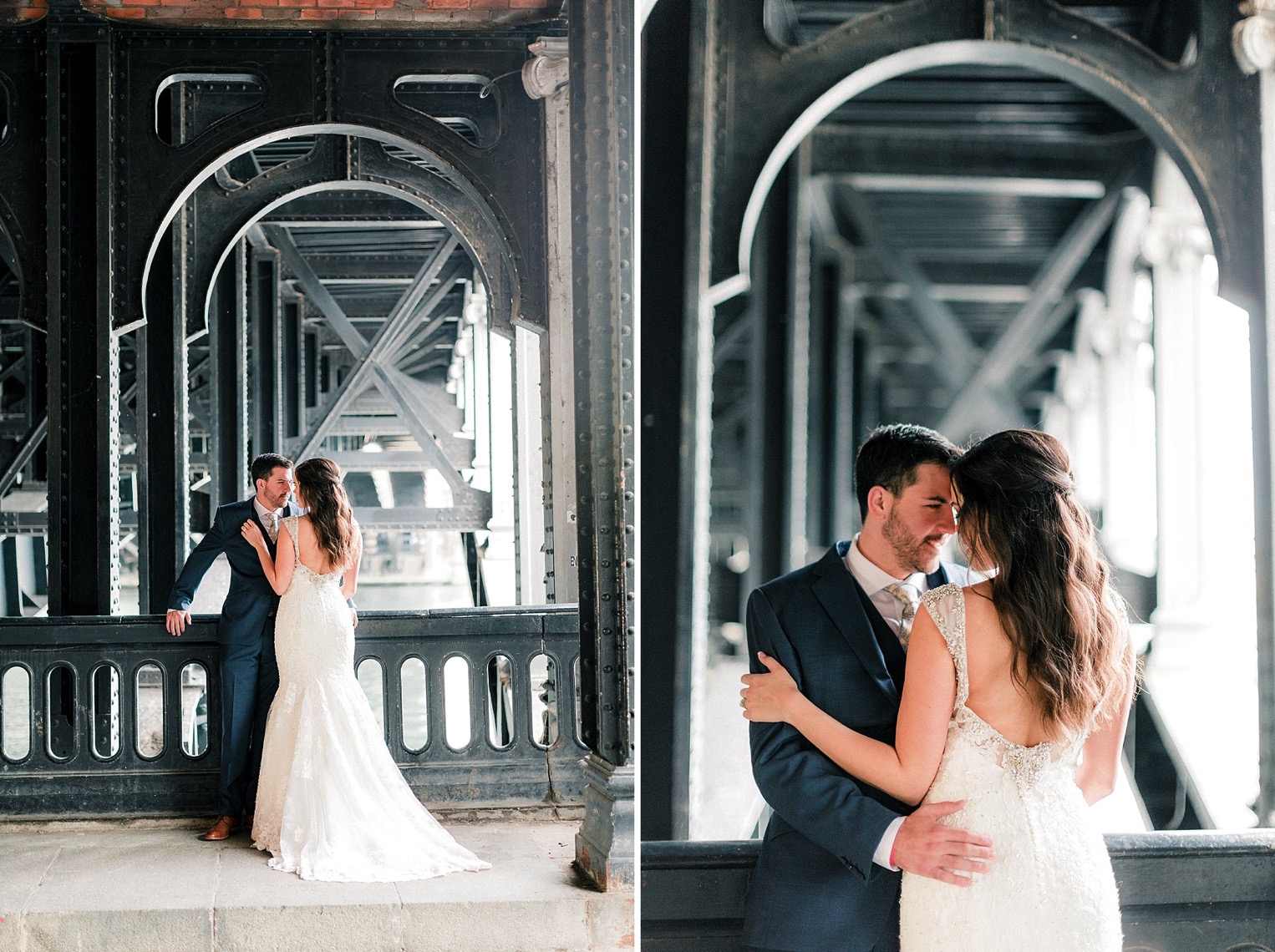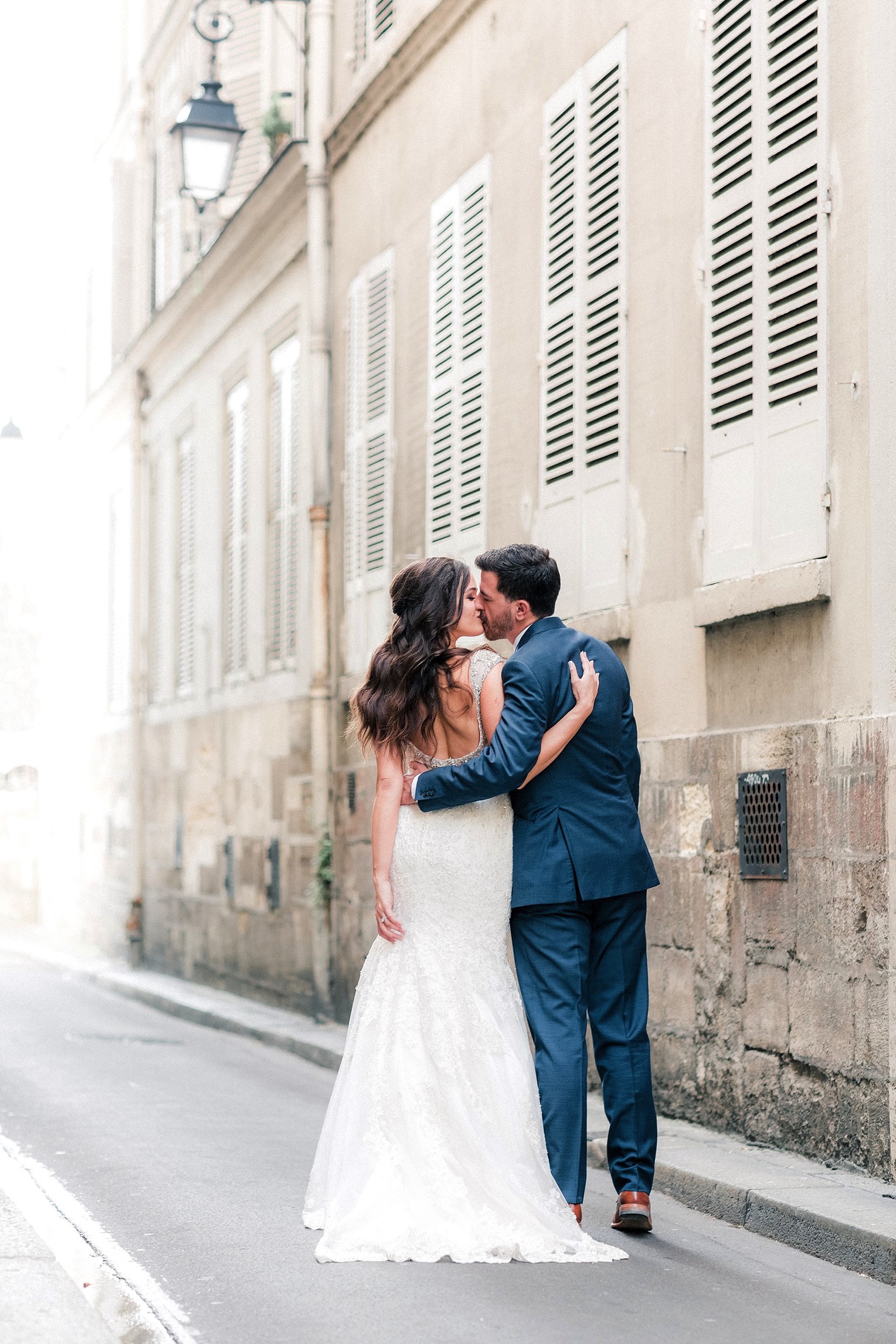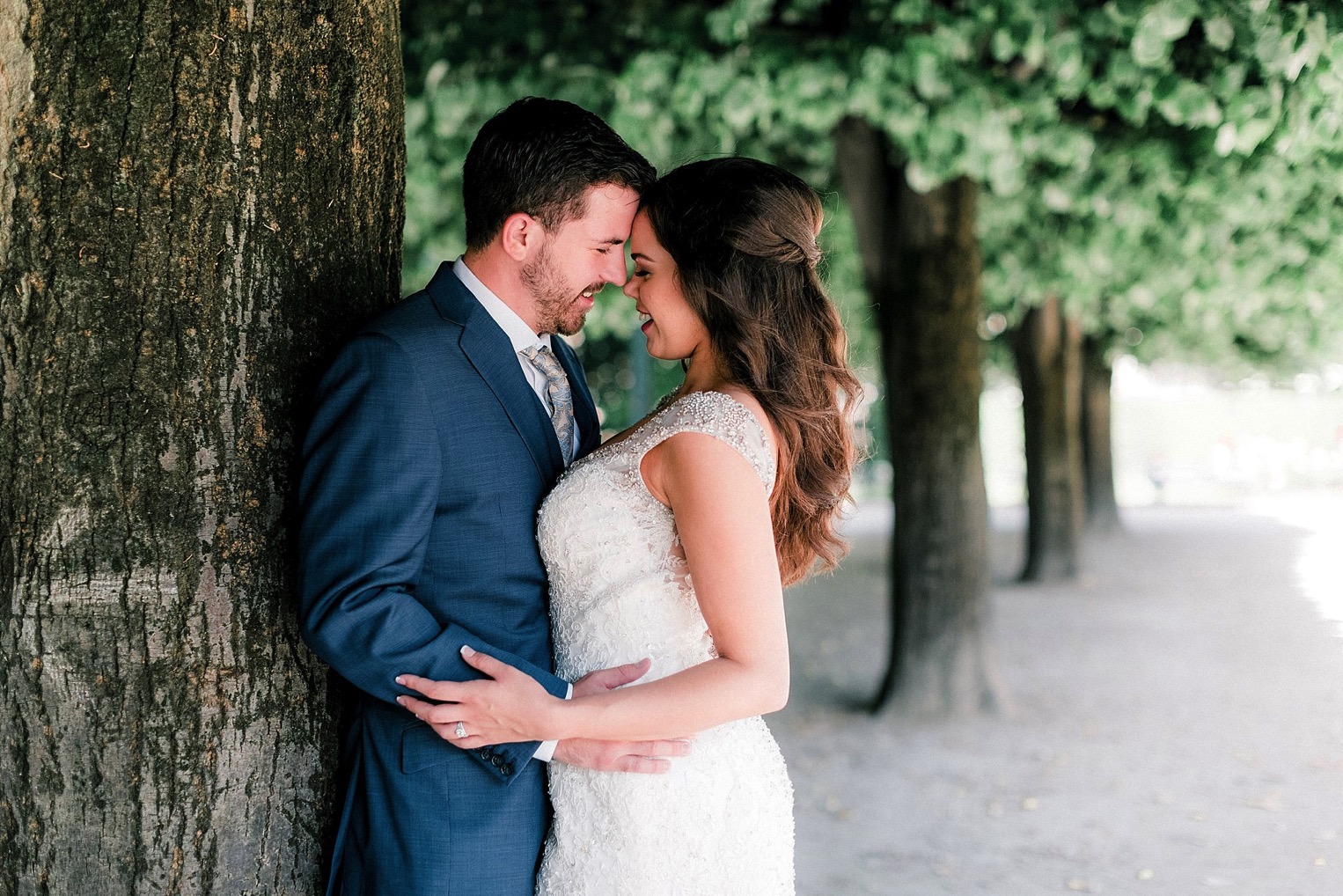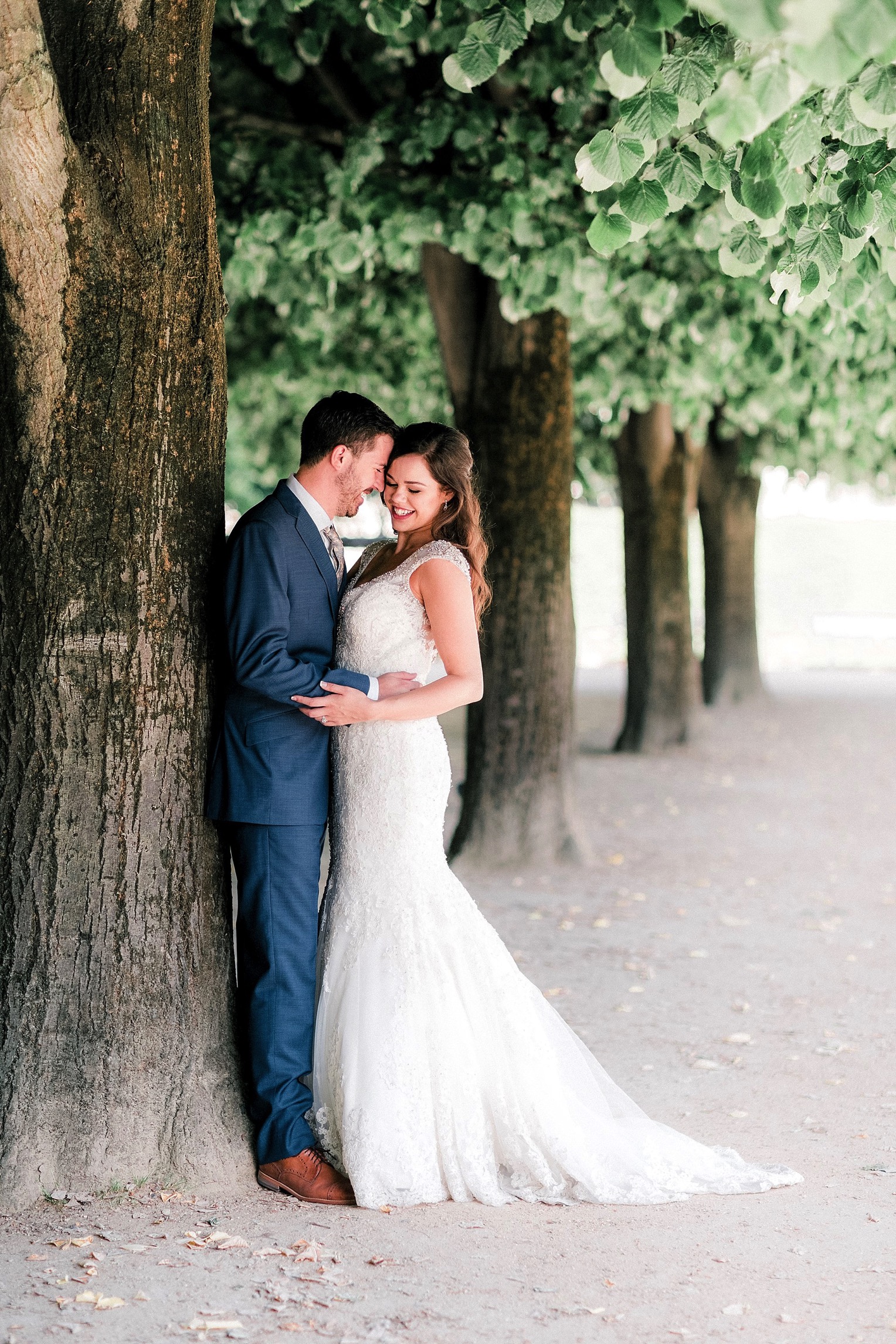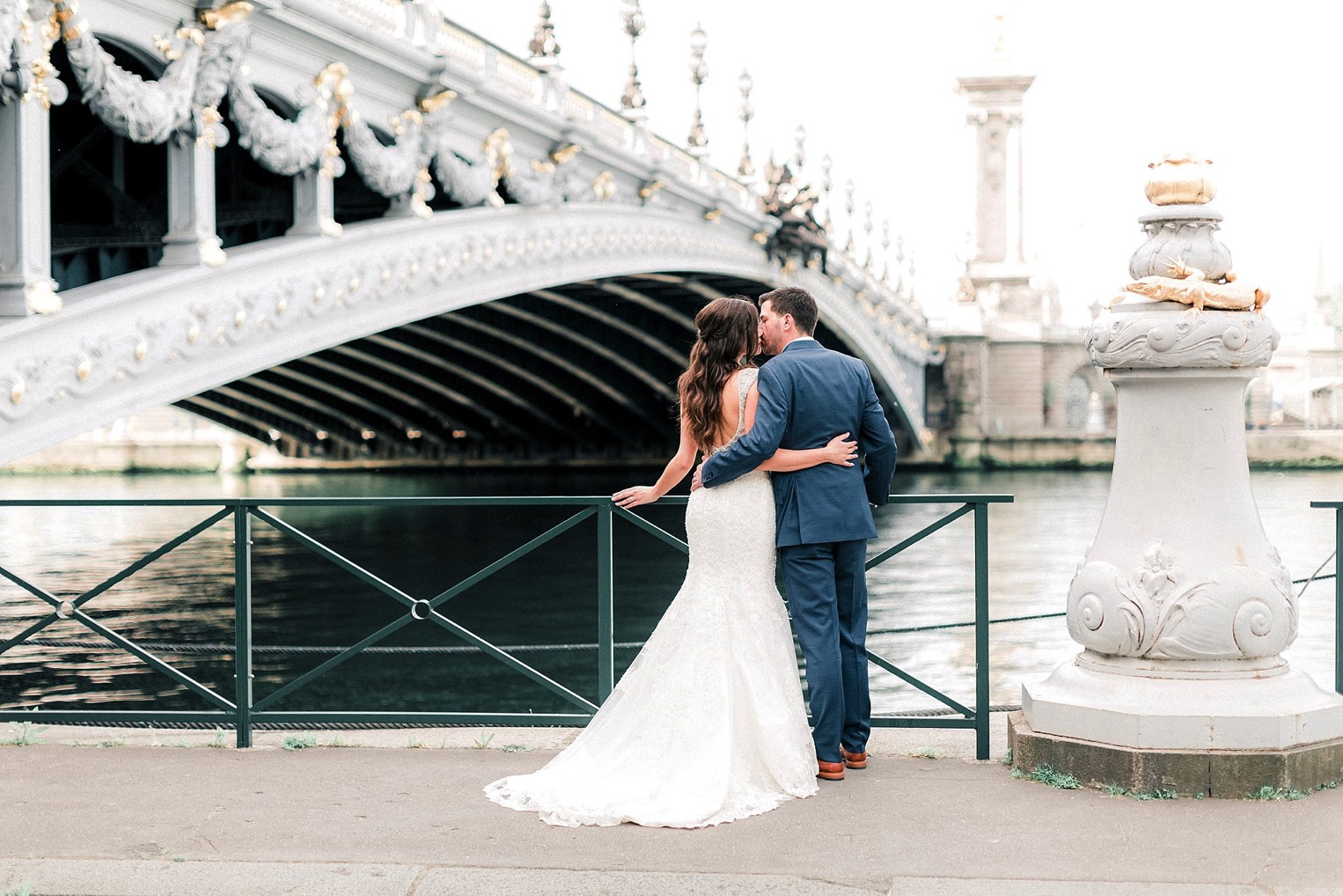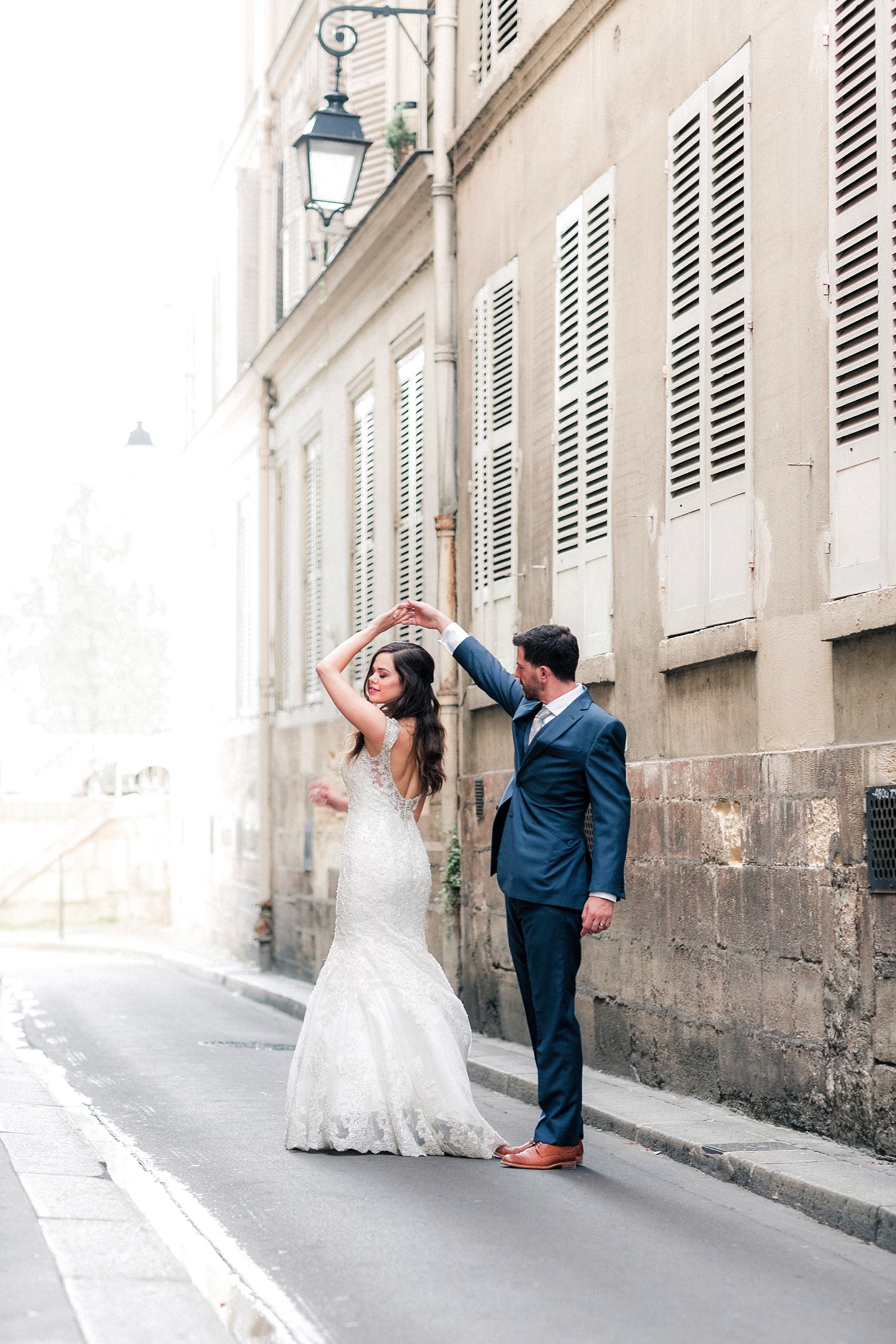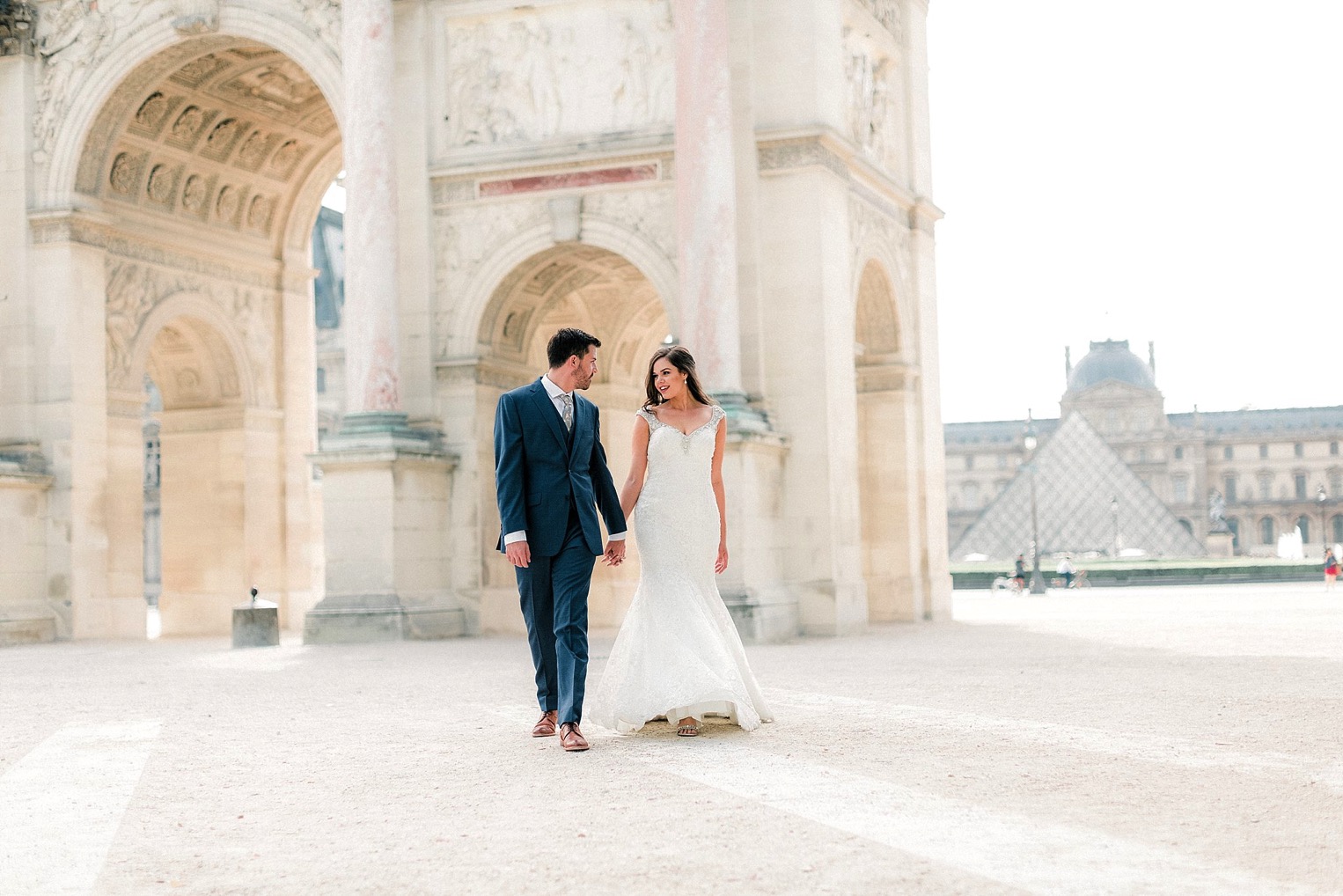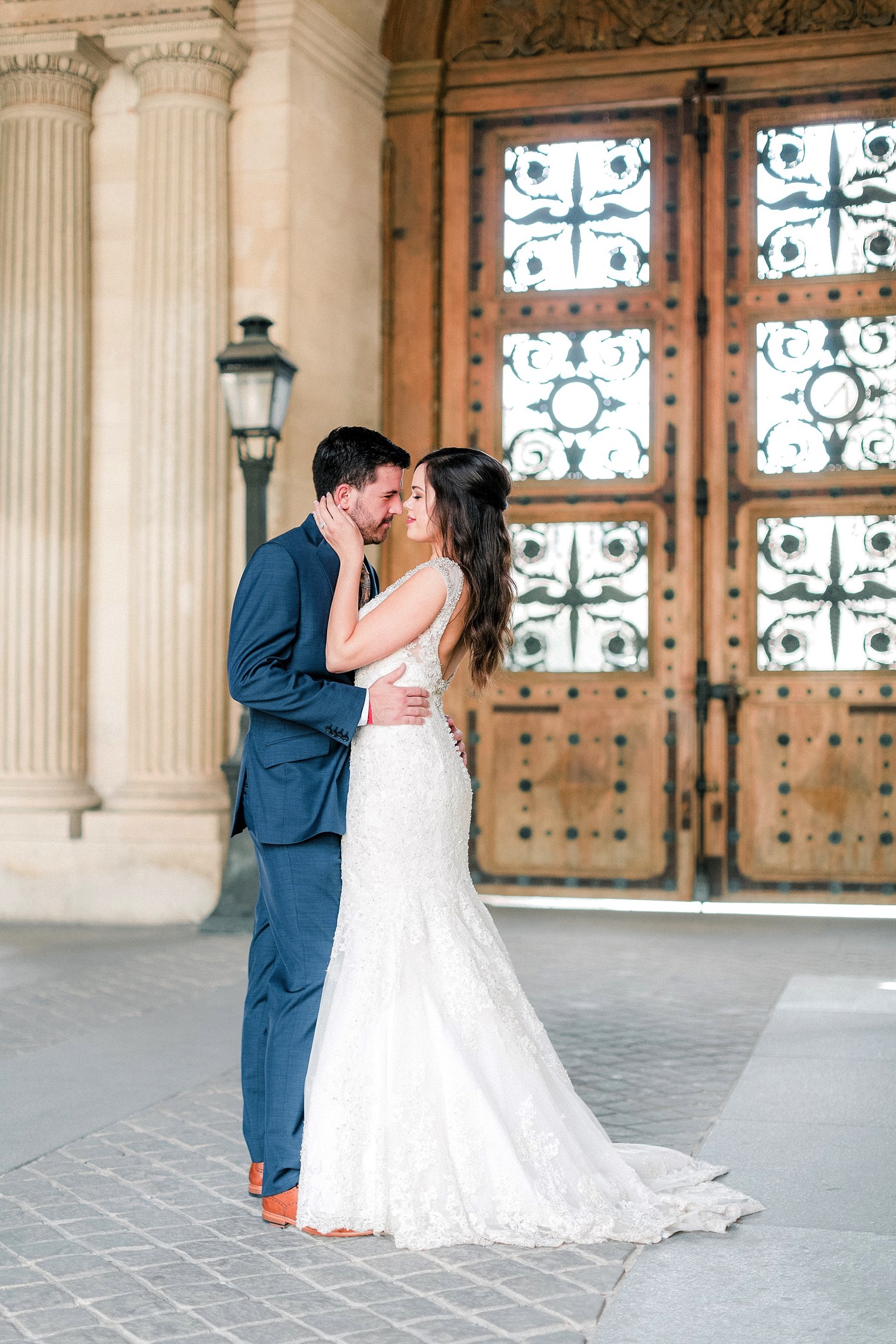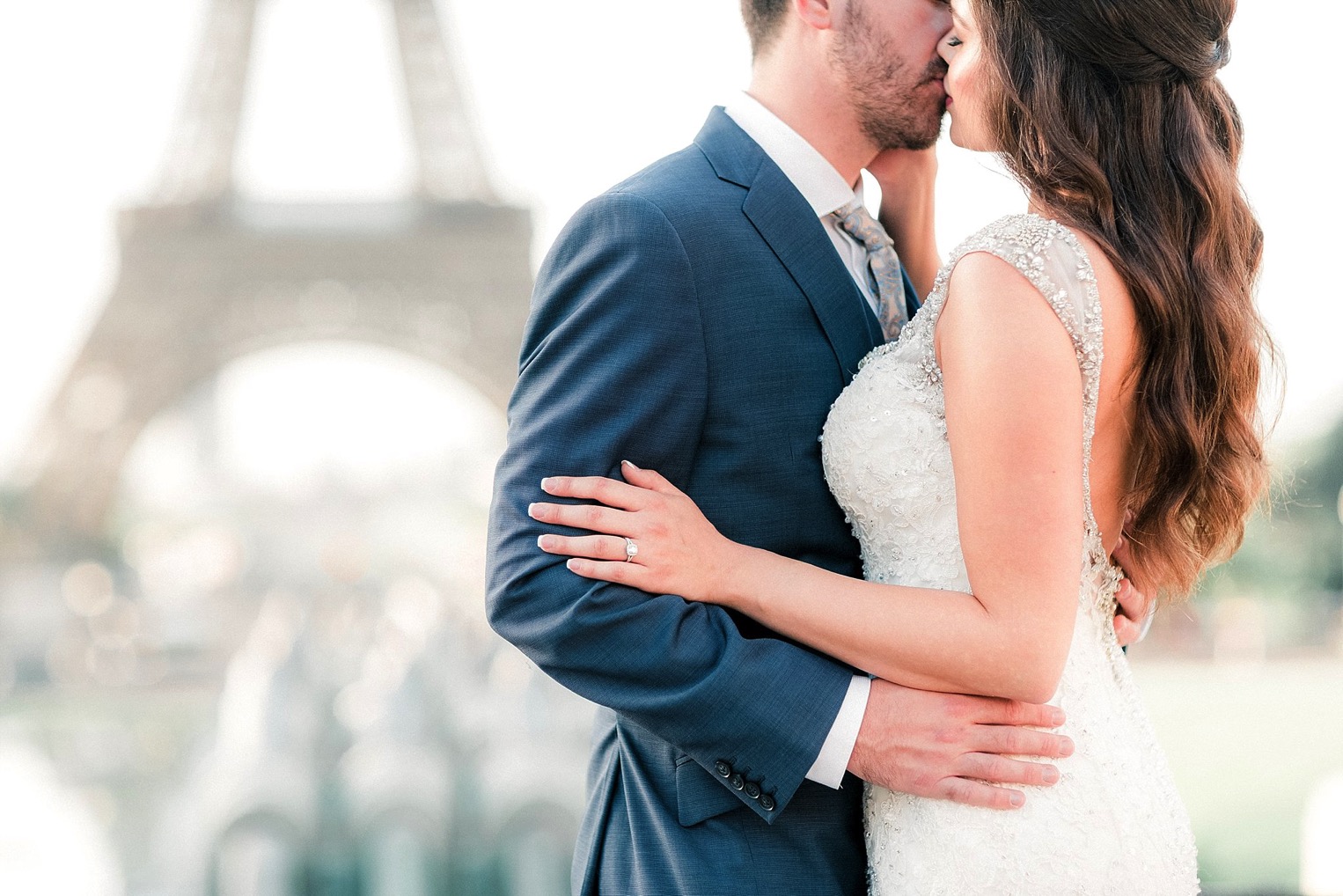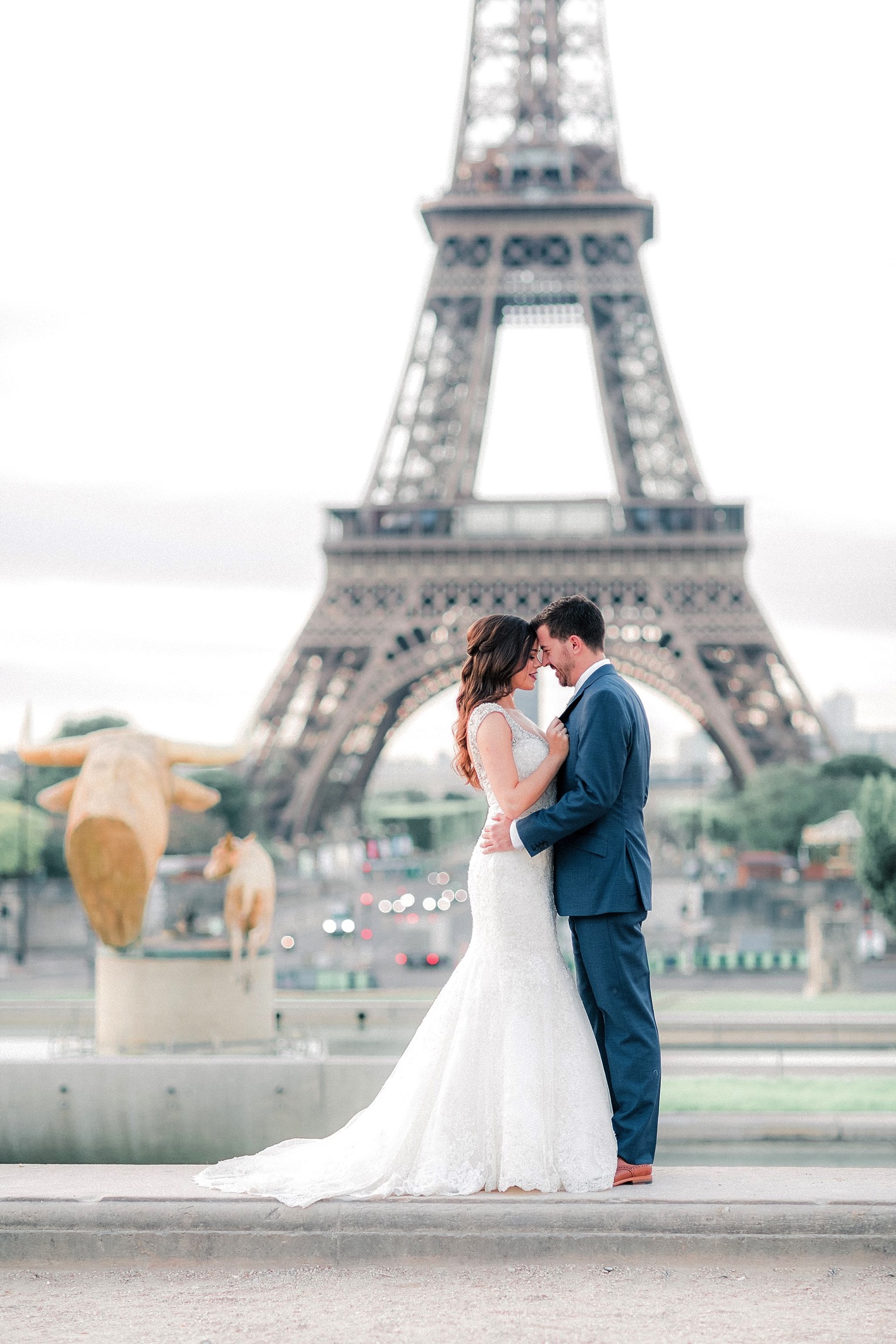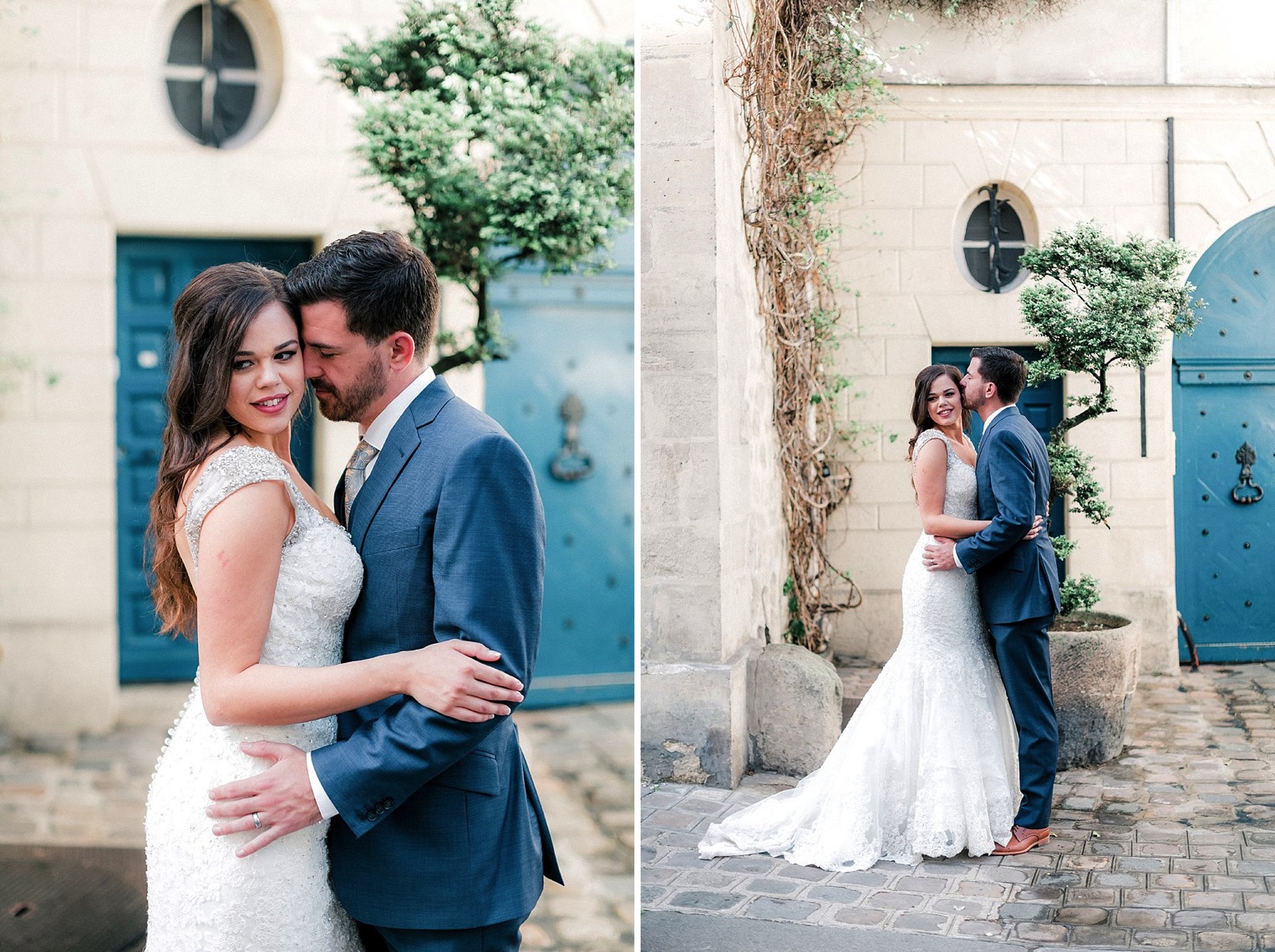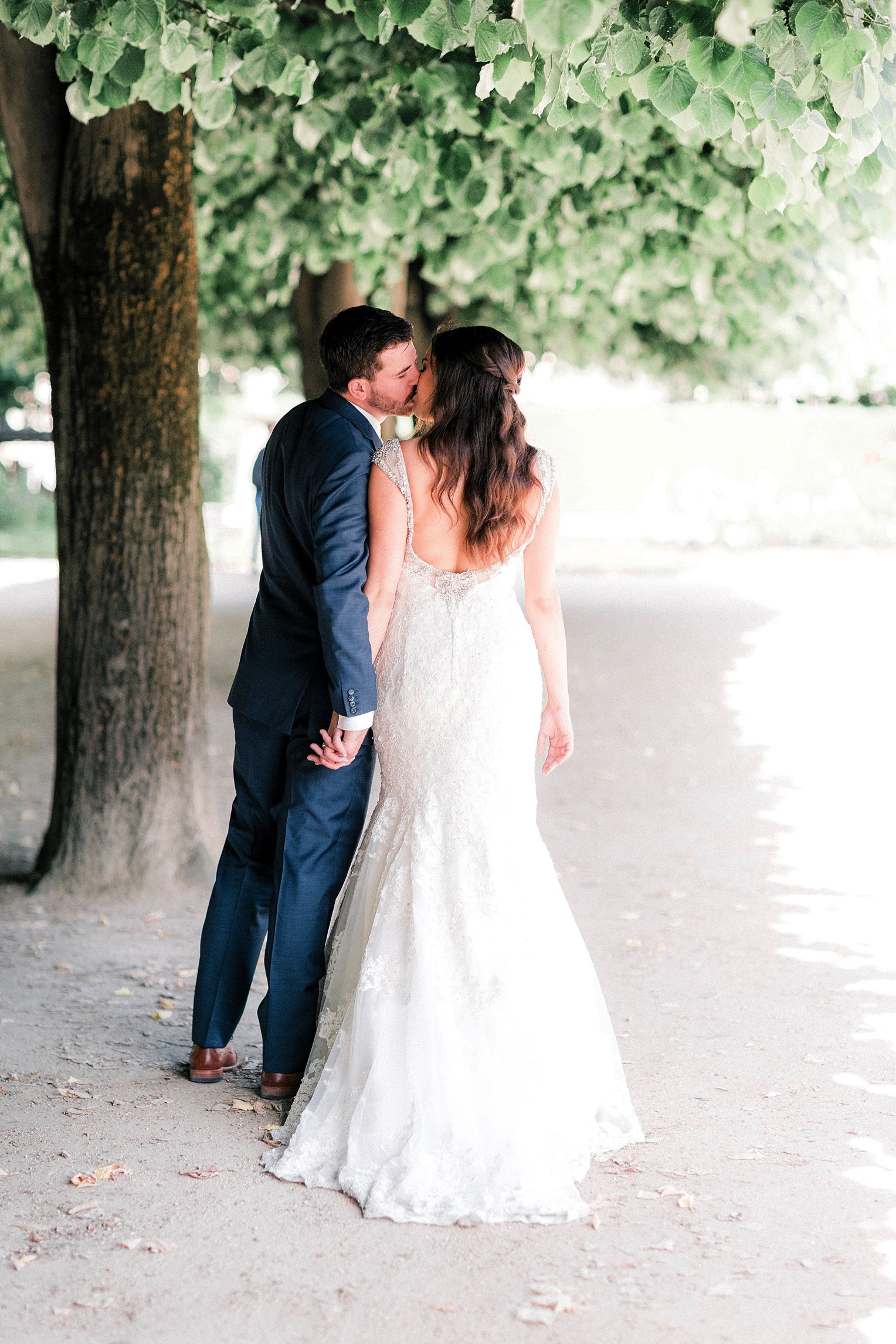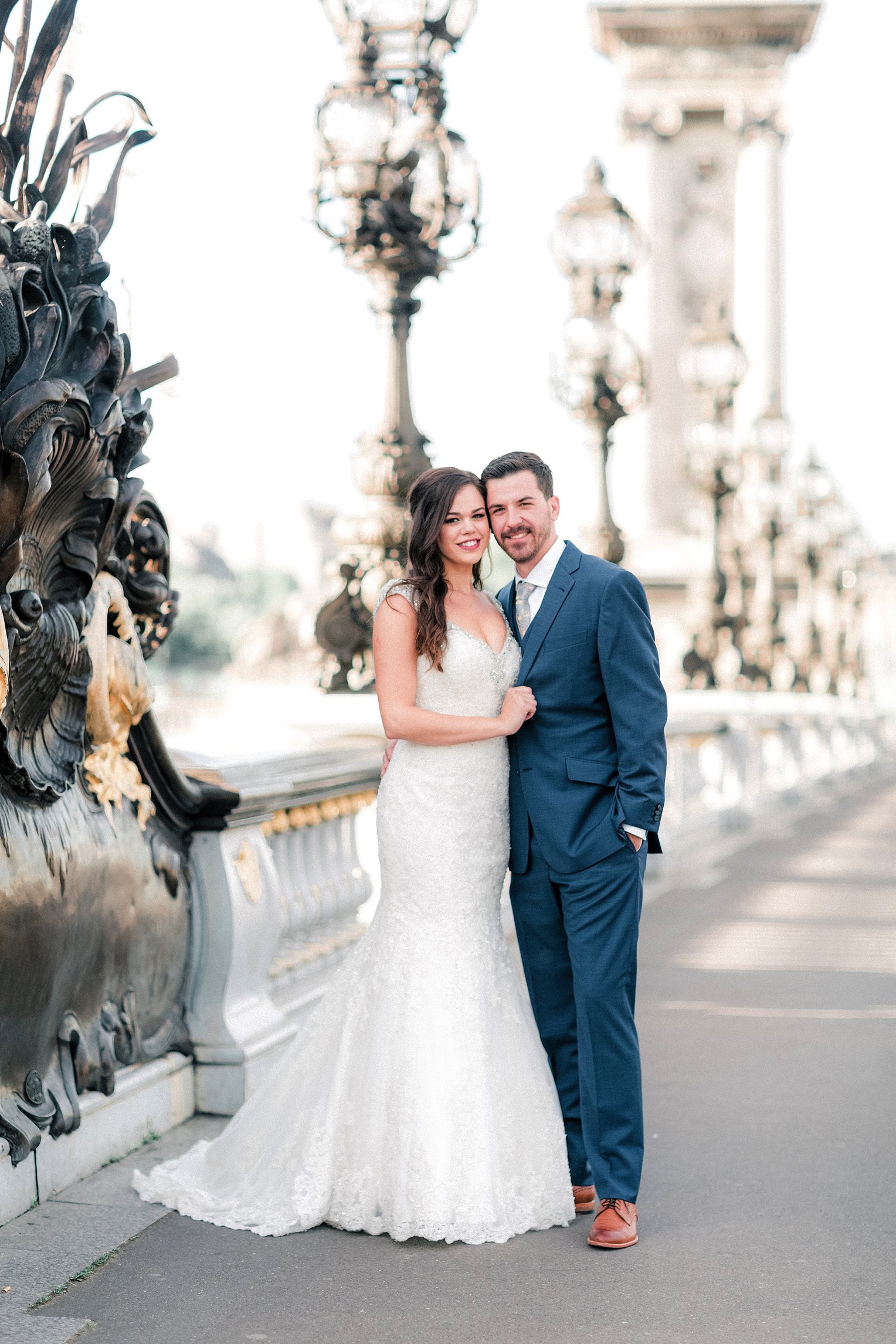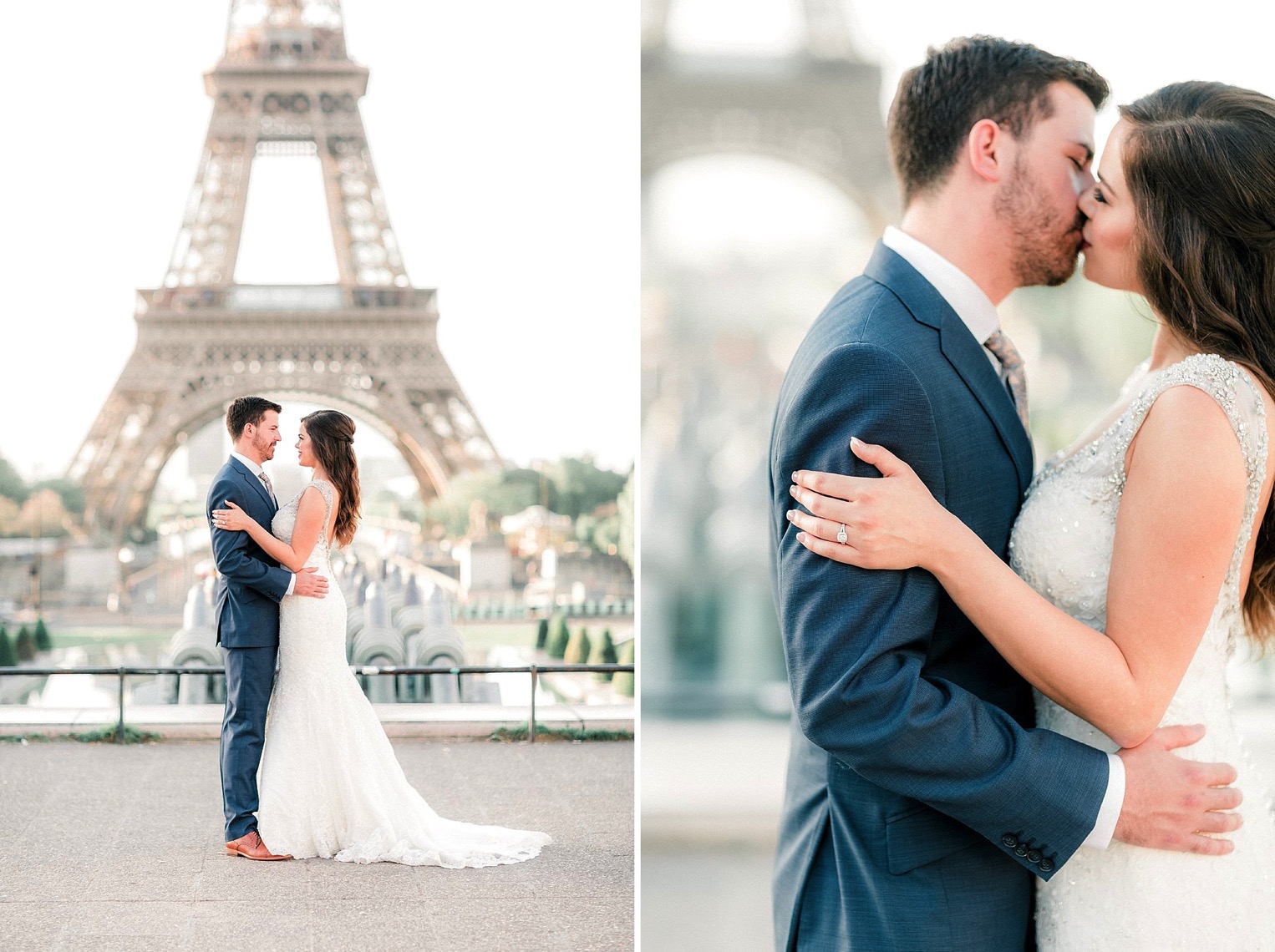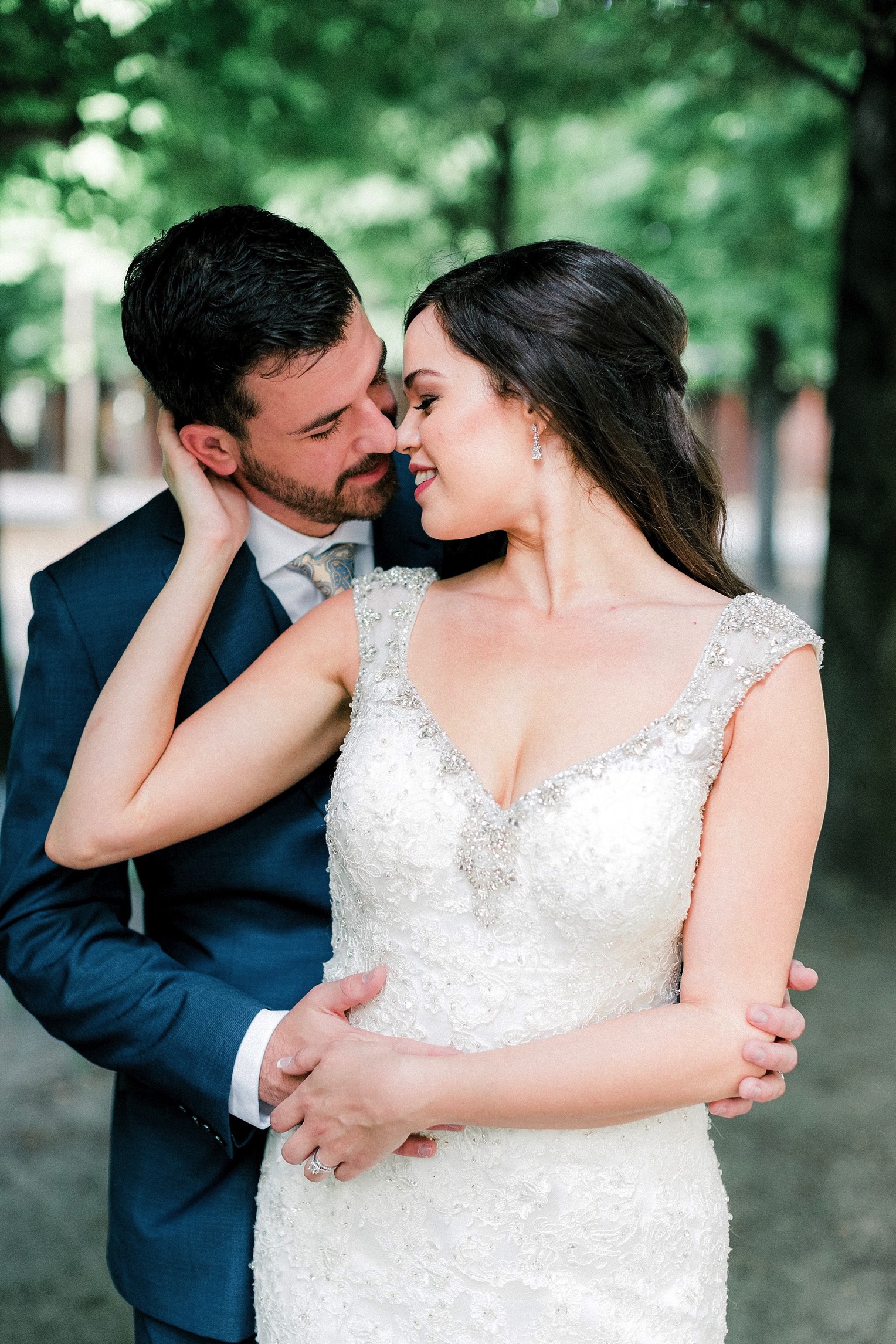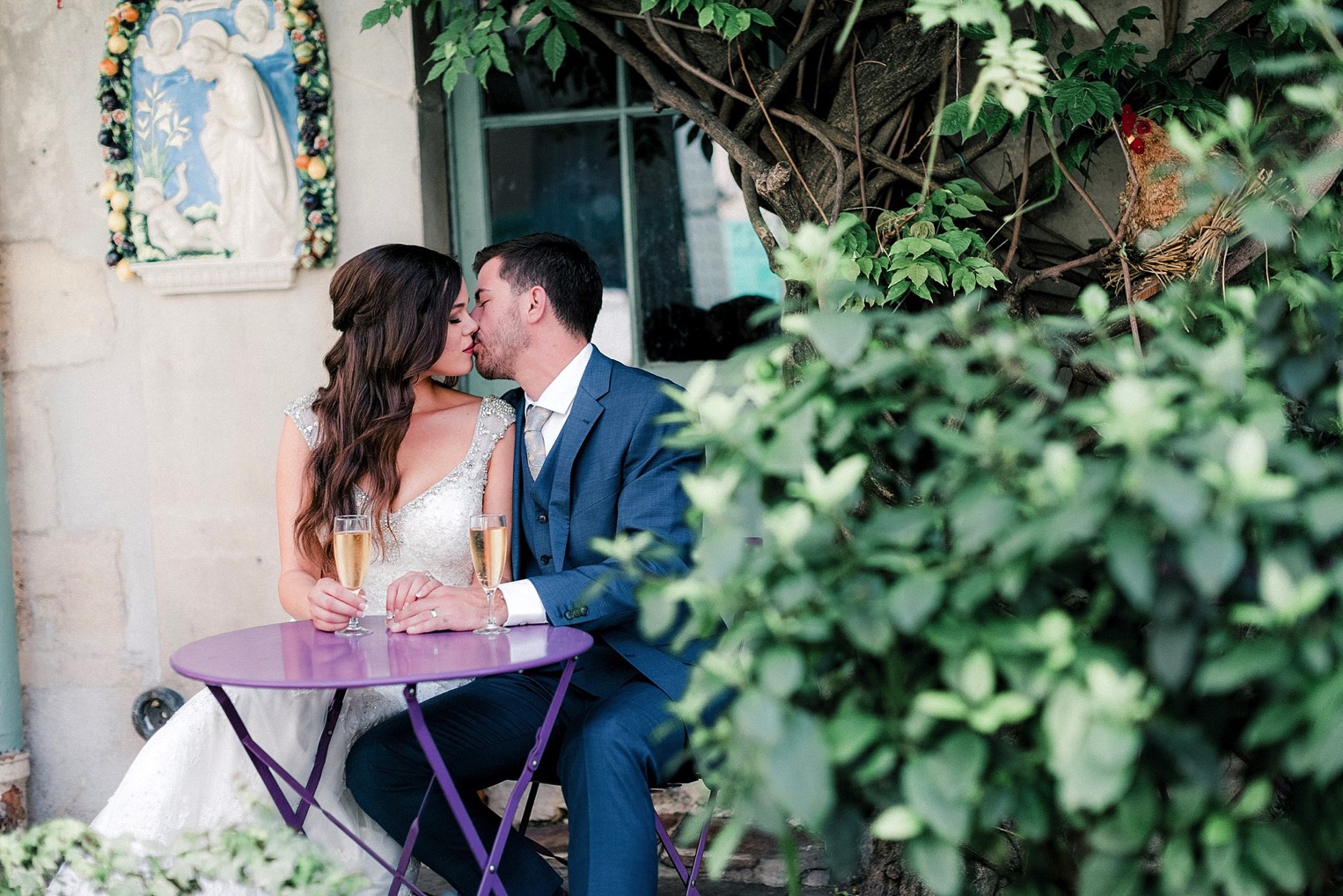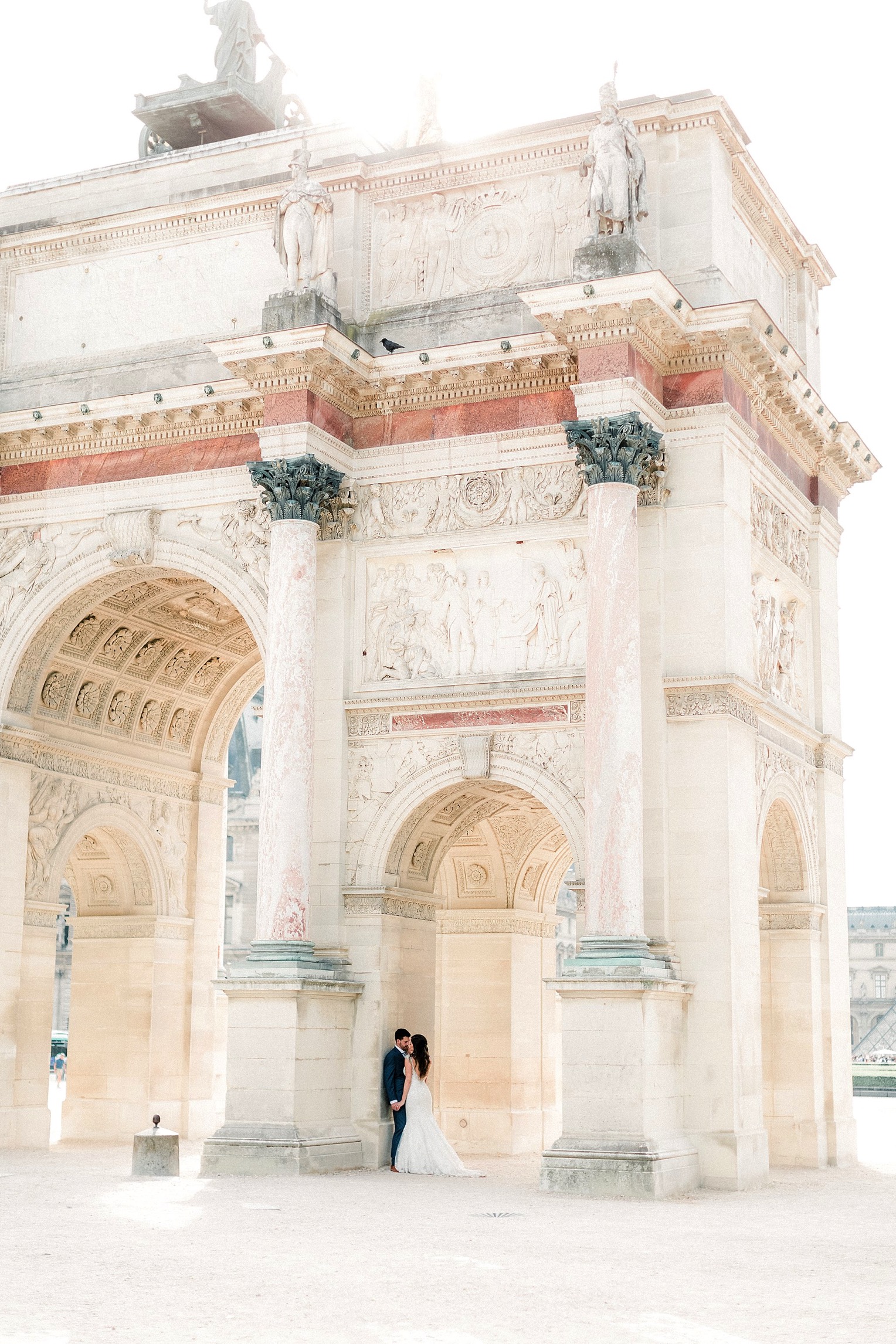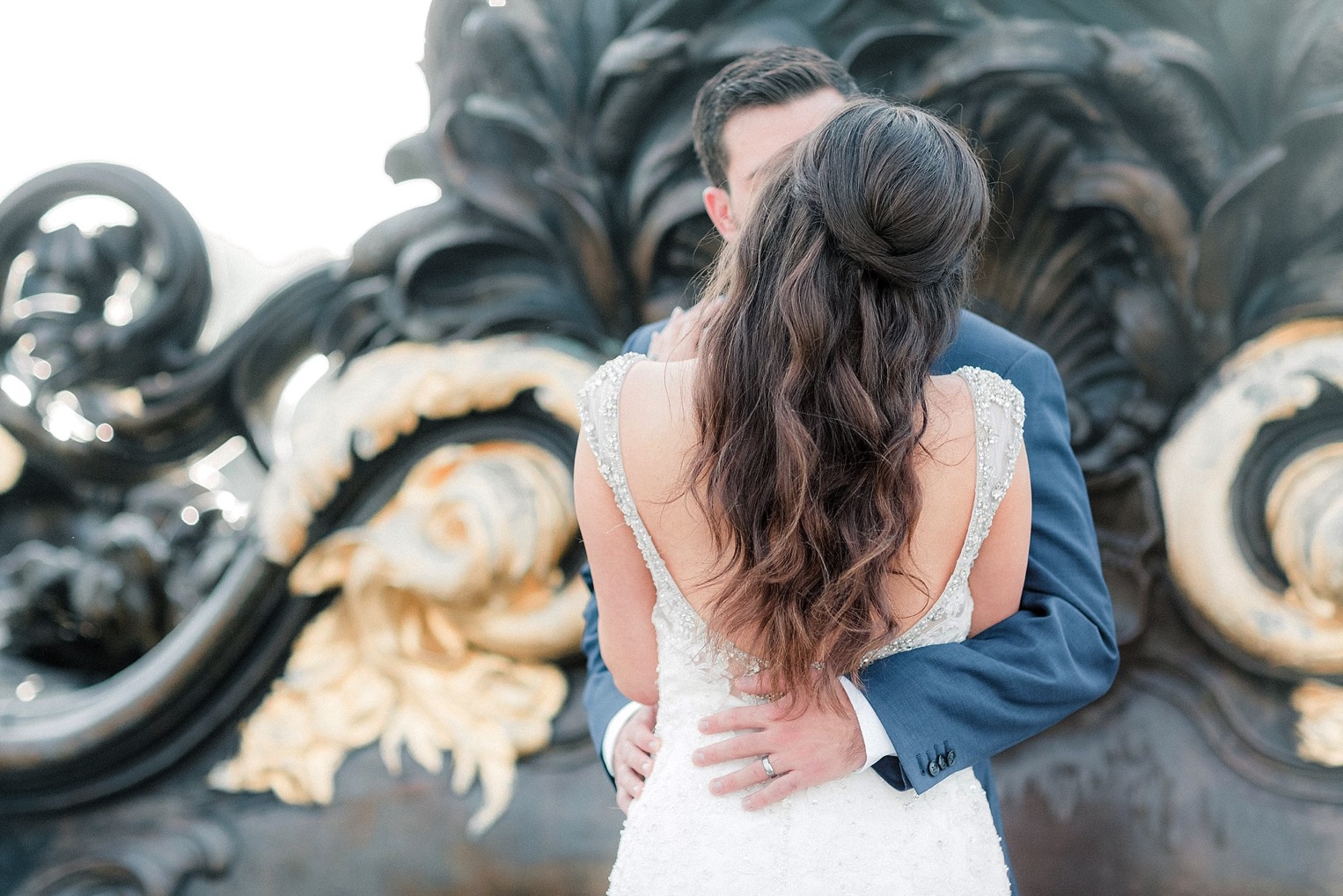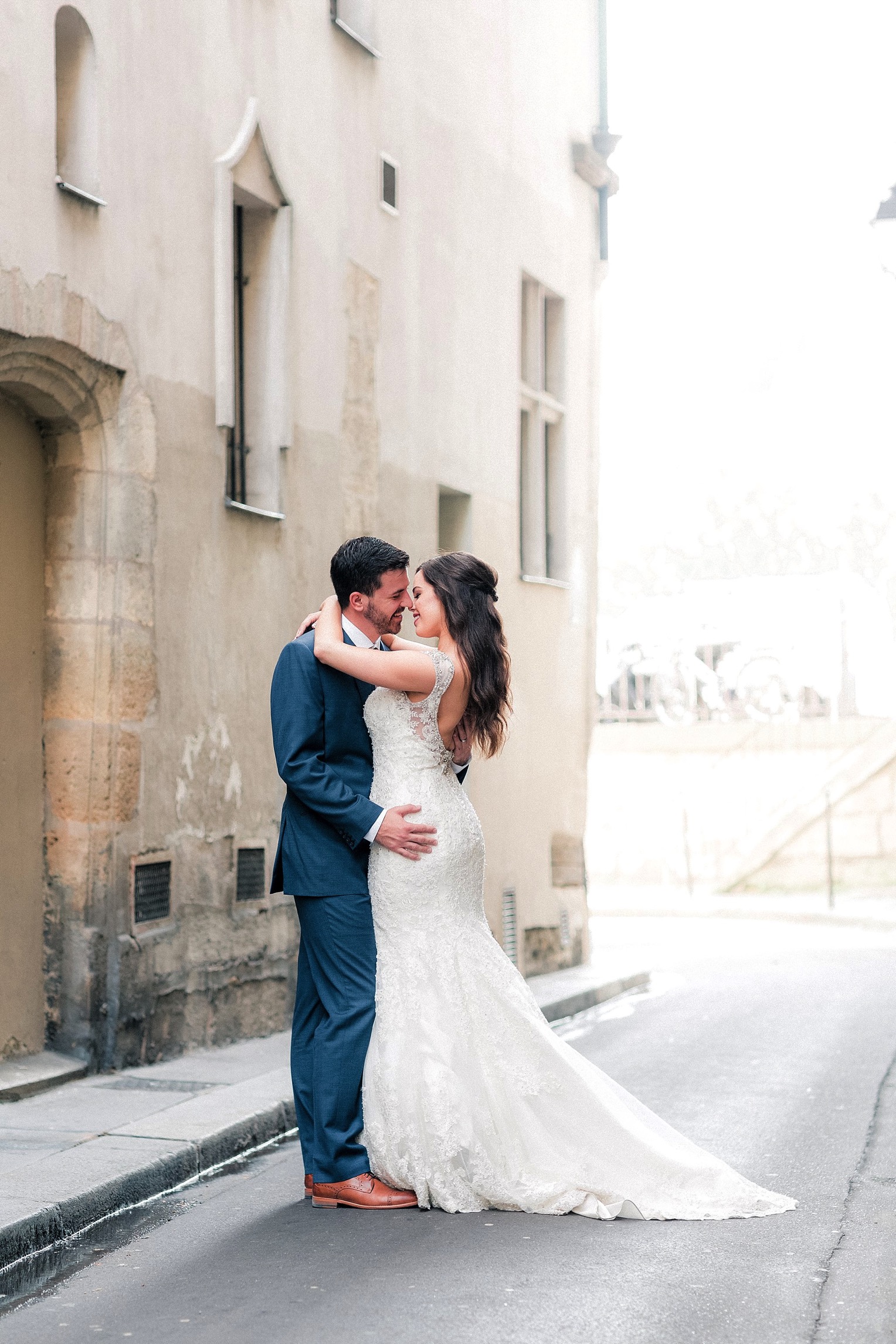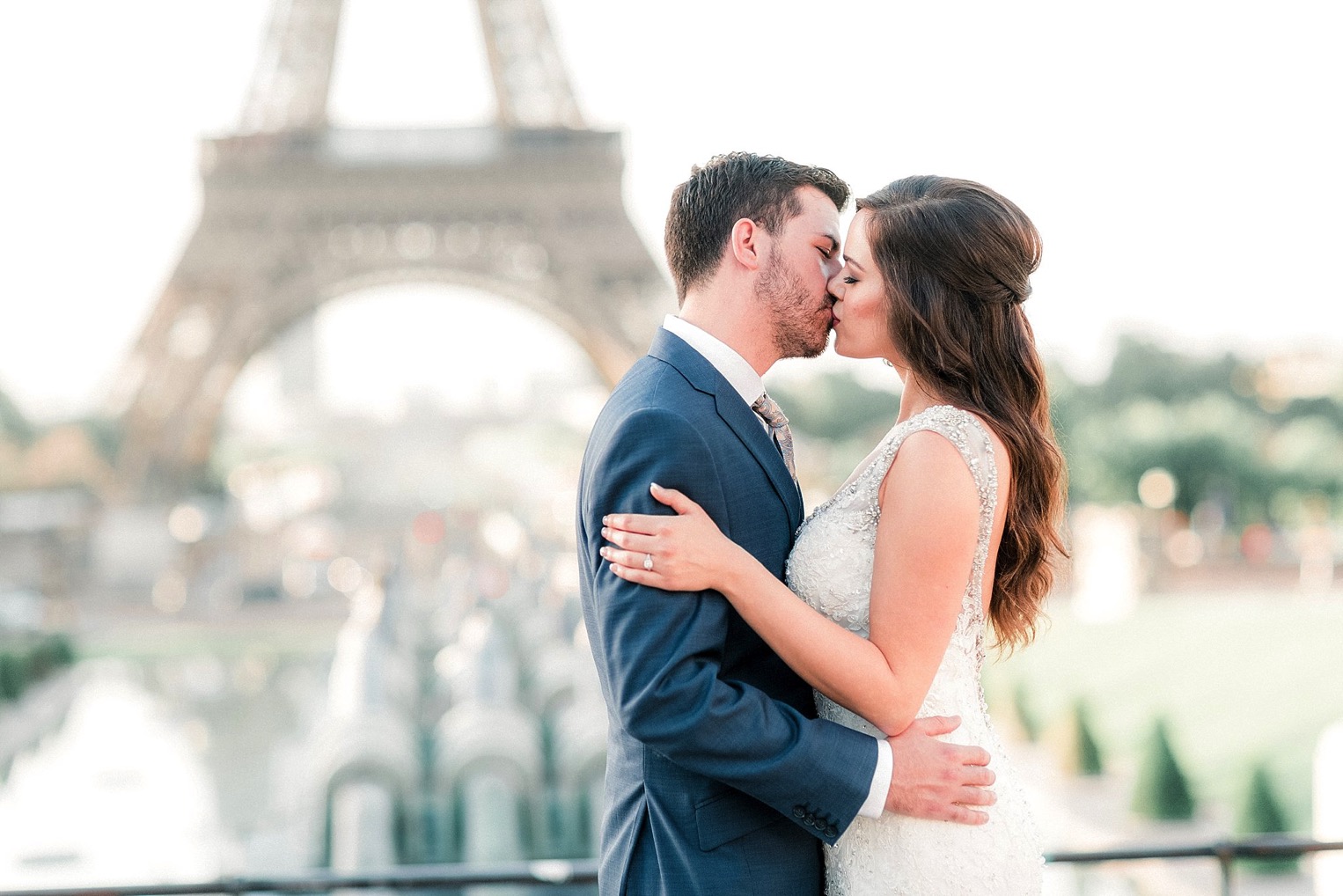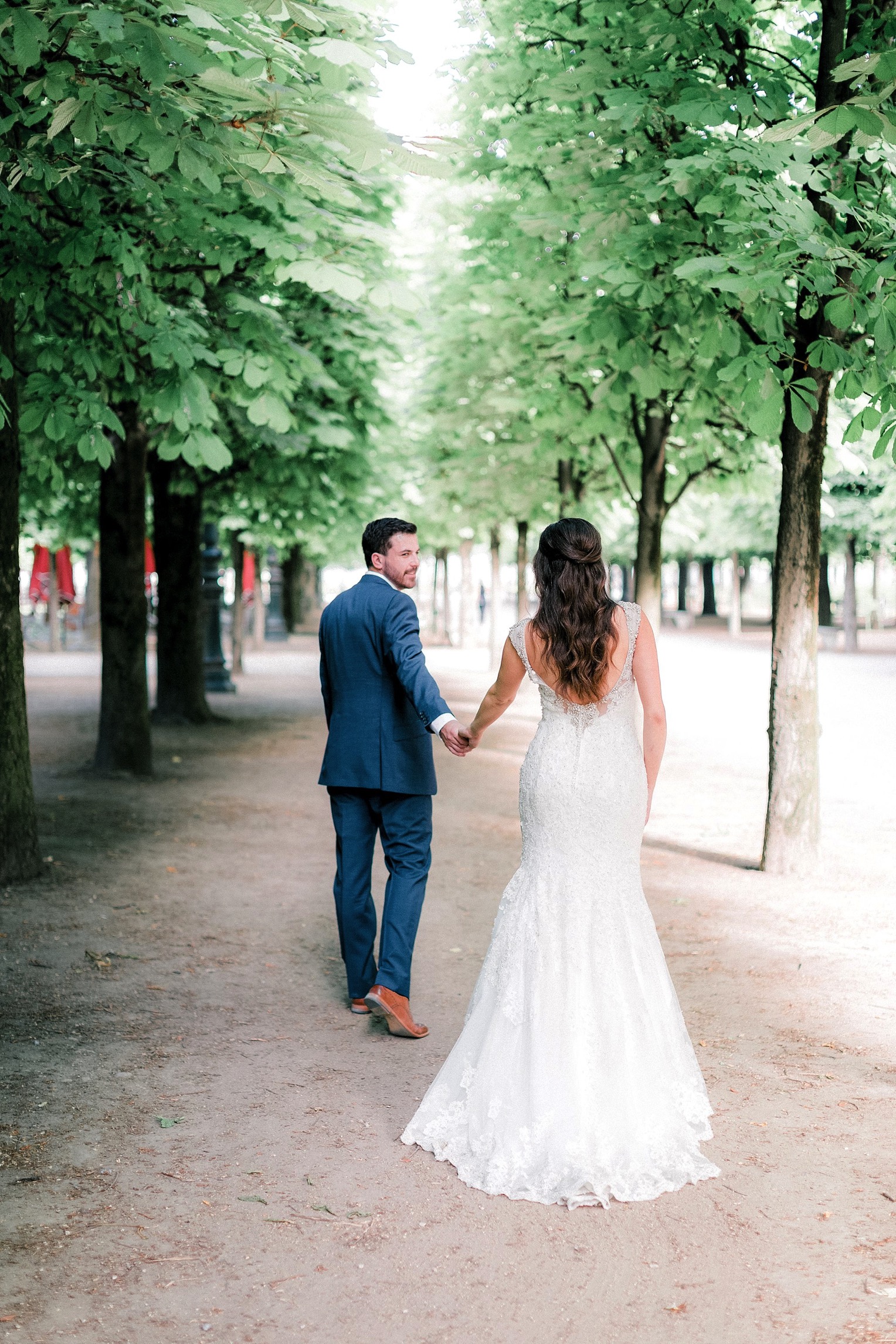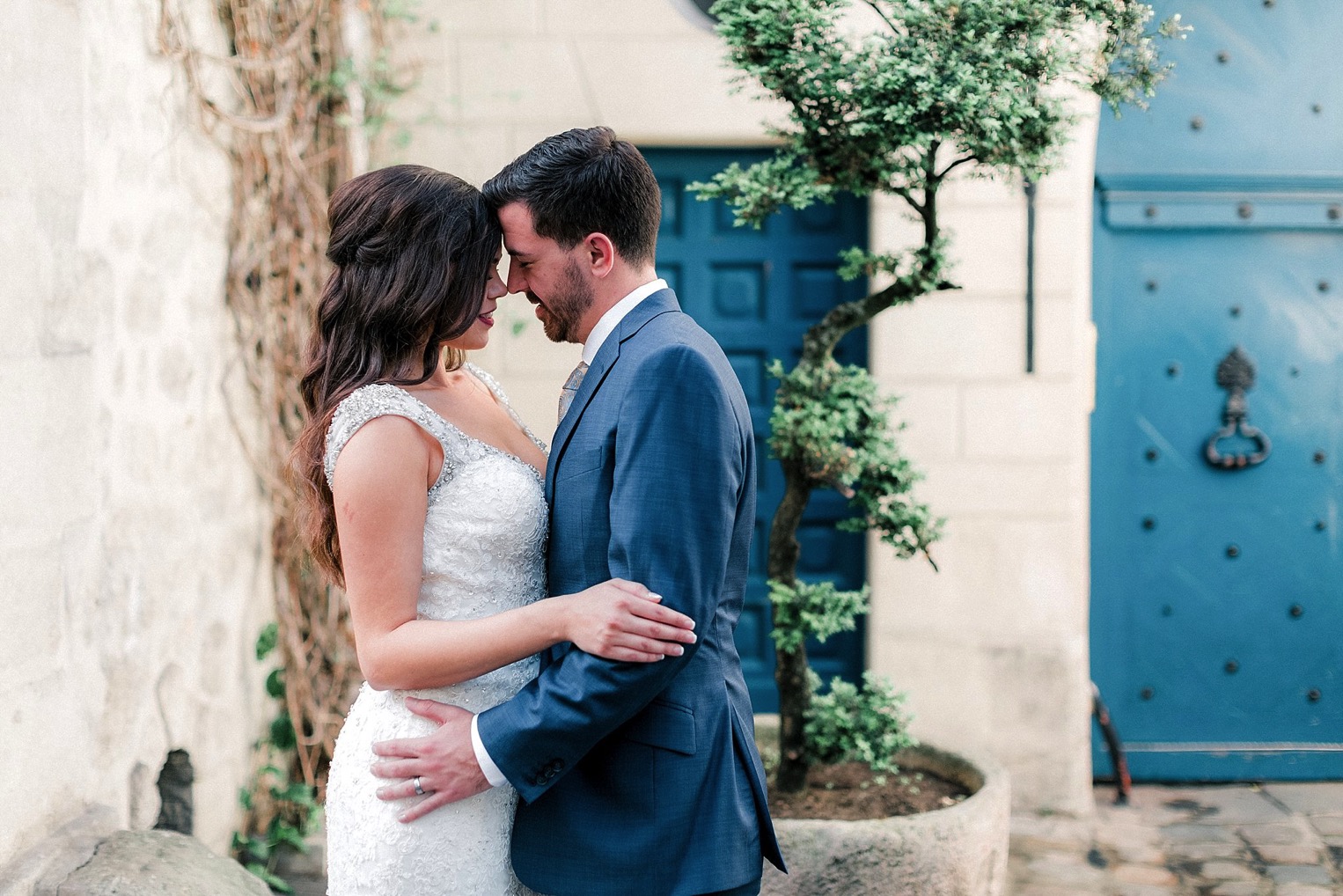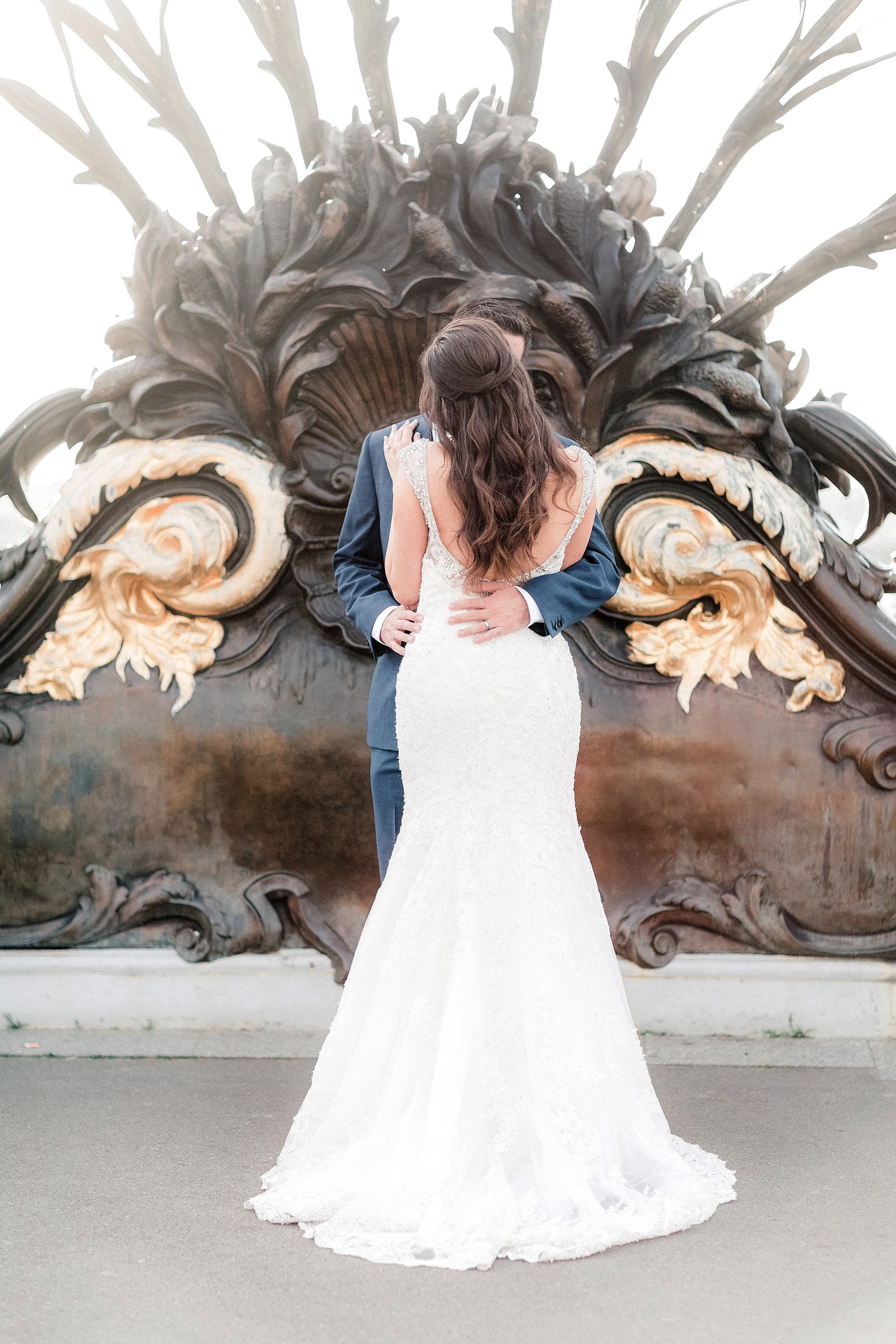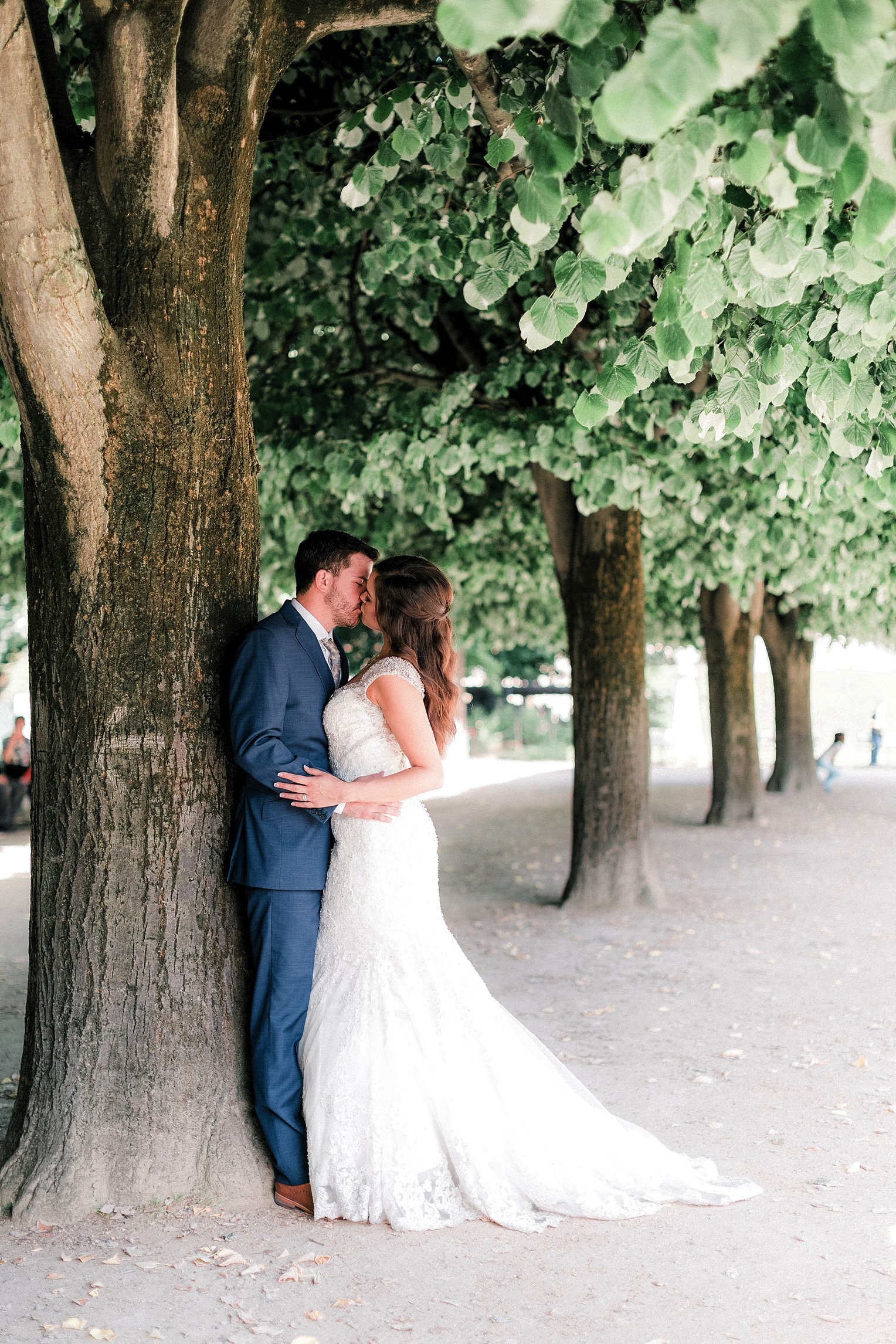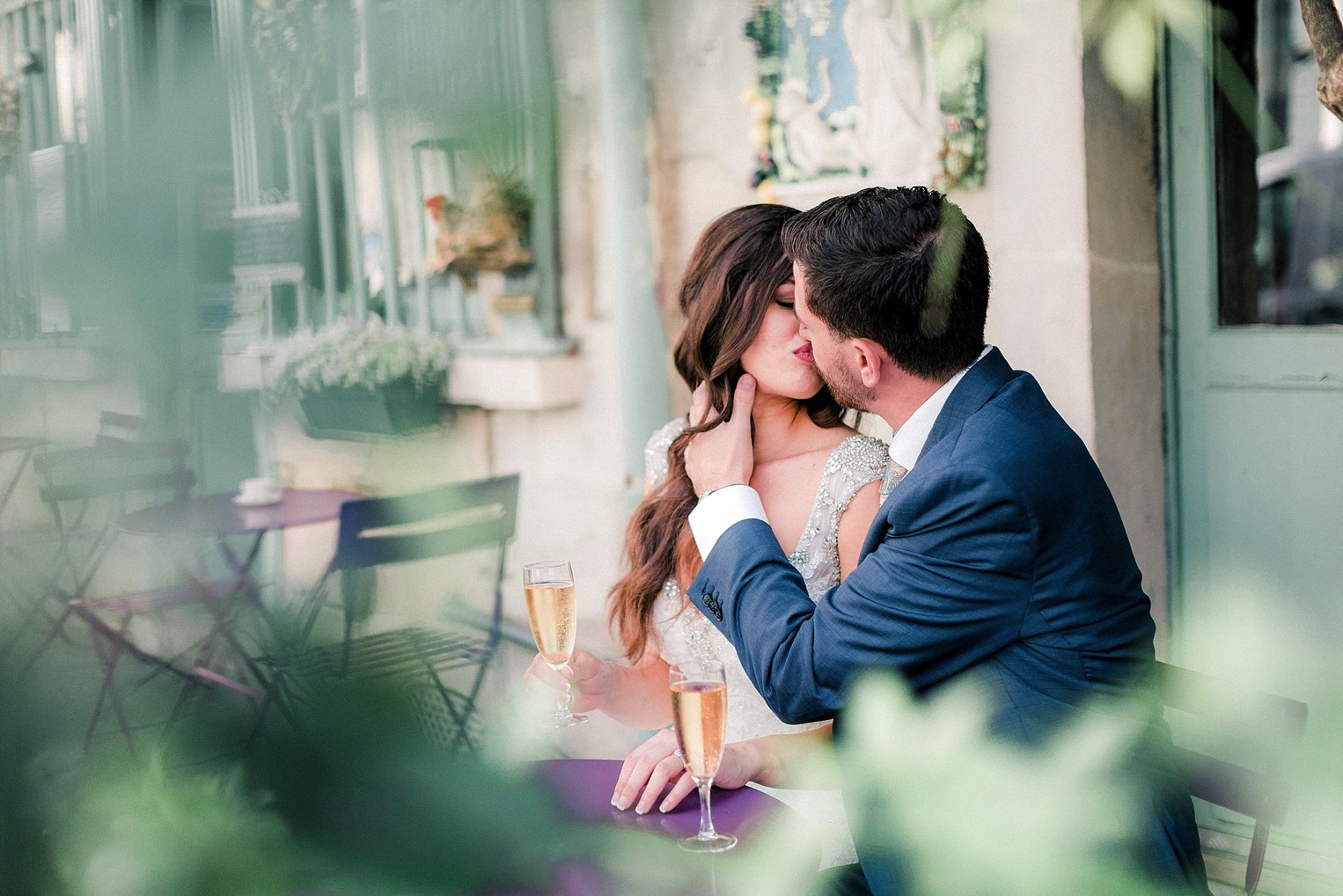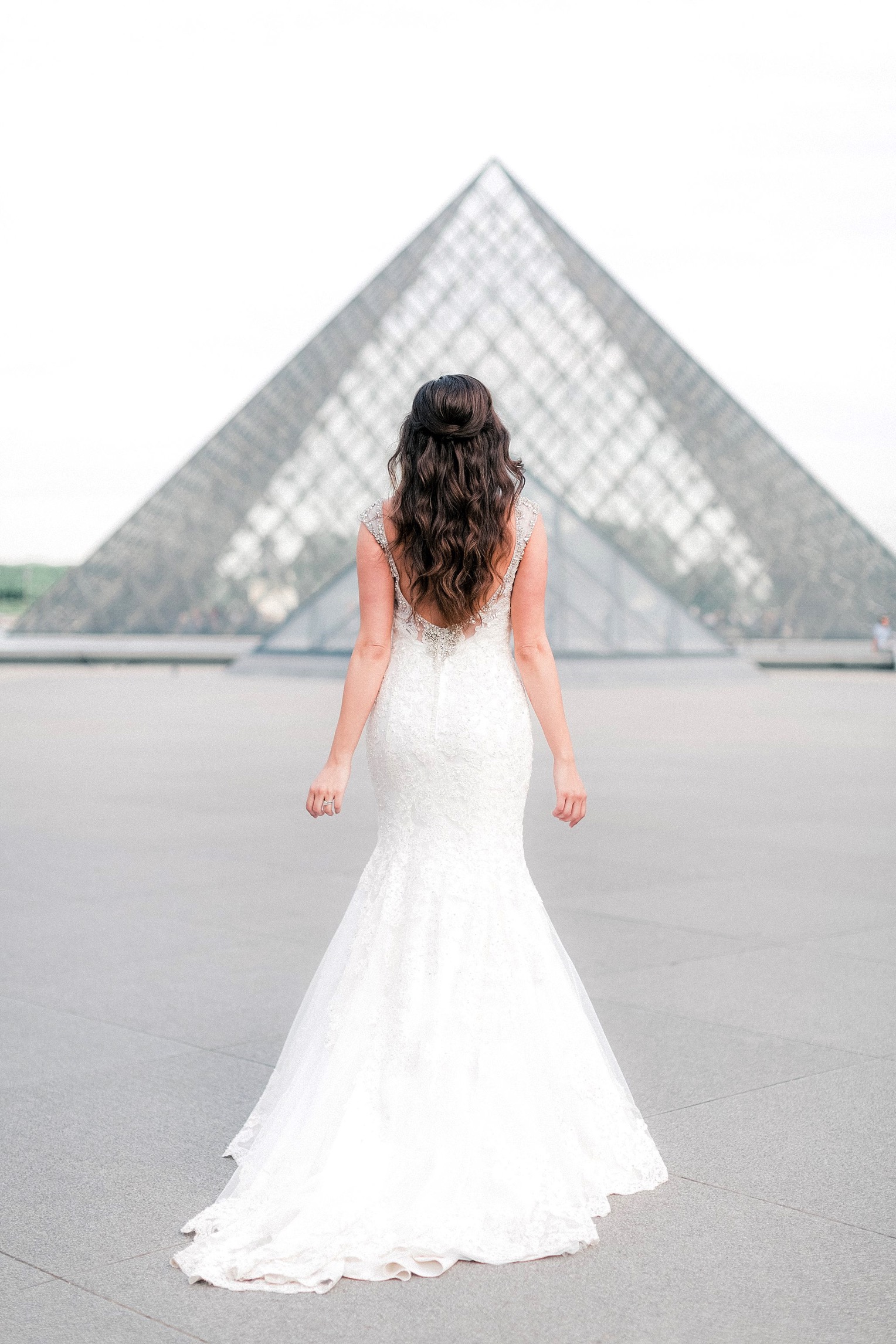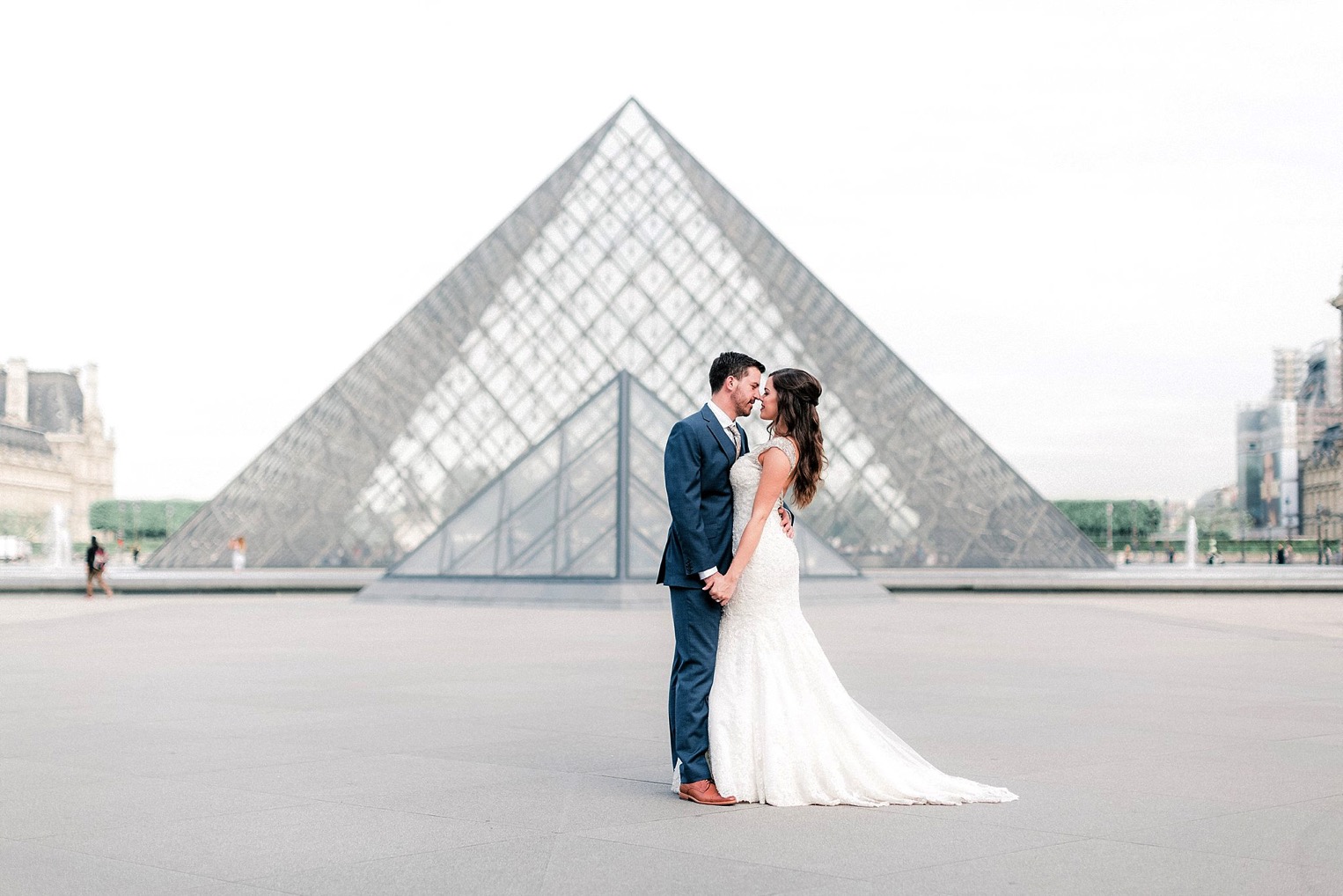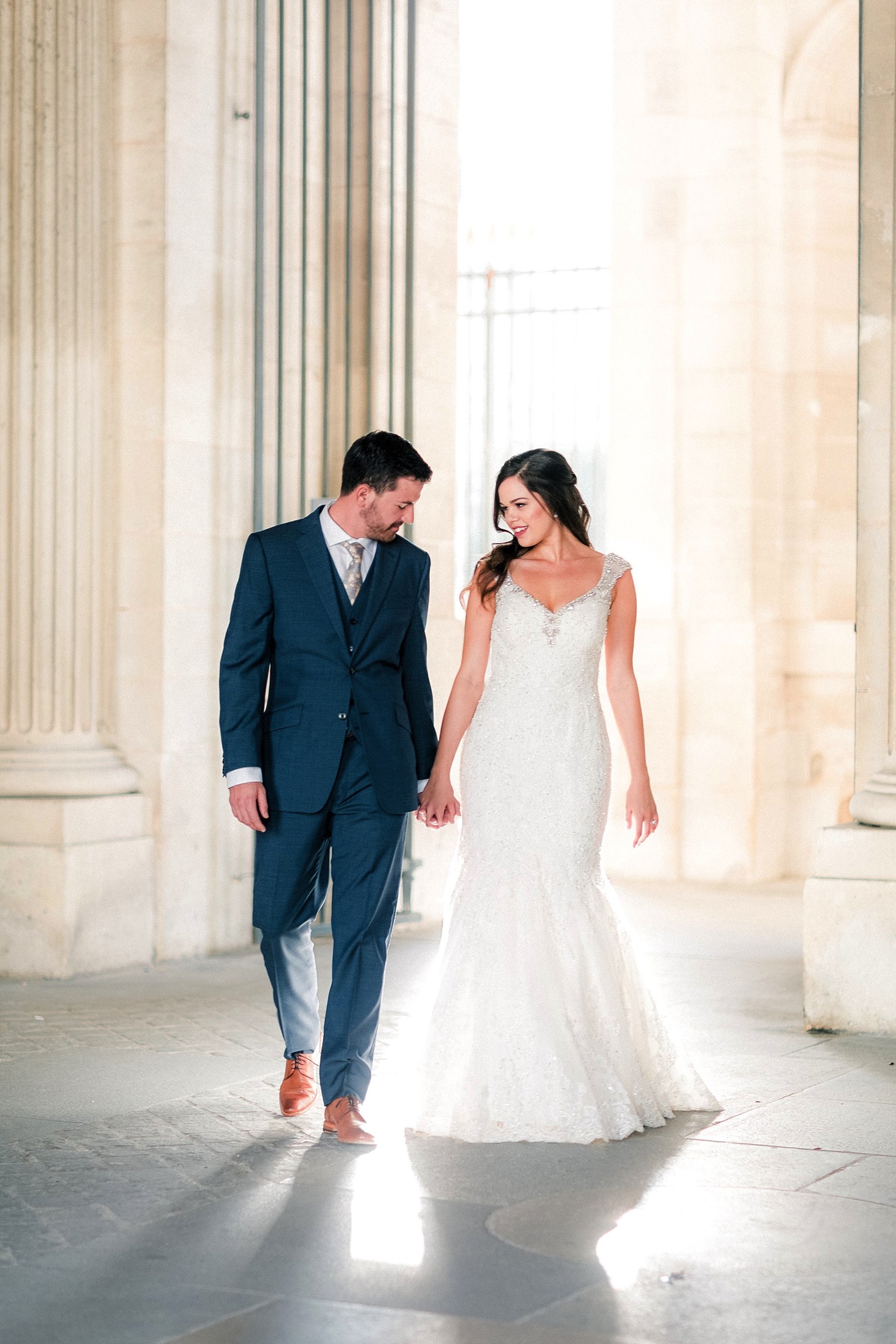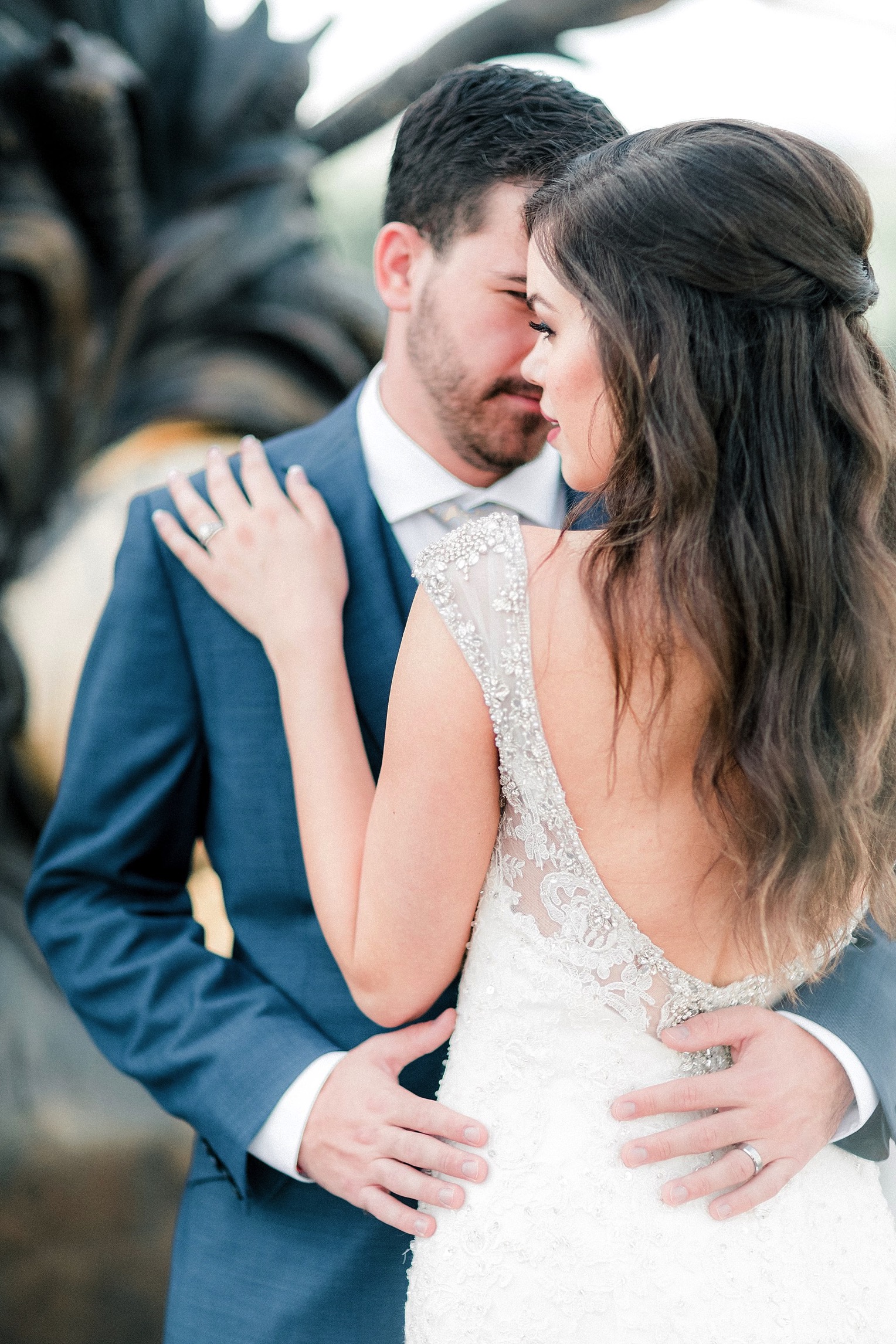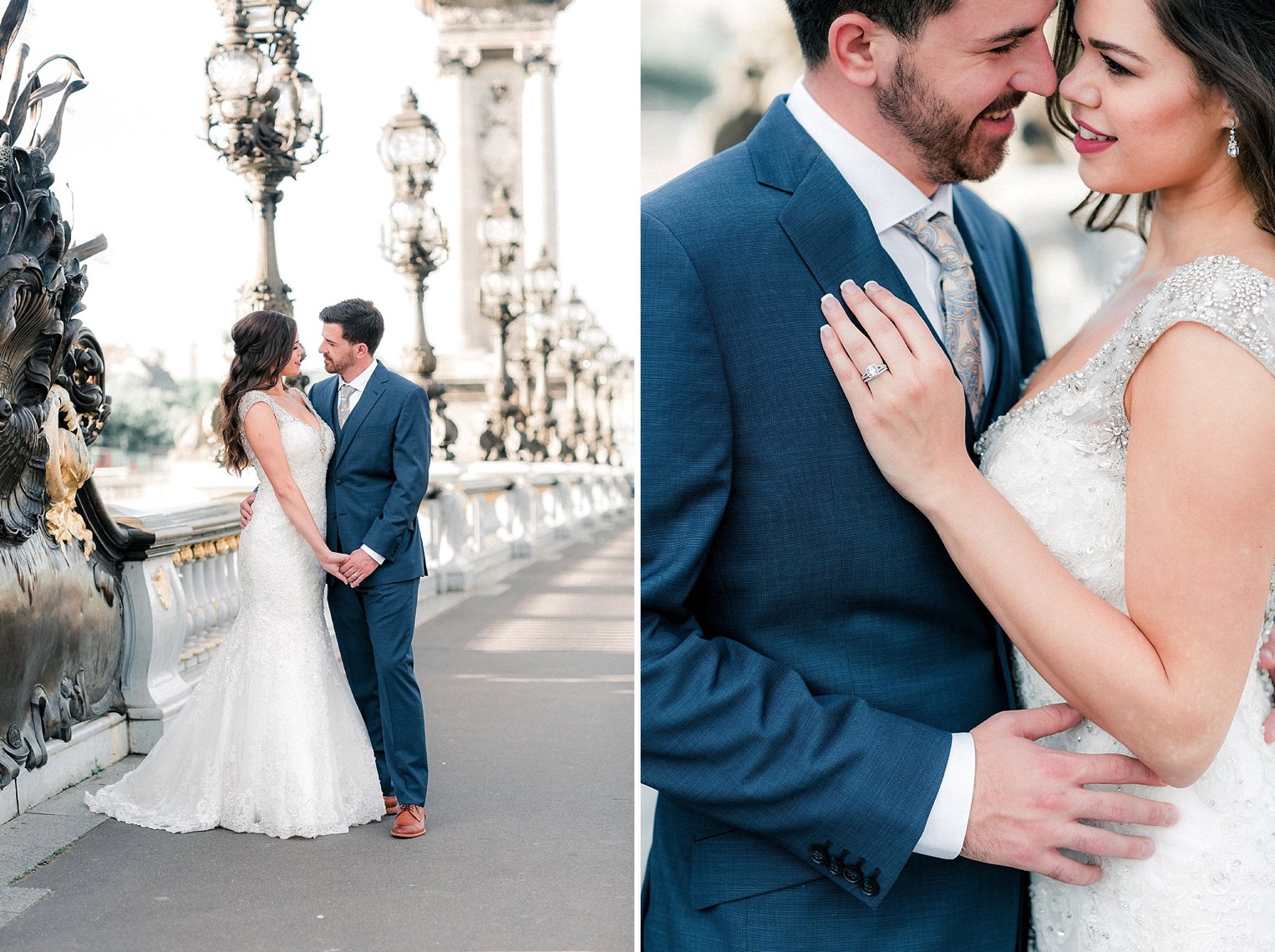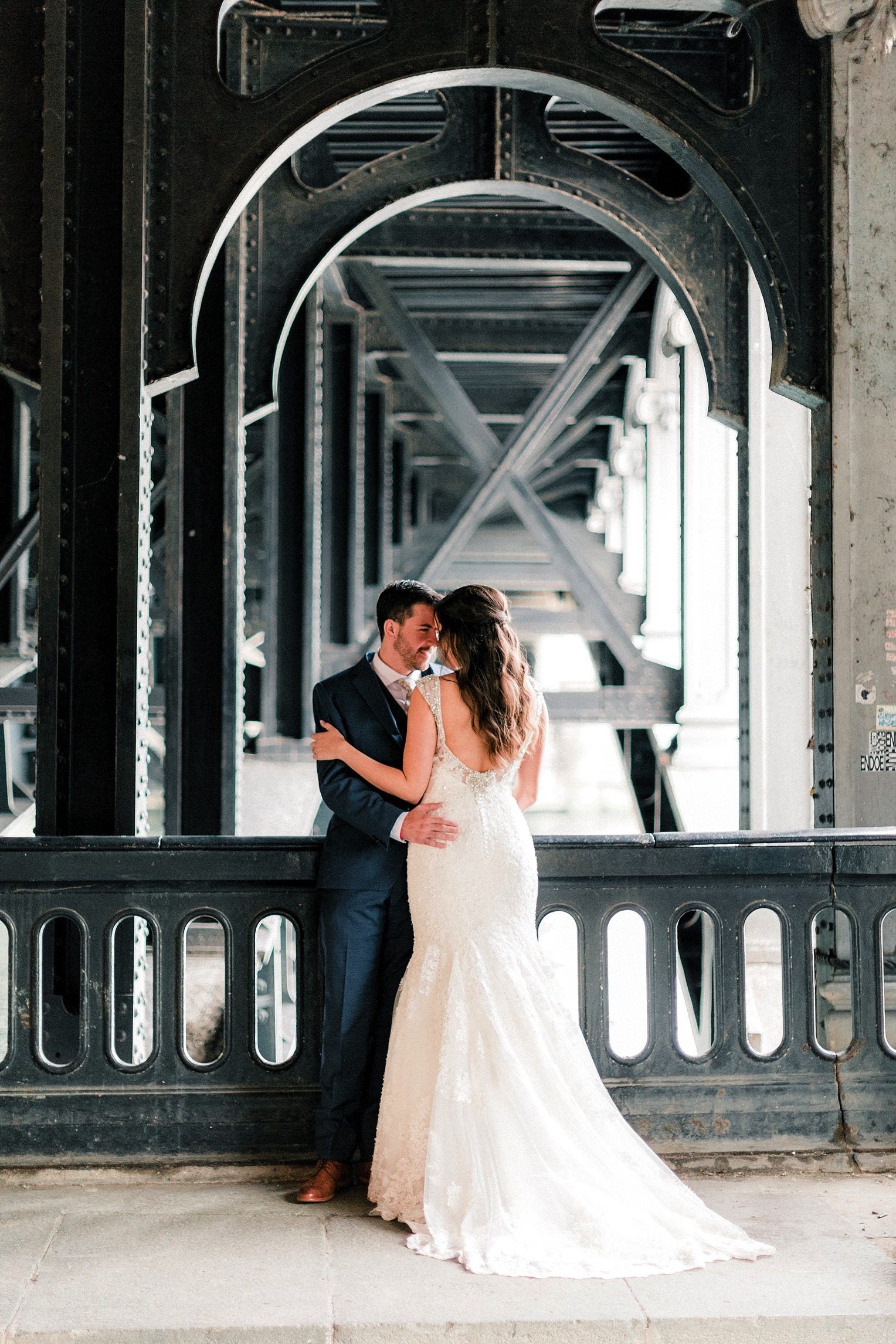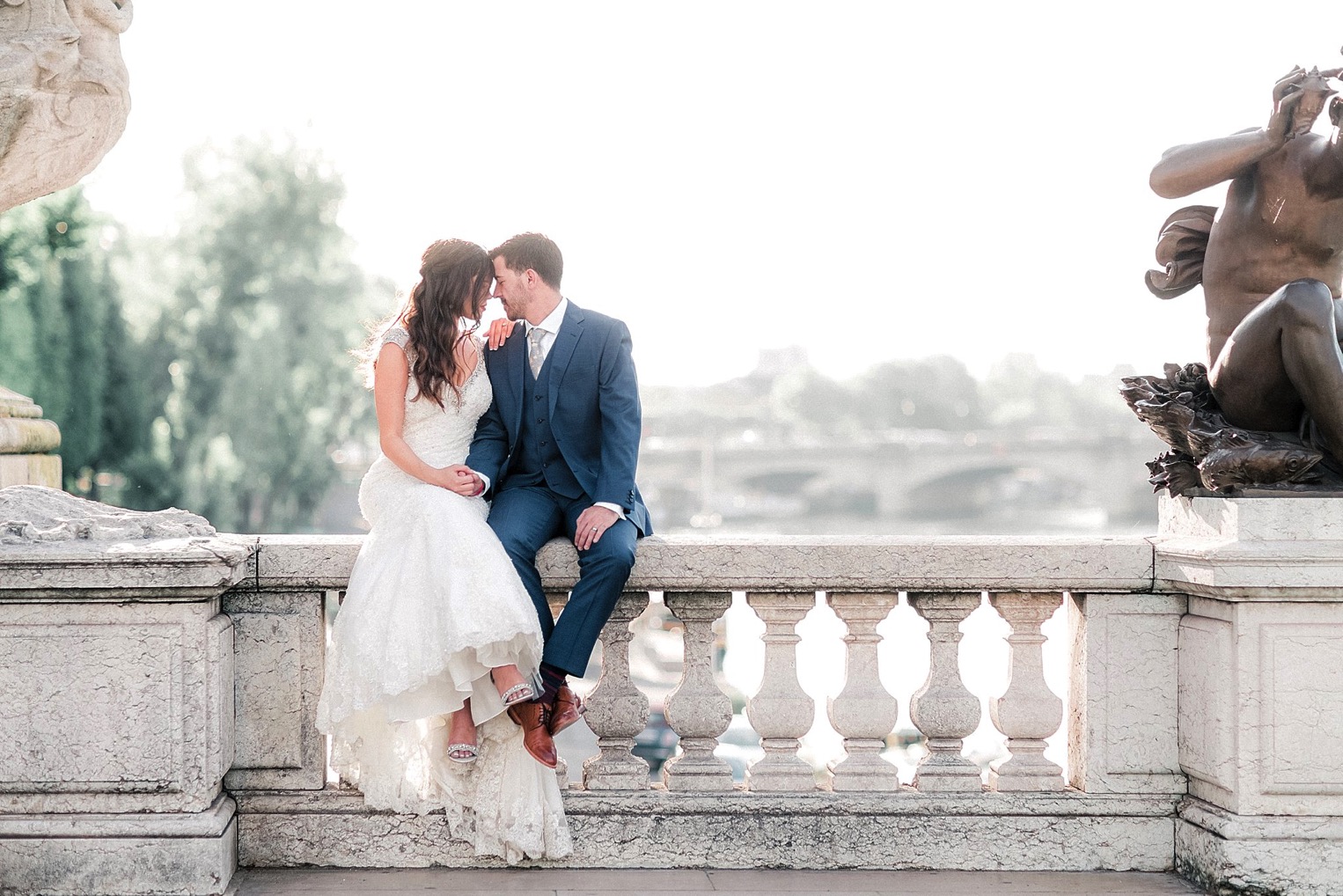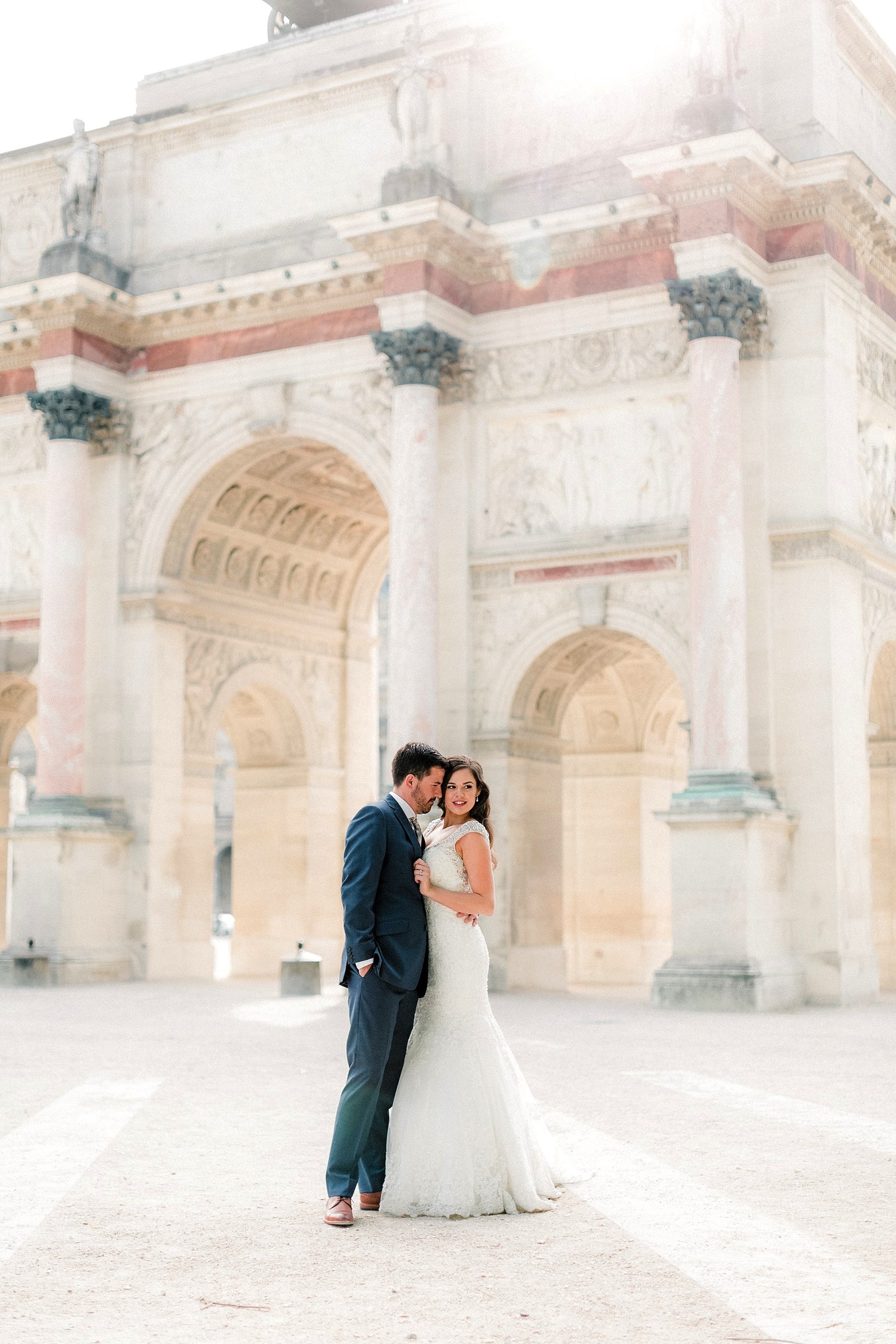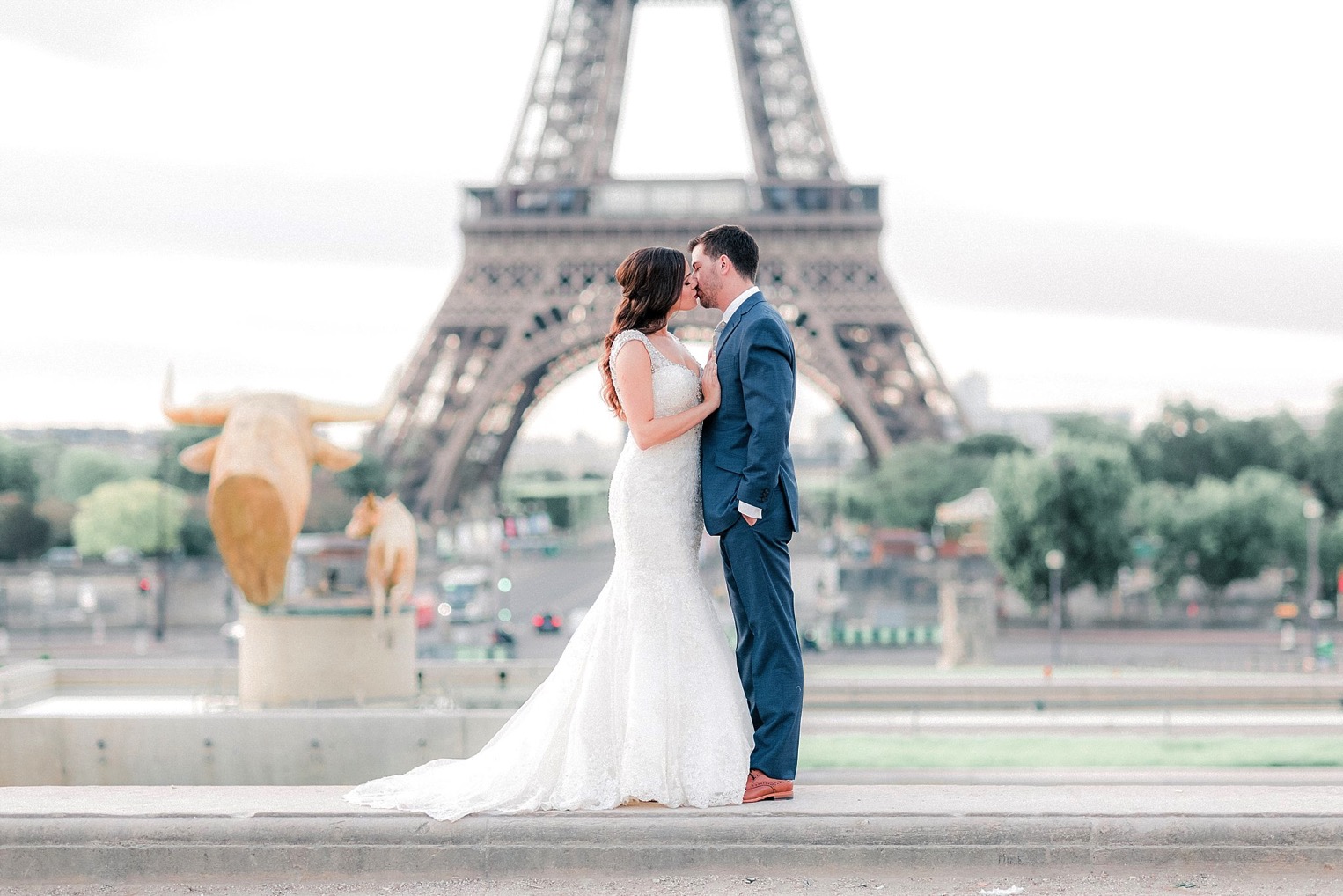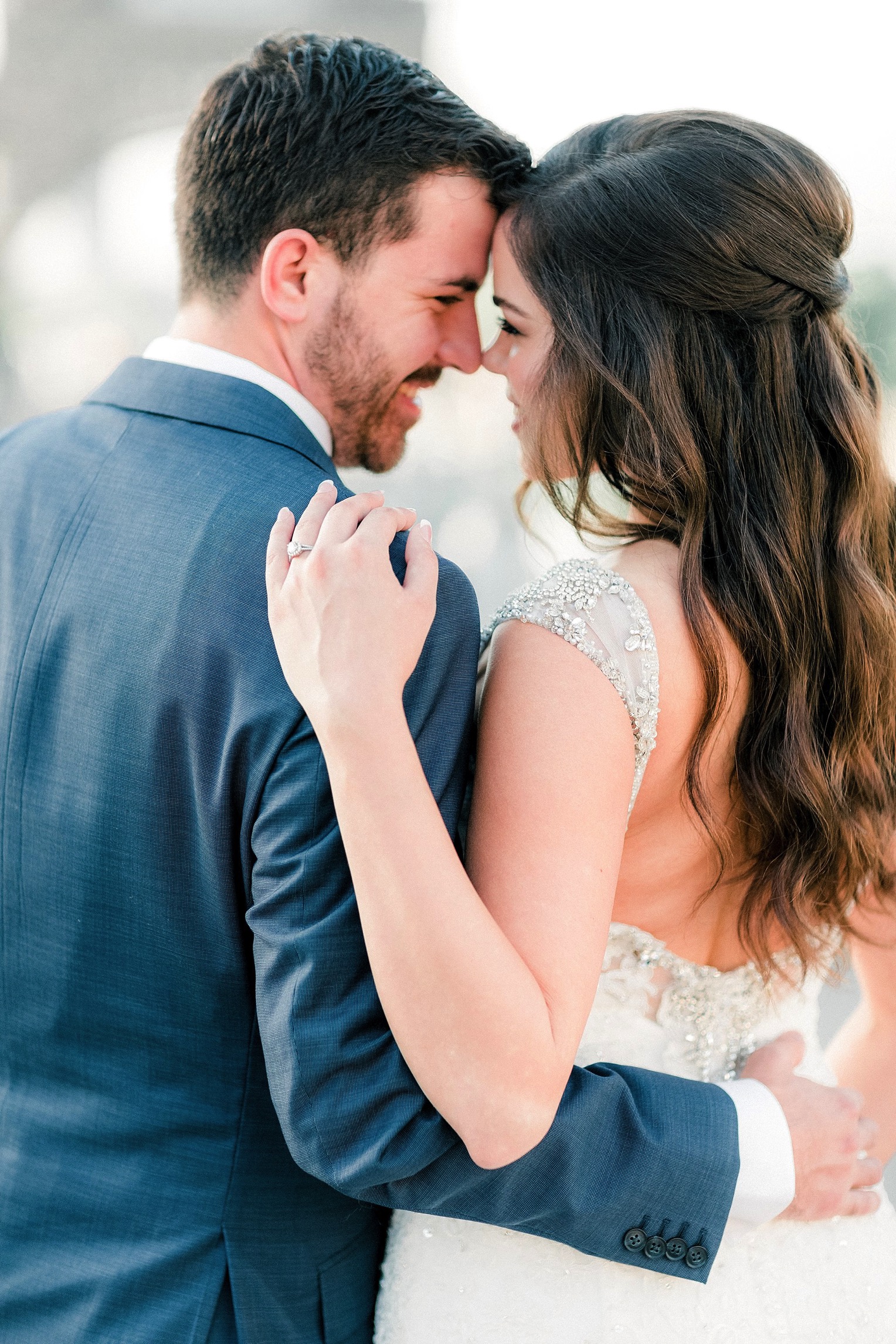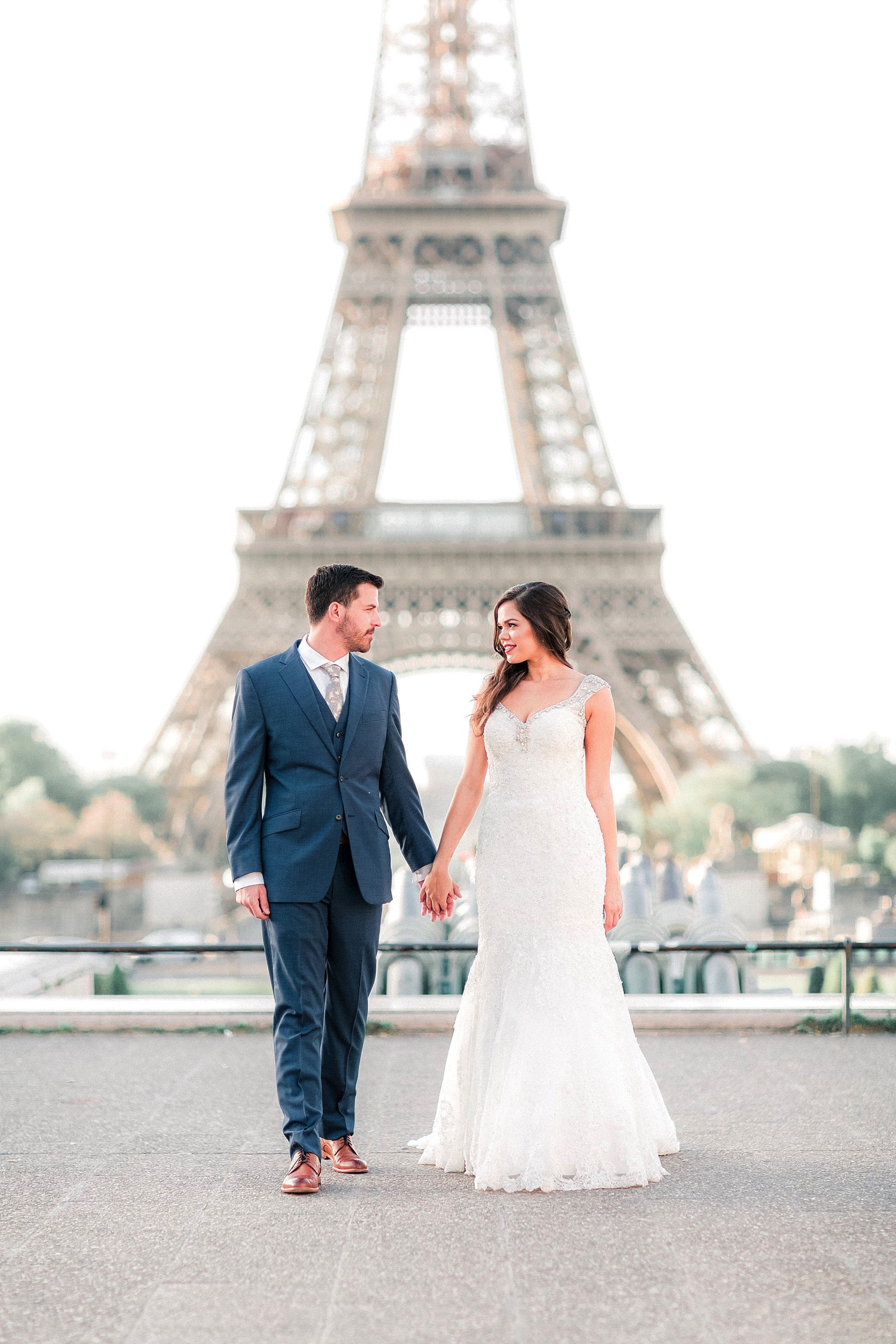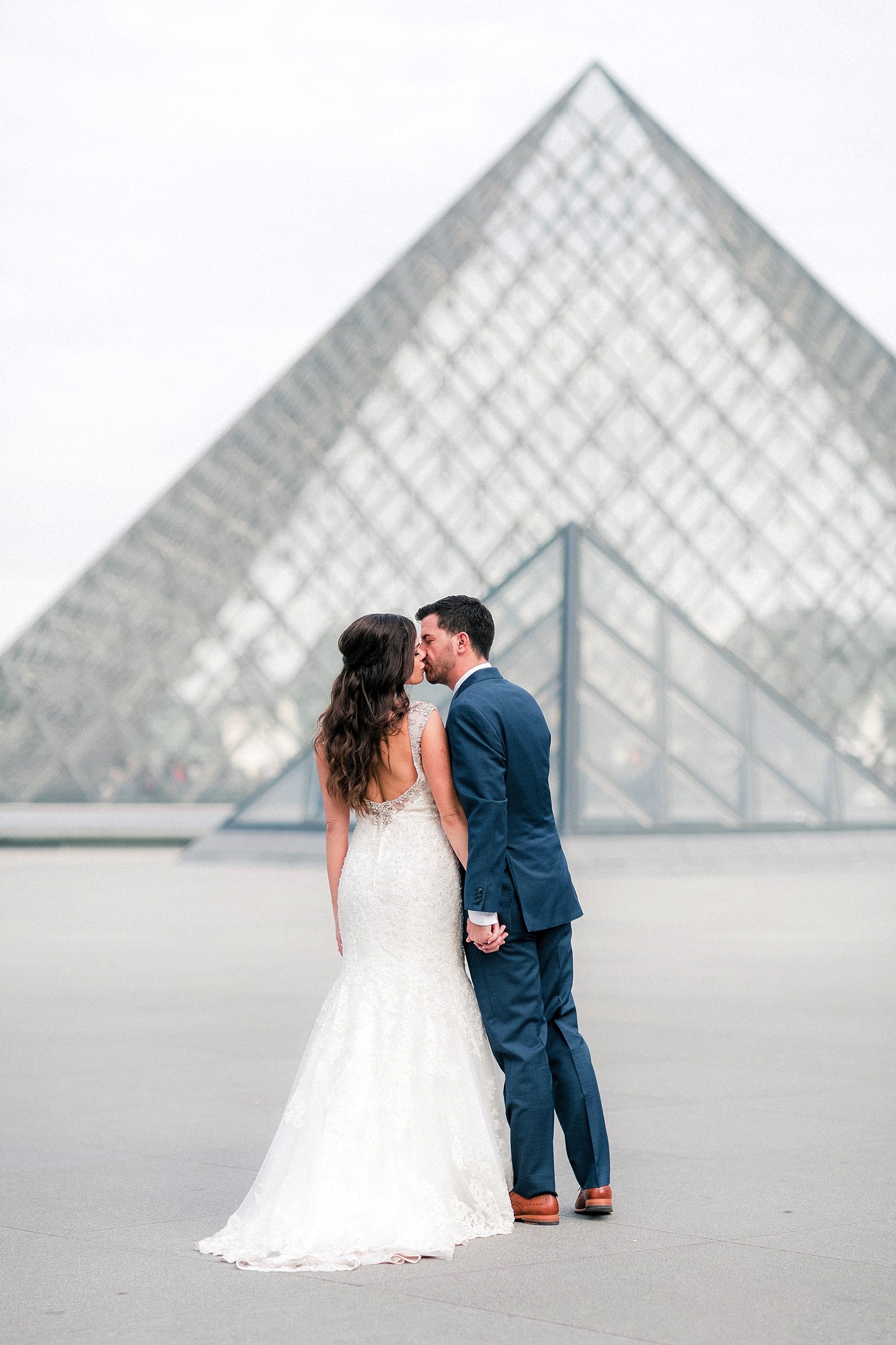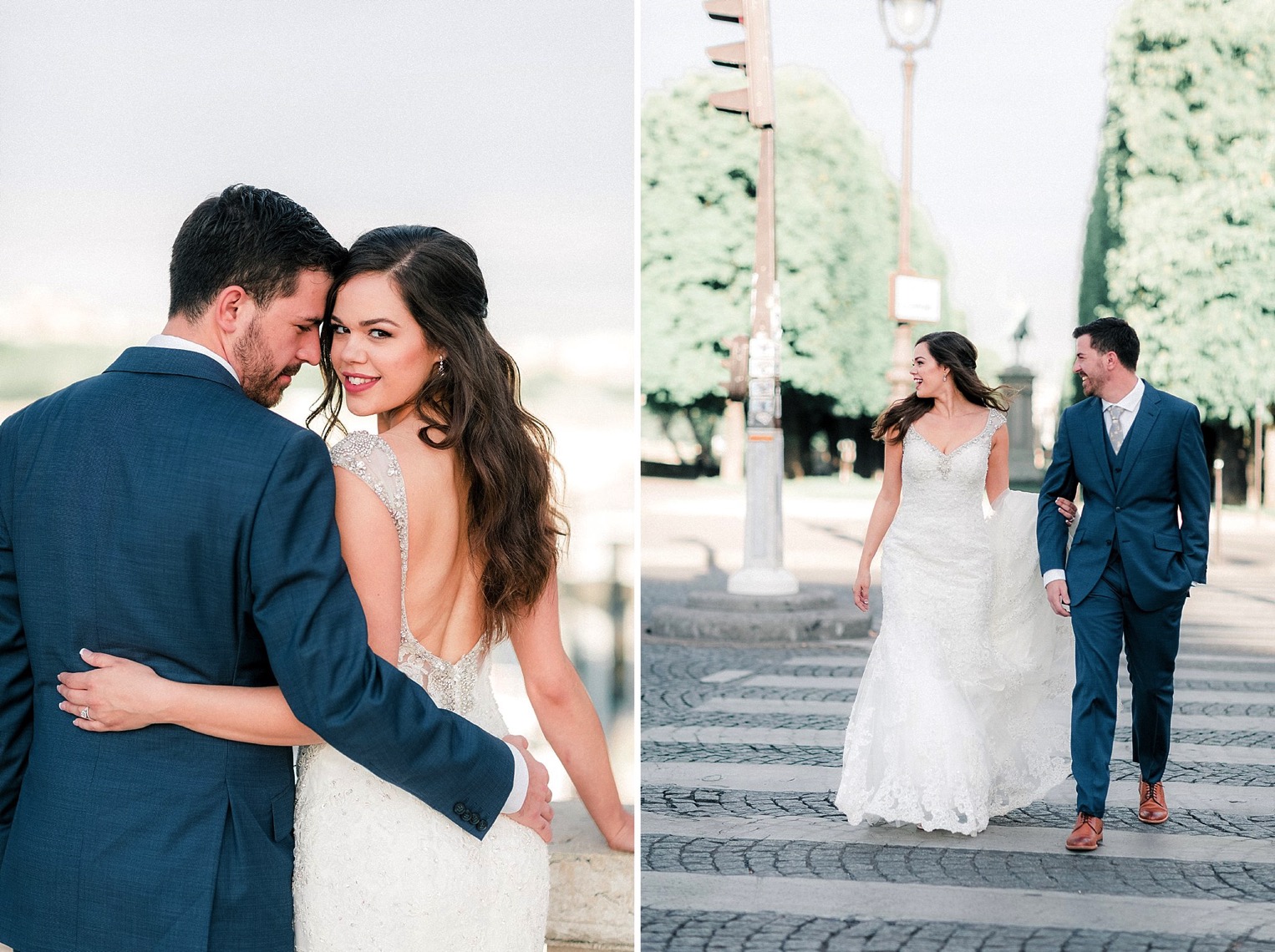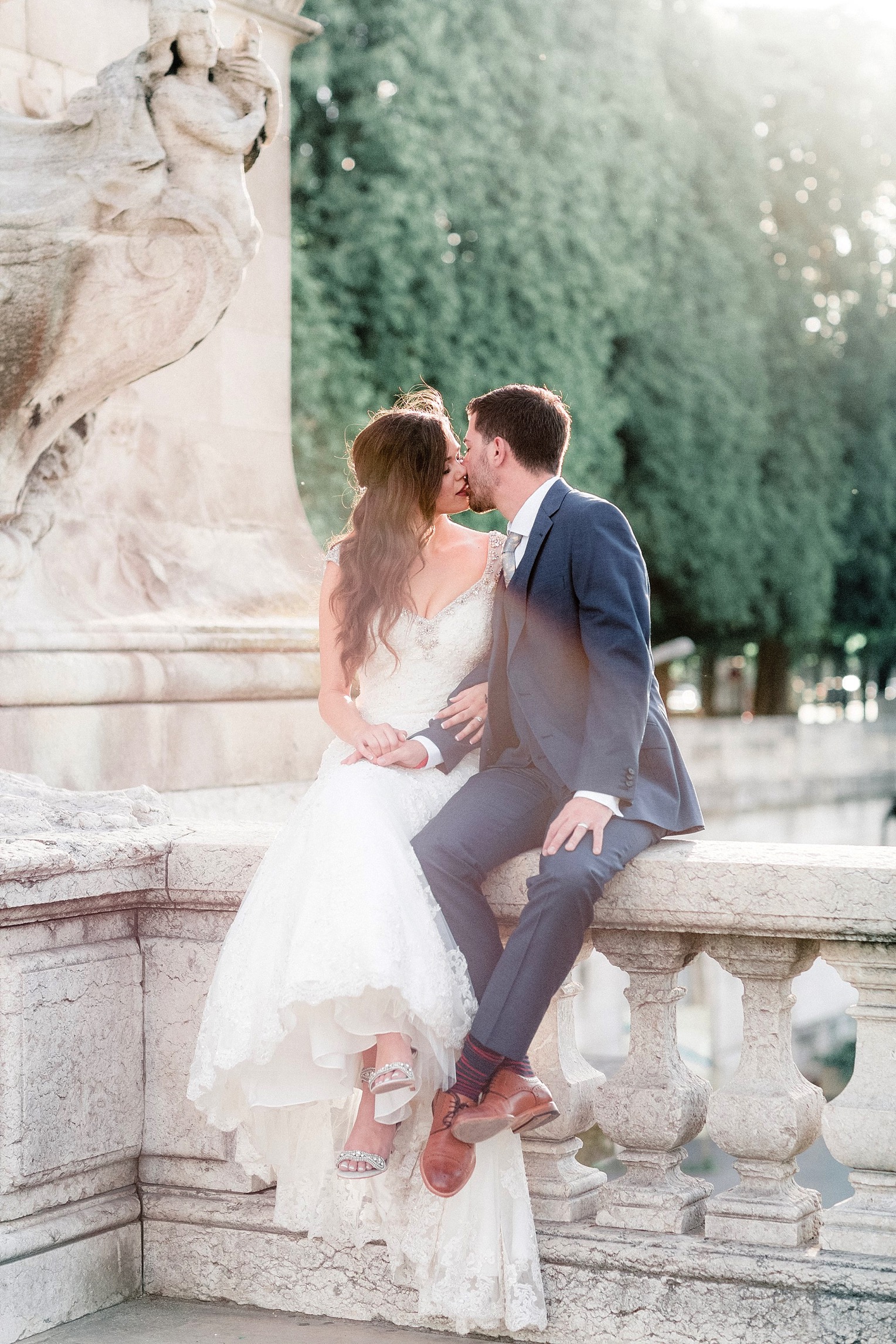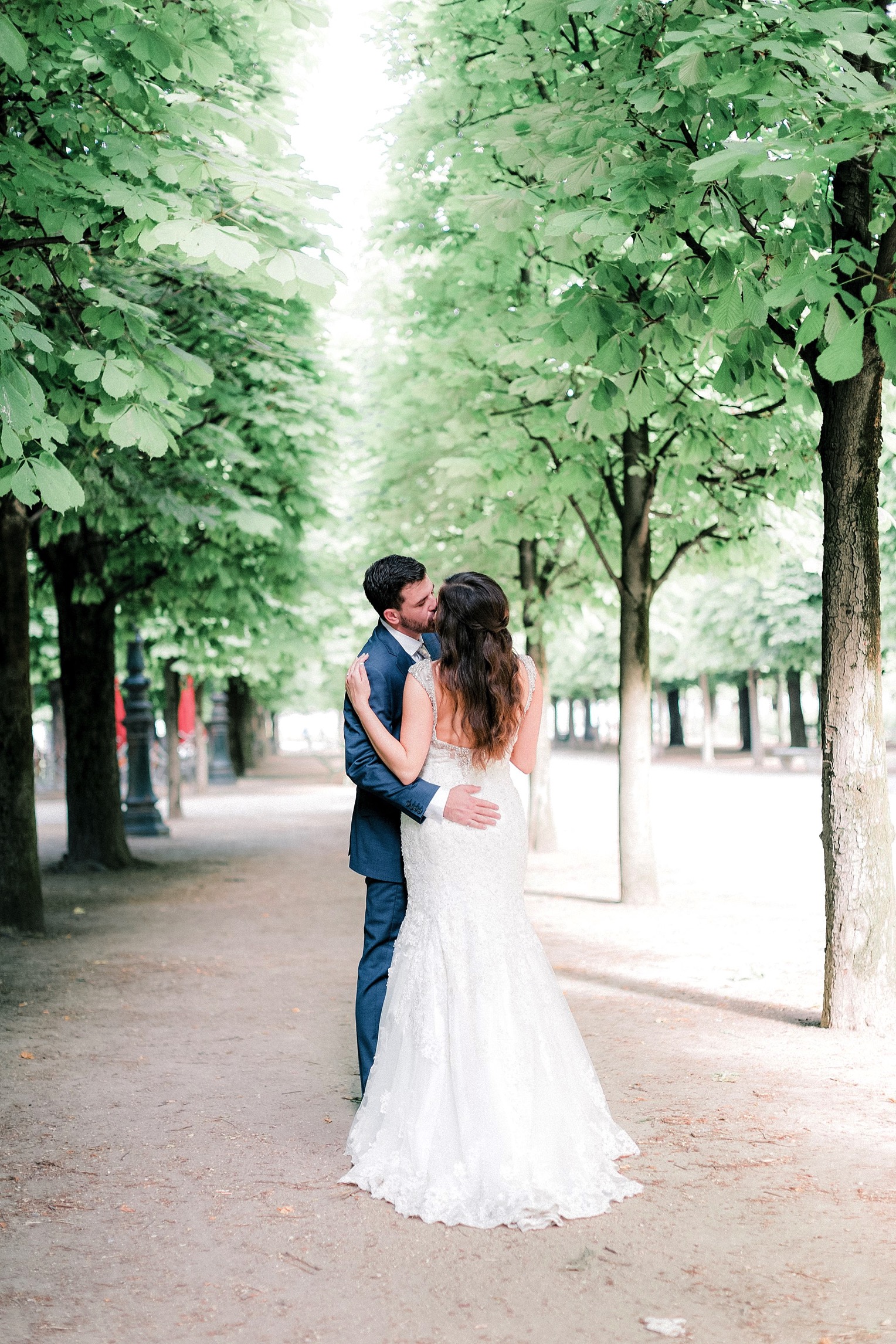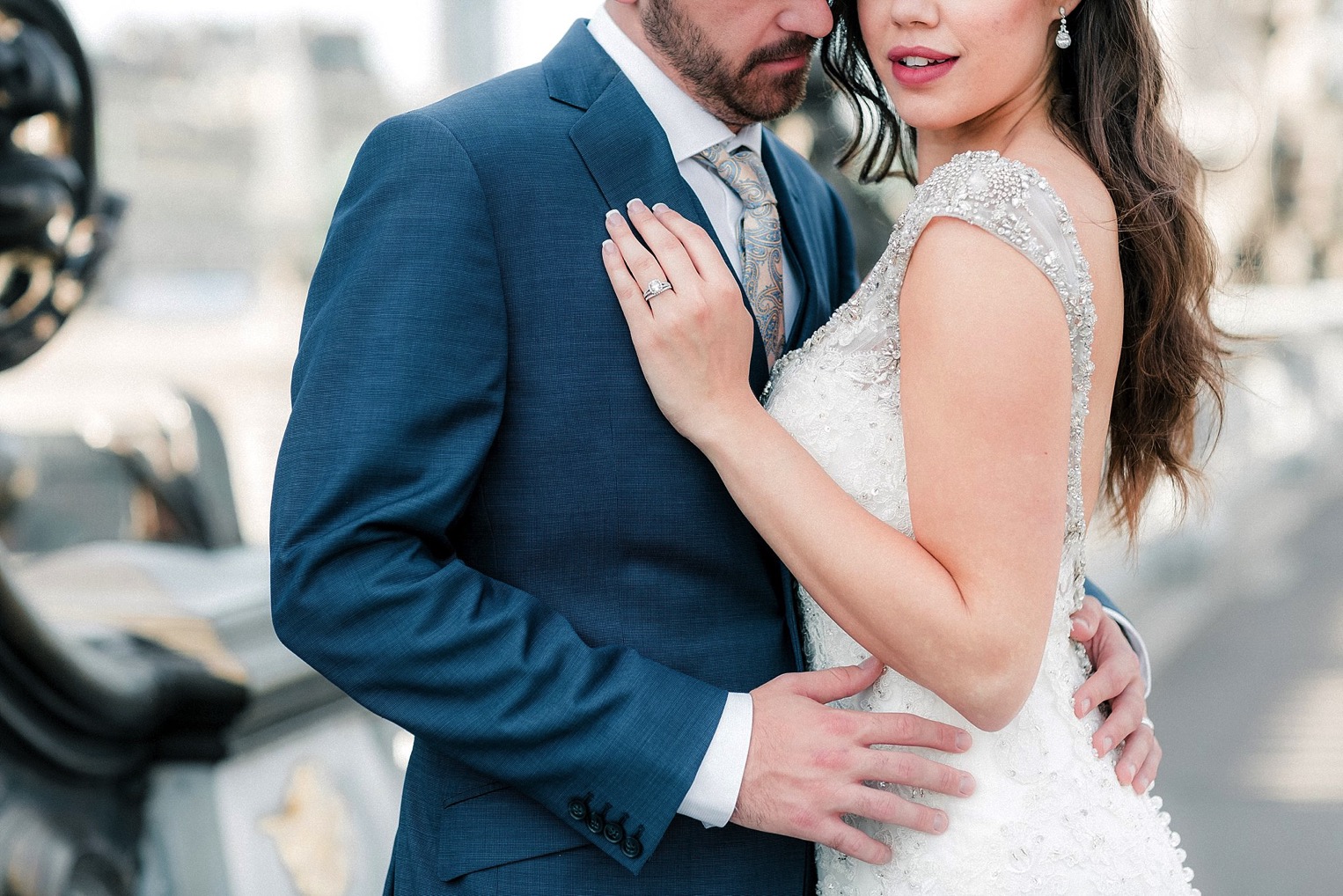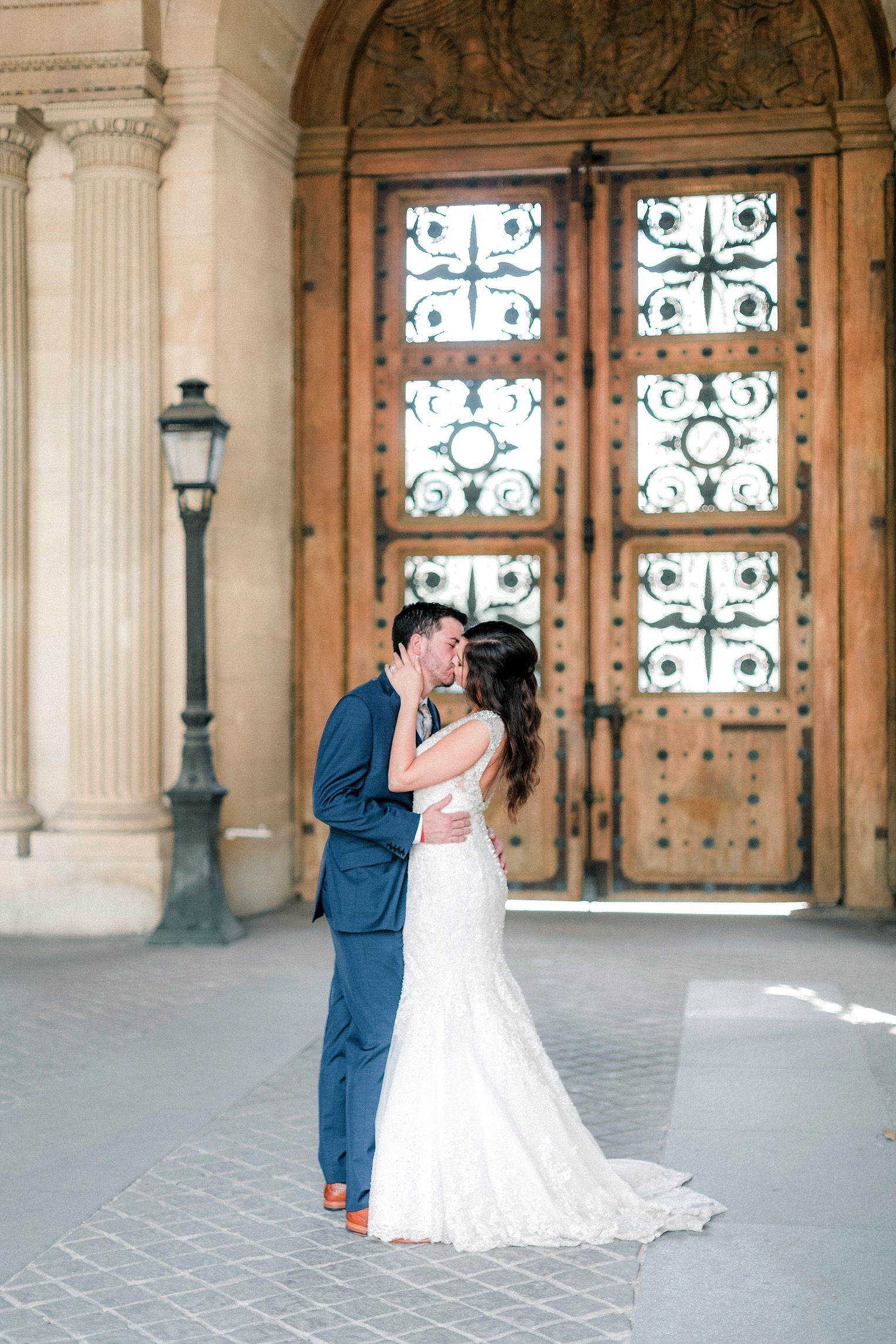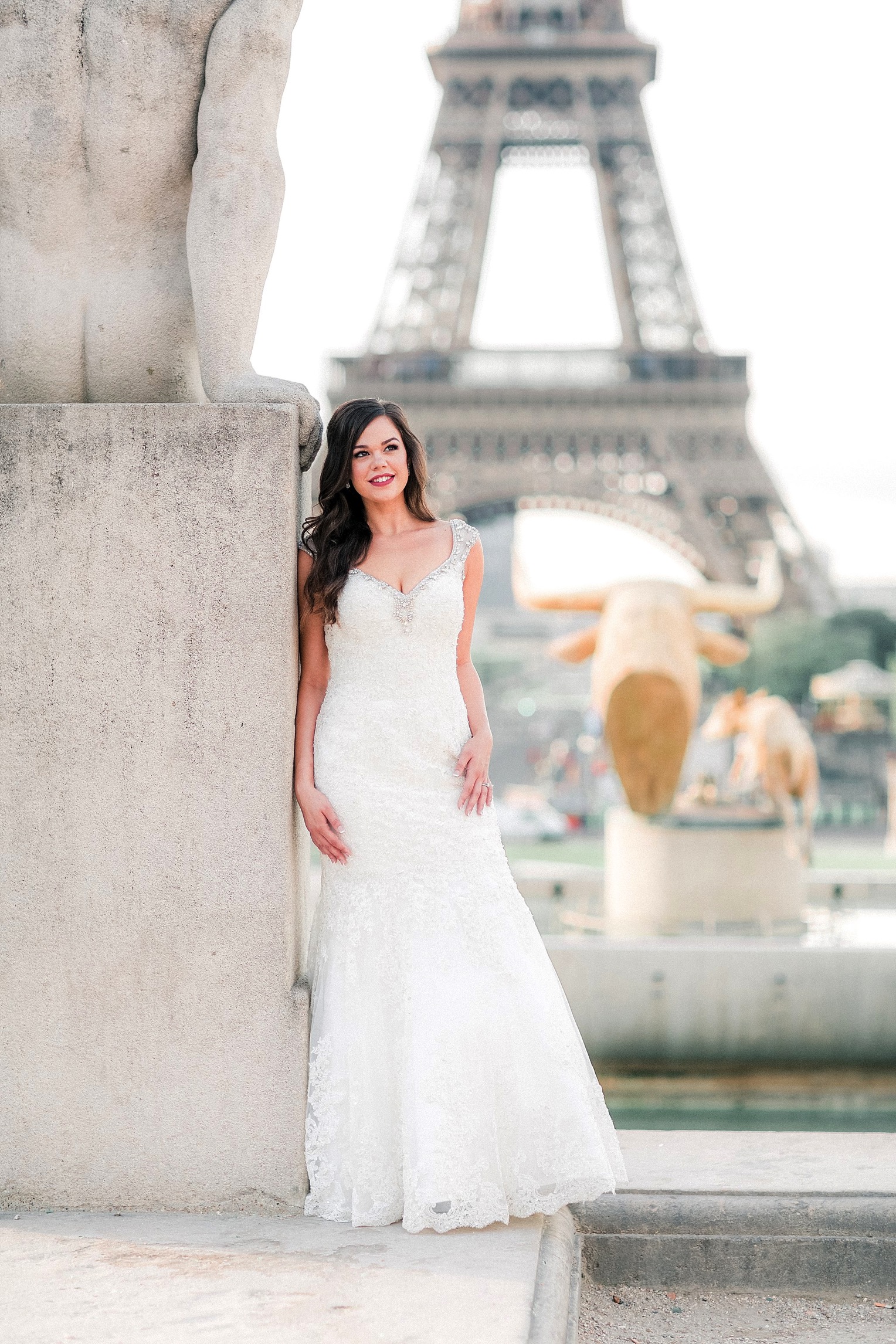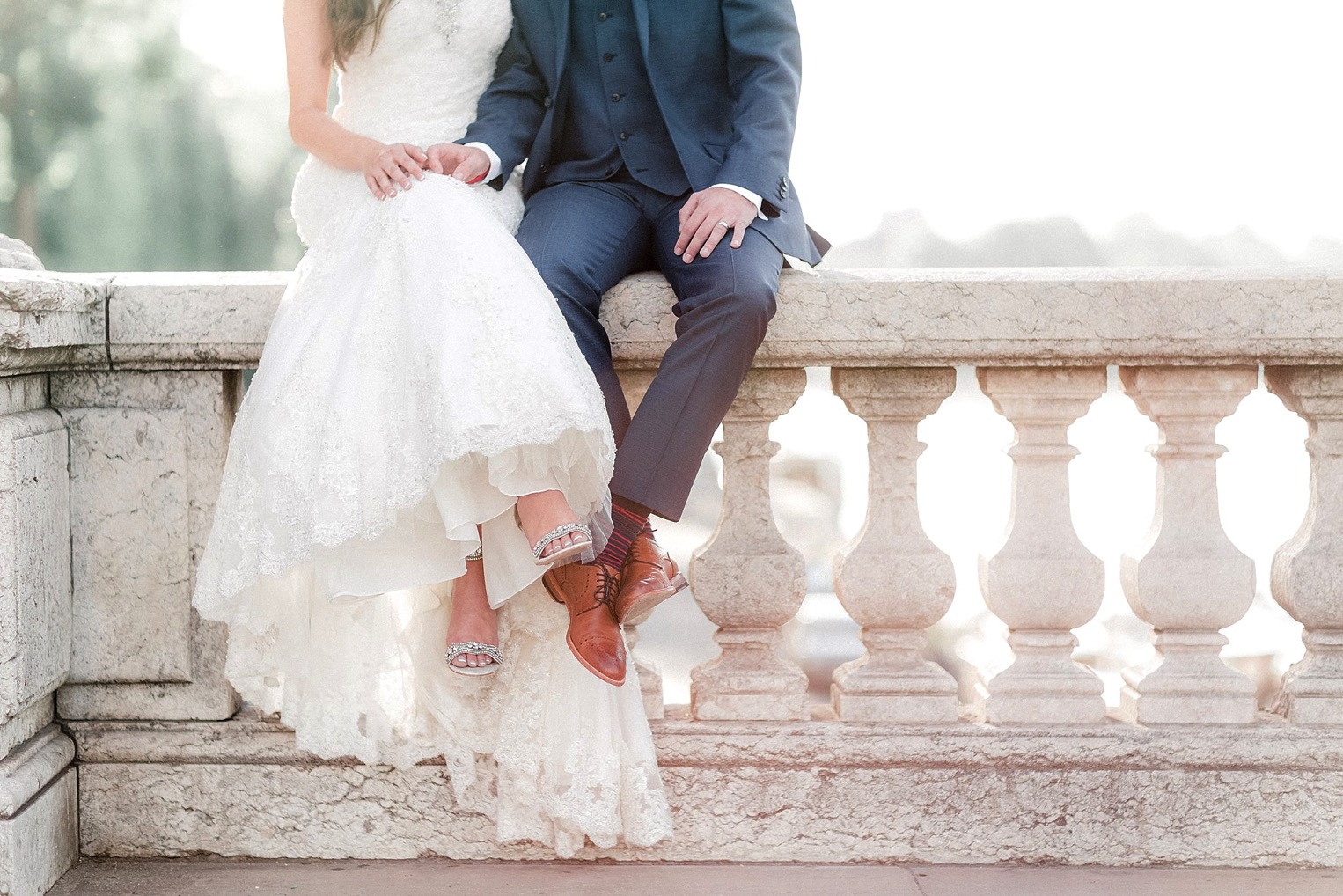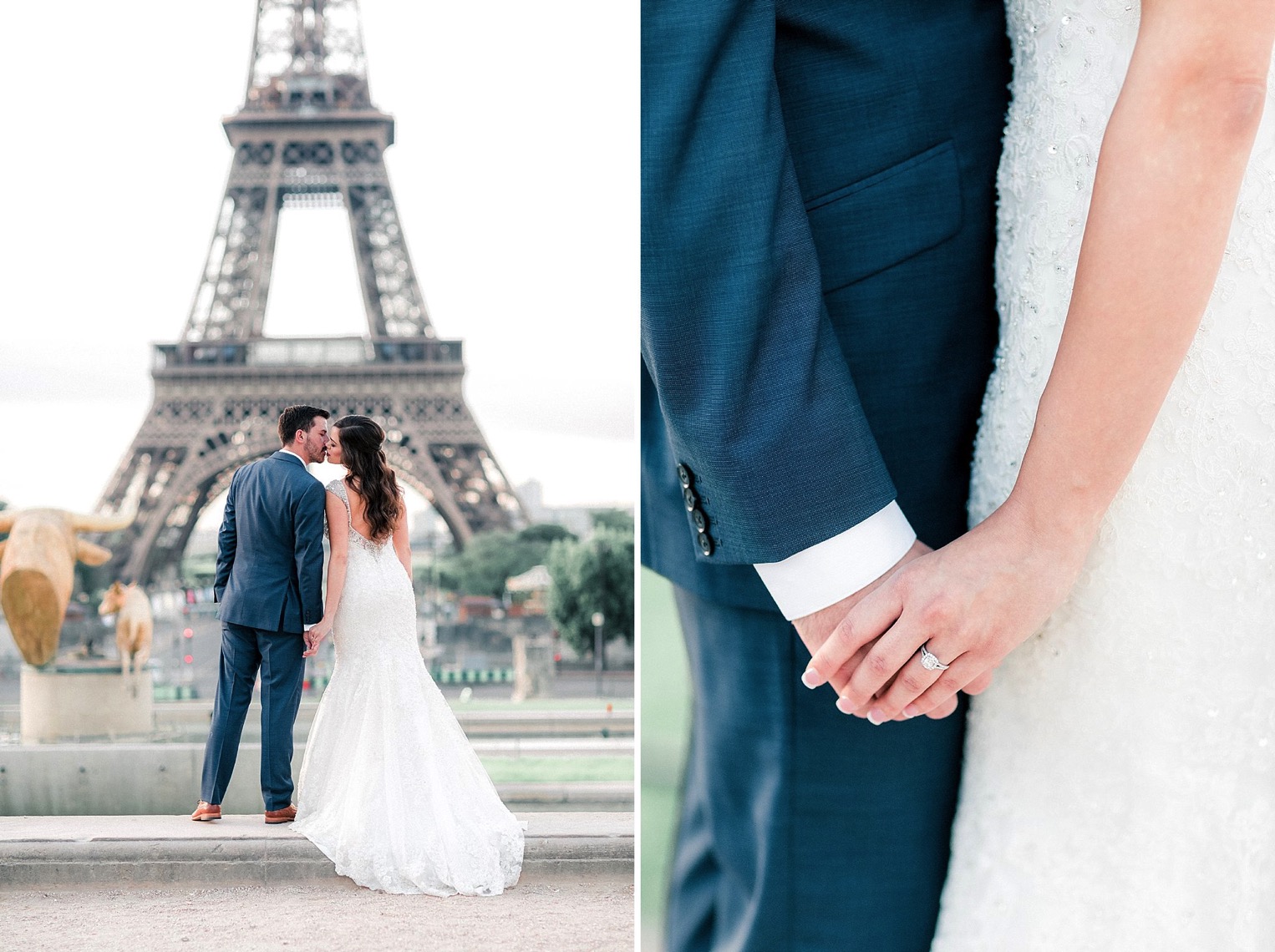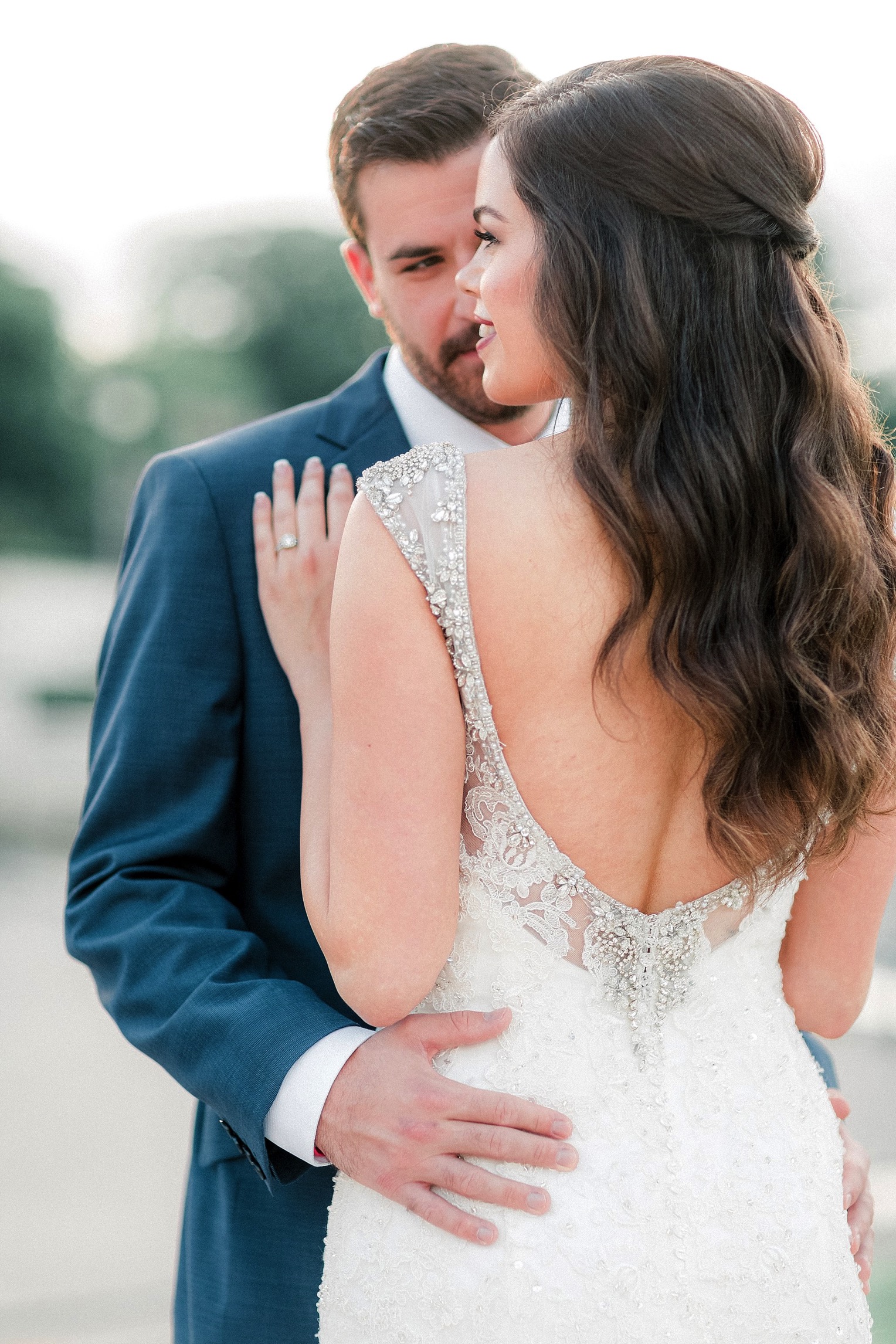 VENDORS
Bridal gown: Christina Wu
Grooms suit: Joseph Abboud suit custom designed by groom
You can see another Paris elopement here