This editorial shoot was inspired by my love of all things feminine and the richness and luxury associated with Versailles, the city of gold and kings and queens!
I was inspired to create a wedding look for my international brides that was feminine and sexy, showcasing the best of French designers. One of France's top wedding couture designers, Elise Hameau, provided an amazing dress with the most detailed back, a lace cape, the softest silk tuxedo skirt and other amazing accessories for the shoot.
We wanted to show you a bride that could transform from a very classical beauty by day to a more edgy, sexy bride later on as the day progressed. The brief was to show how modern brides eloping in France could benefit from all the talented designers on offer, and wear two very different looks for their wedding day. 100% made in France, from the beautiful silk gown by Elise Hameau to the shorter, edgier very textured wedding dress by Jay Ahr; Parisian chic at it's finest!
Make-up and hair styling by the Parisian based, and super talented, Anissa Renko, whom recently collaborated with Elisabeth Messina on a shoot in Paris. Gold-leaf eyeshadow pressed onto the eyelids of our modern beauty tranforms from classical beauty by day into sexy wedding vixen by night…
The "something blue" baby blue and gold shoes designed by Elise Hameau in collaboration with Cosmoparis were paired with a intricate beaded head comb by Twigs & Honey. While sky high golden heels by Gianvito Rossi were married with the short but sweet wedding veil, again provided by Twigs & Honey, that transformed the bride into that effortlessly cool French bride!
The antique quarter of Versailles and the surrounding gardens were our playground for the morning where we played like kings and queens.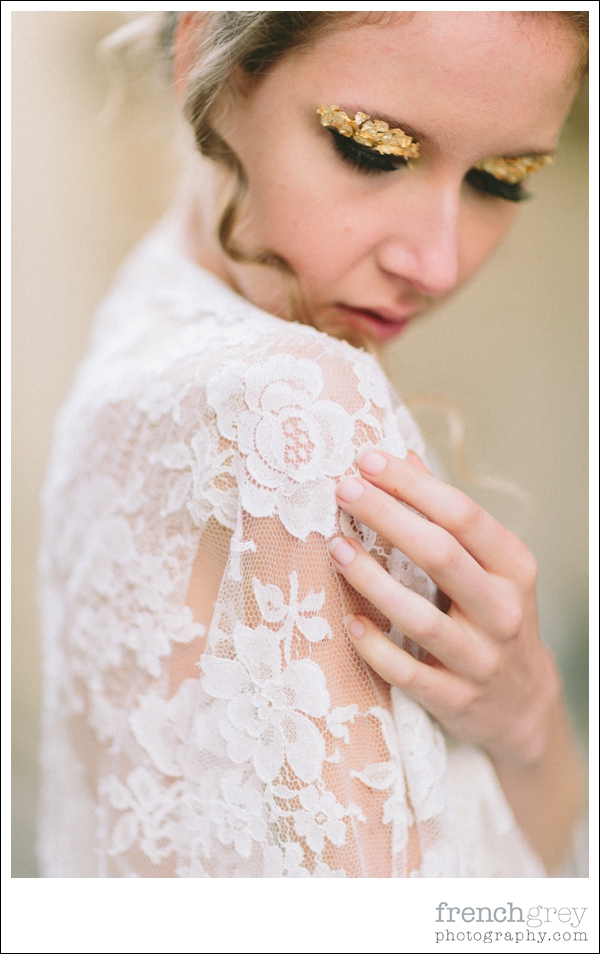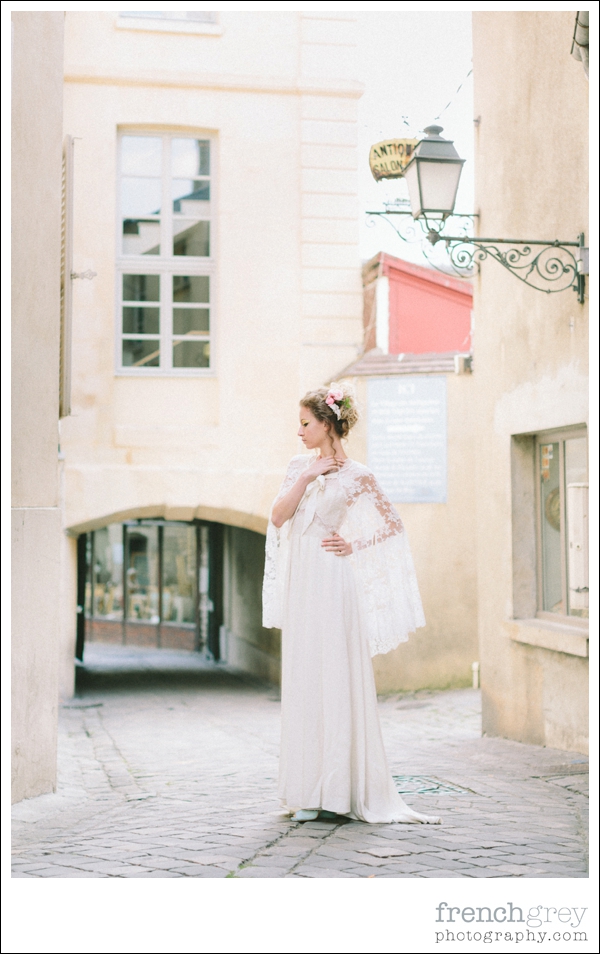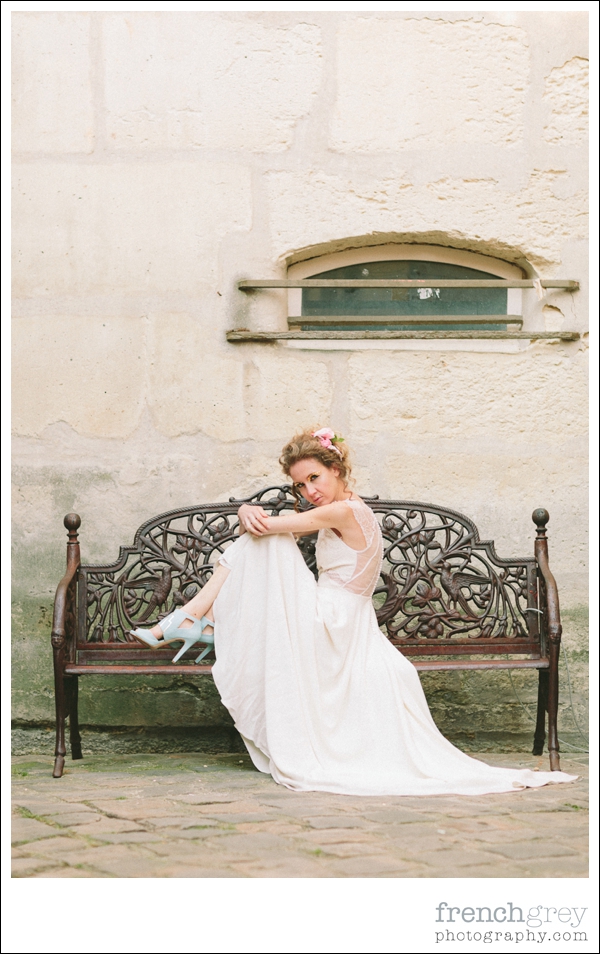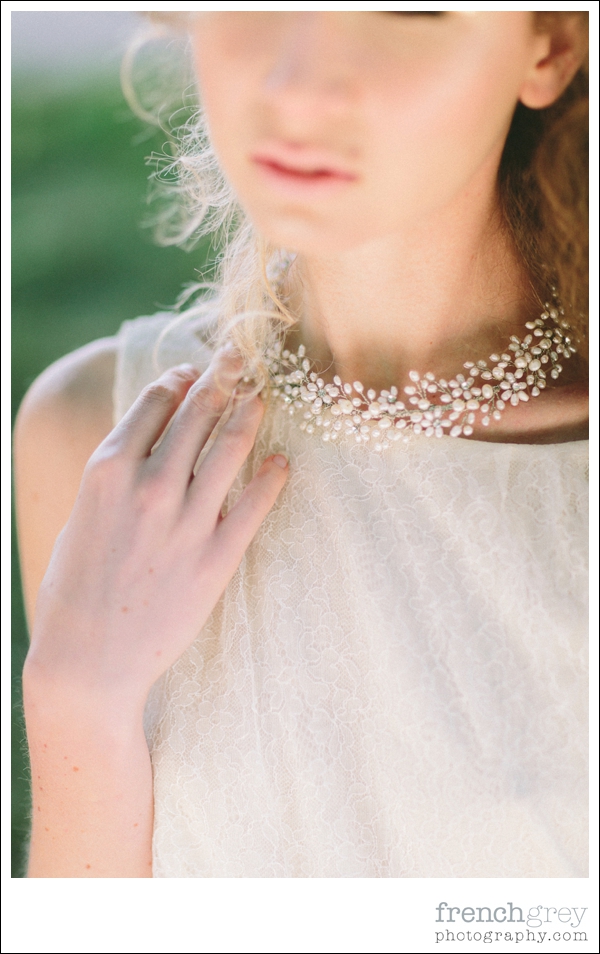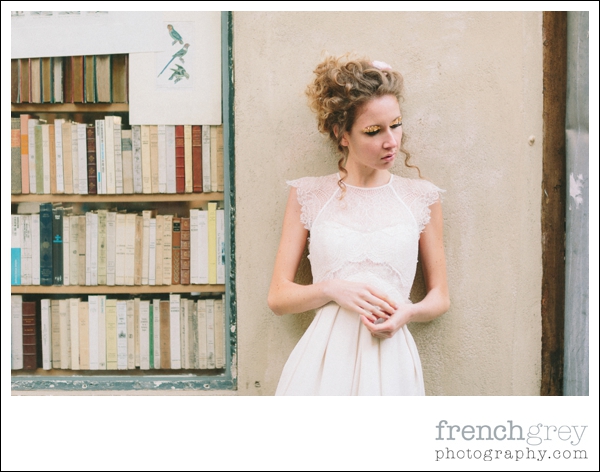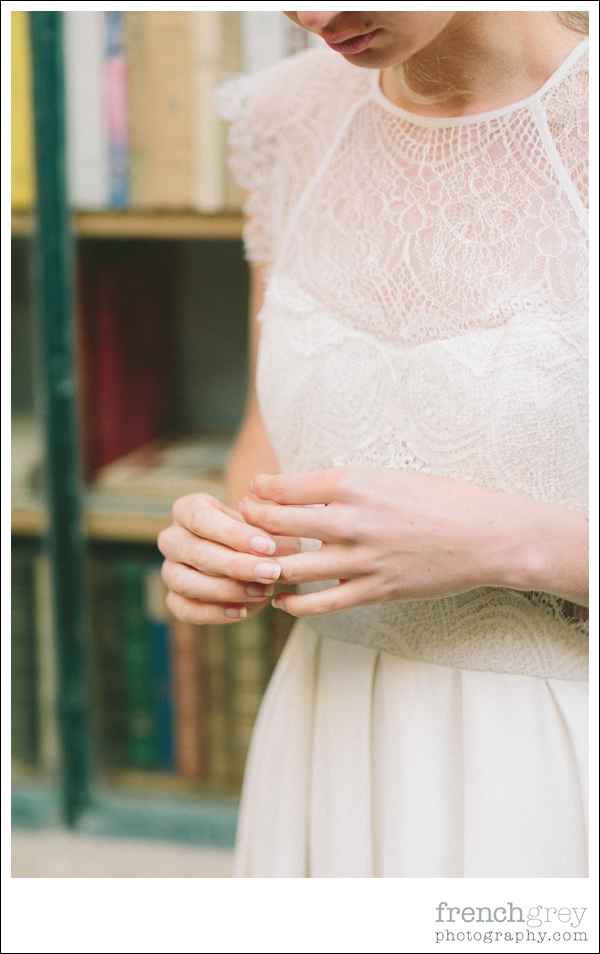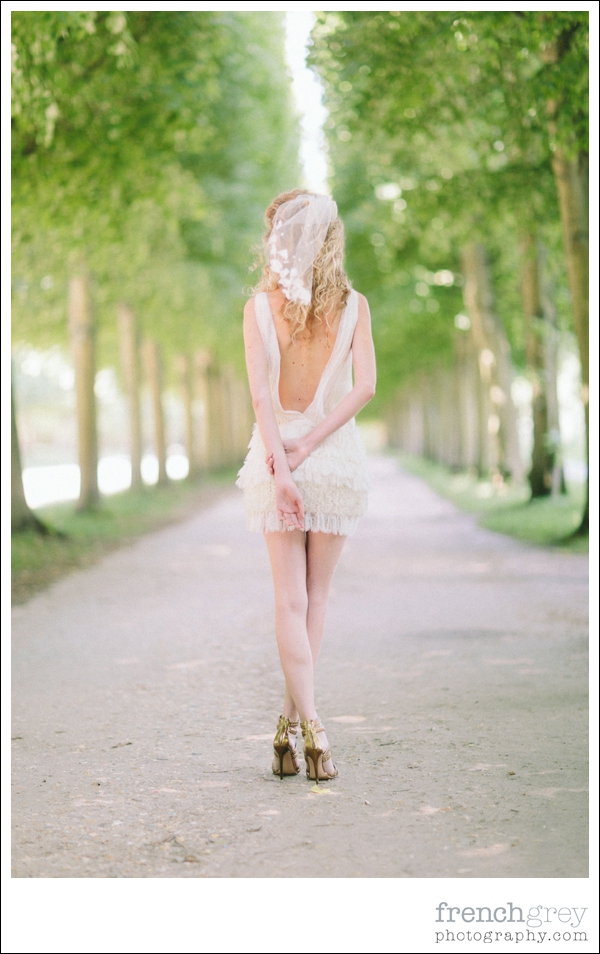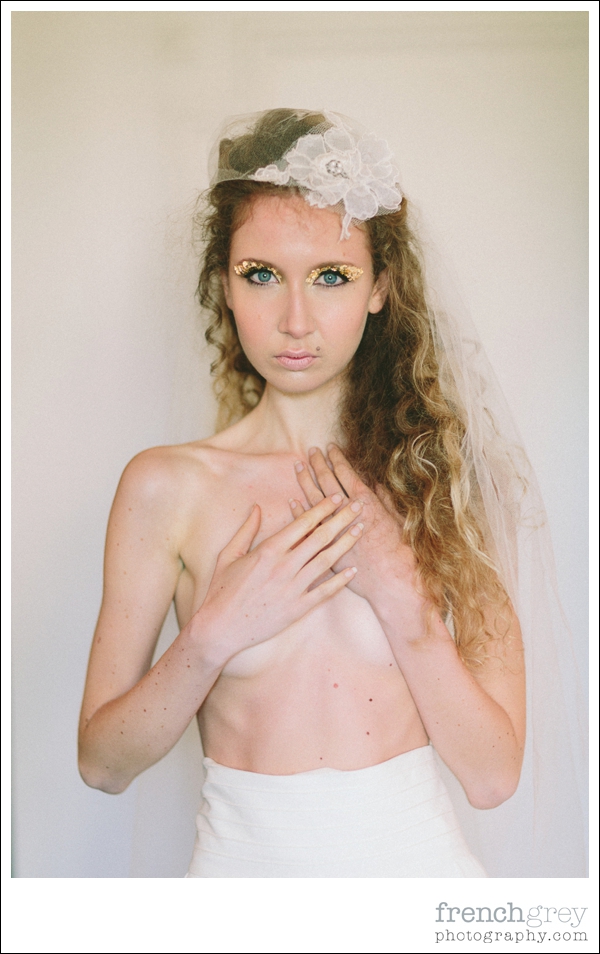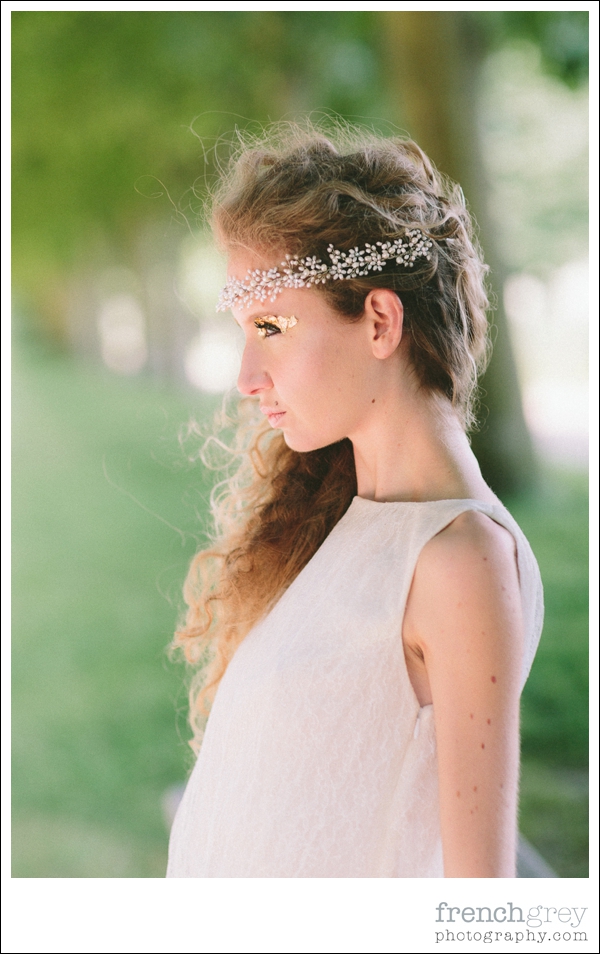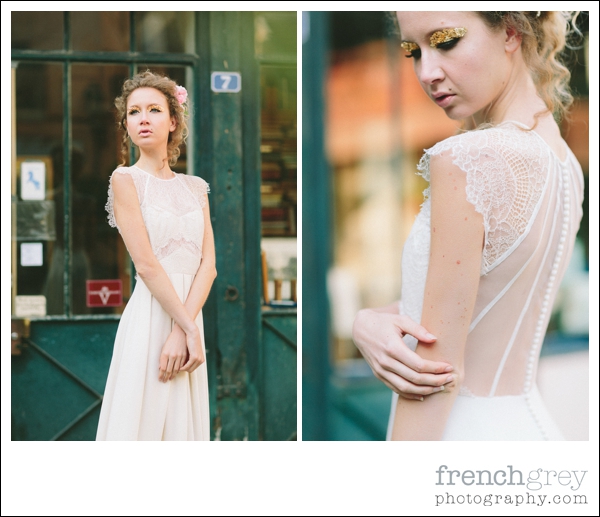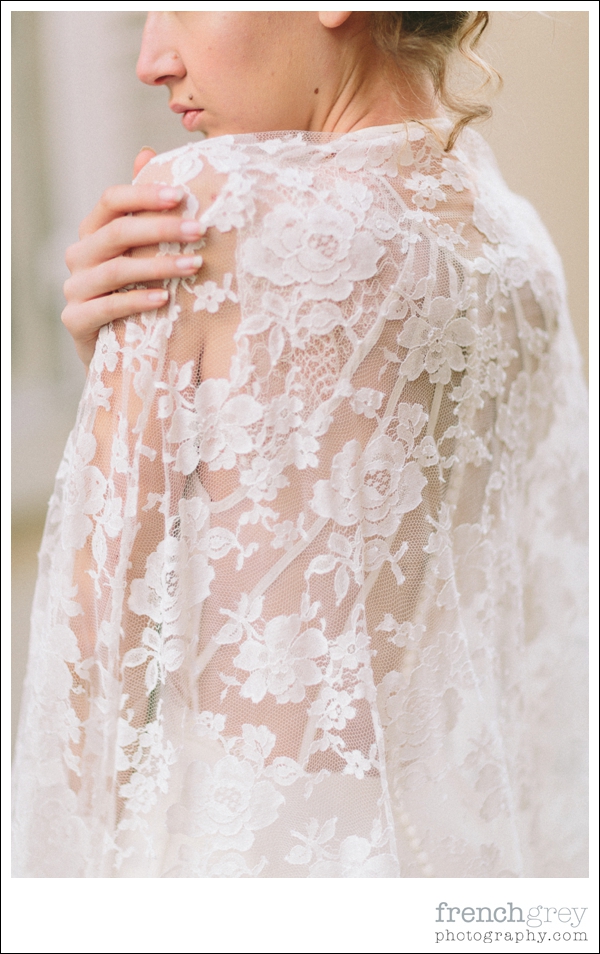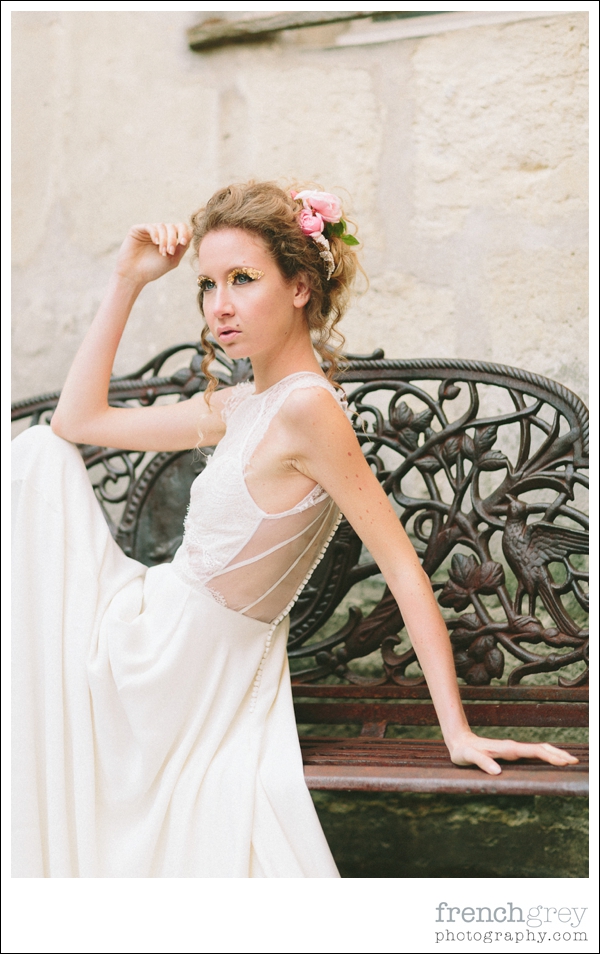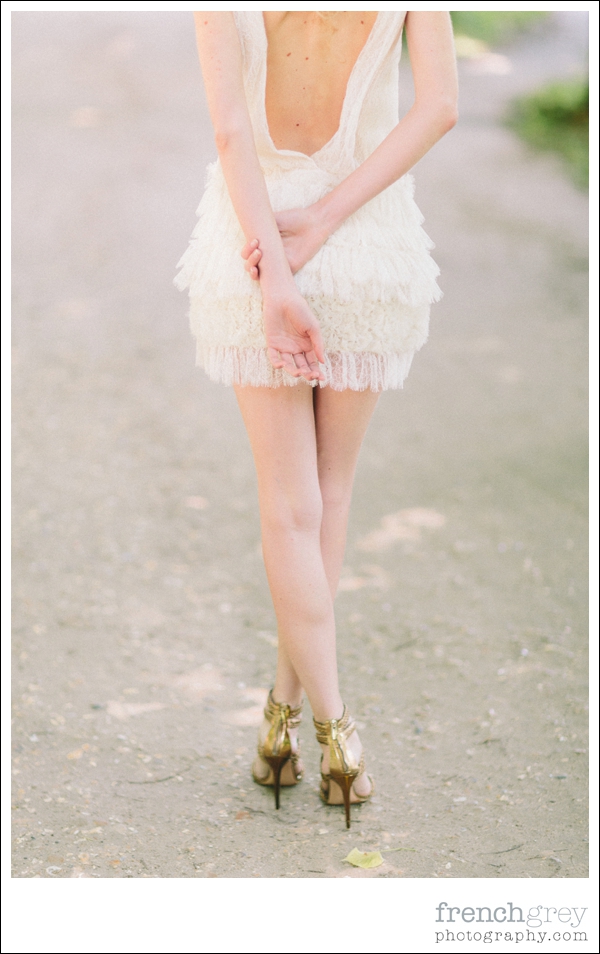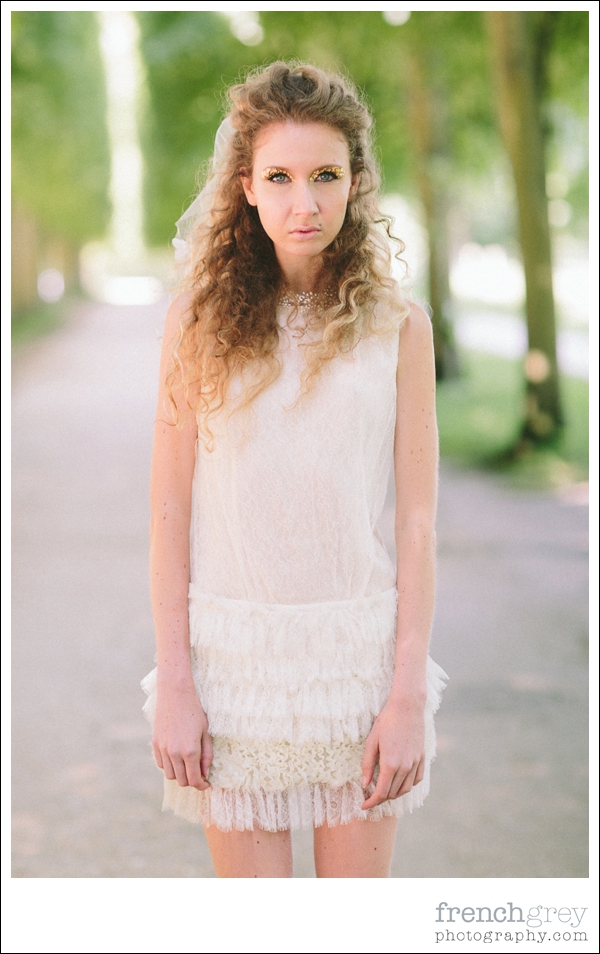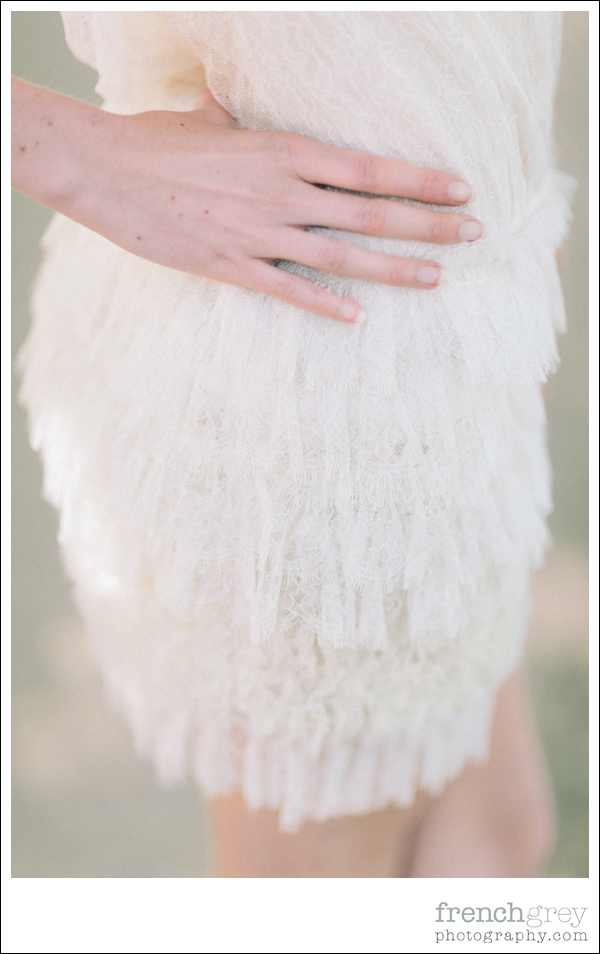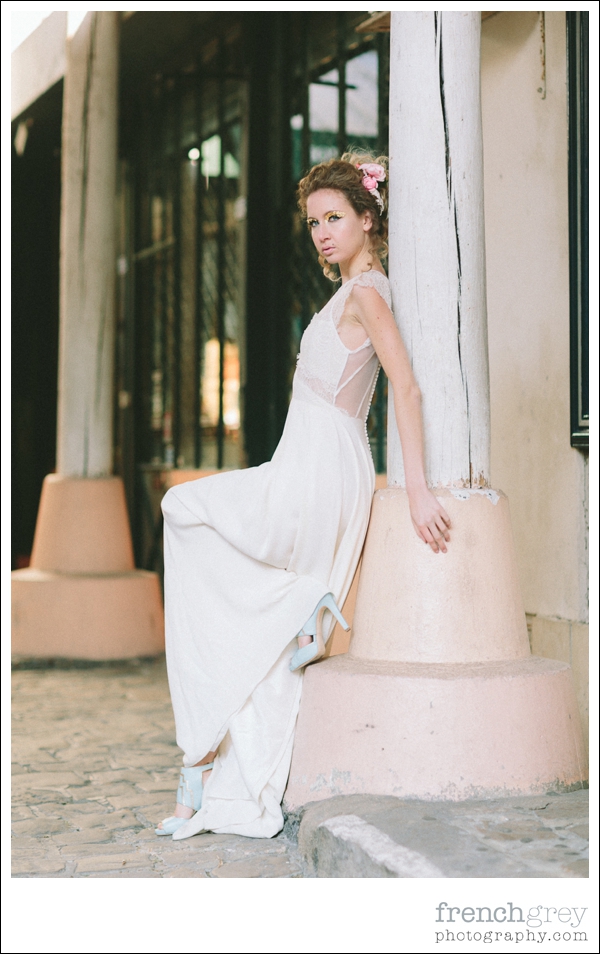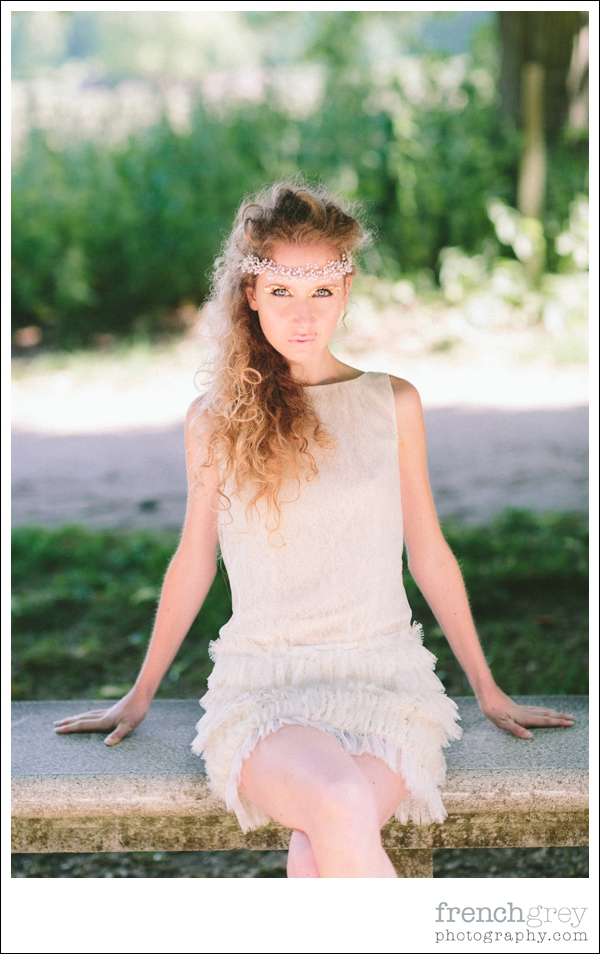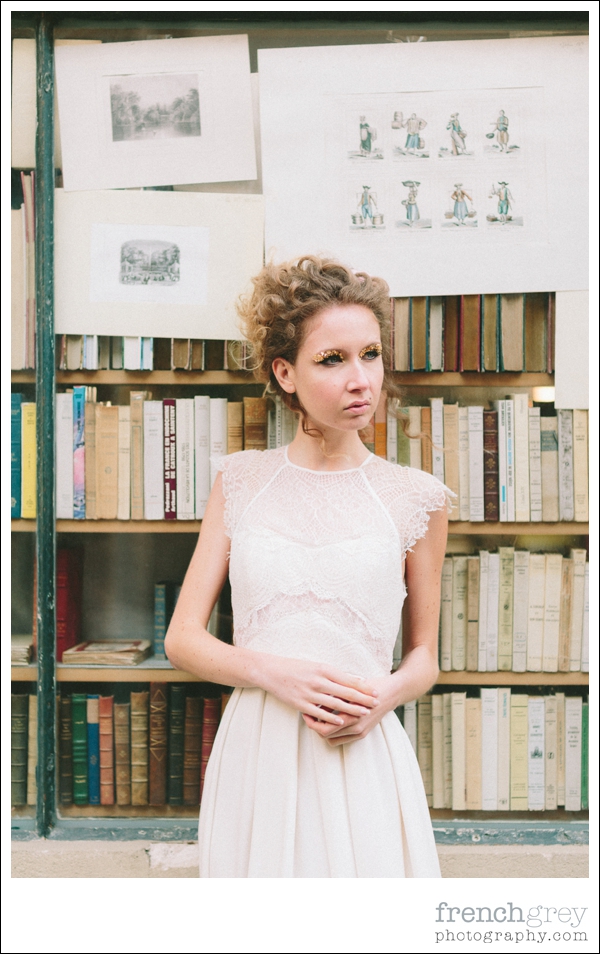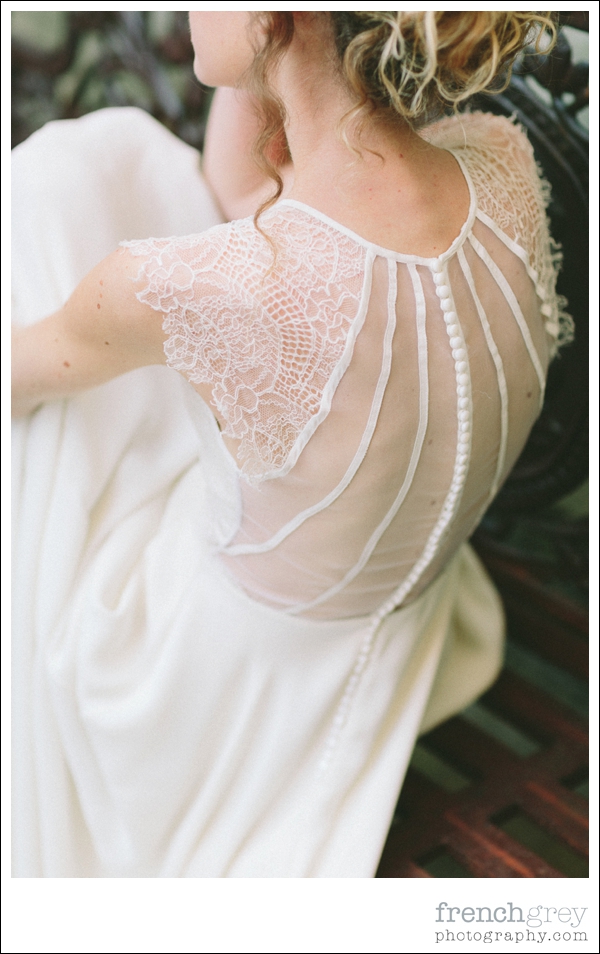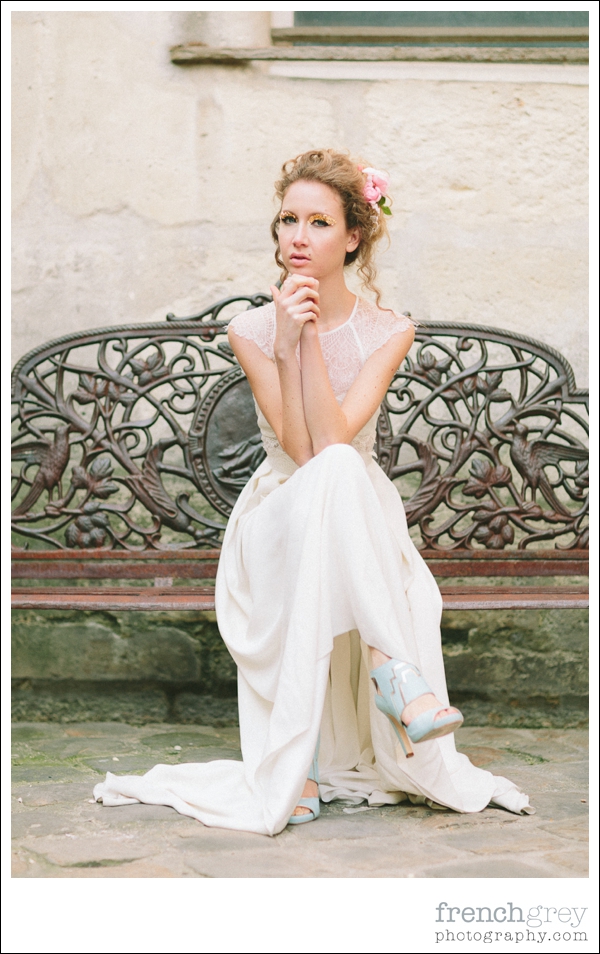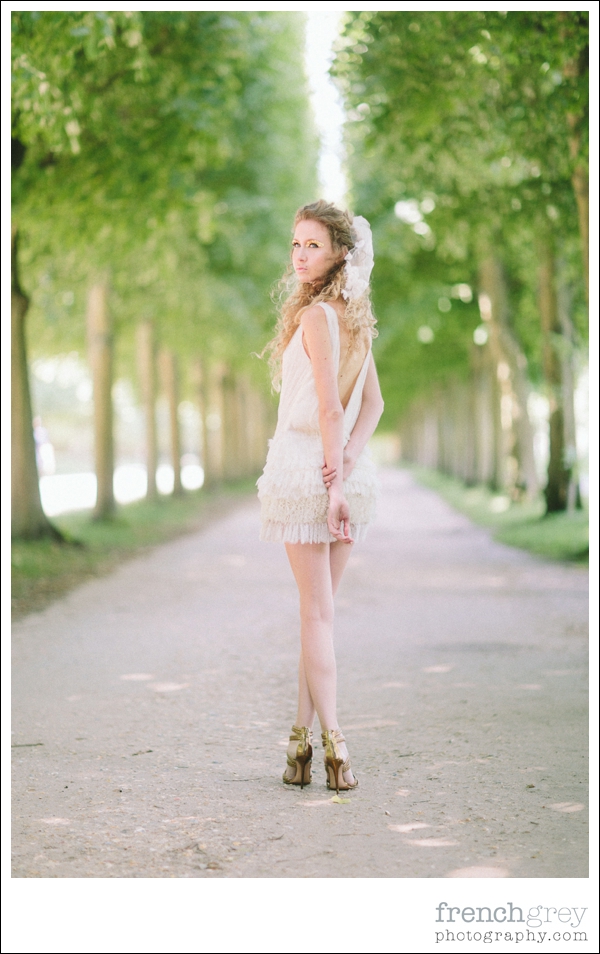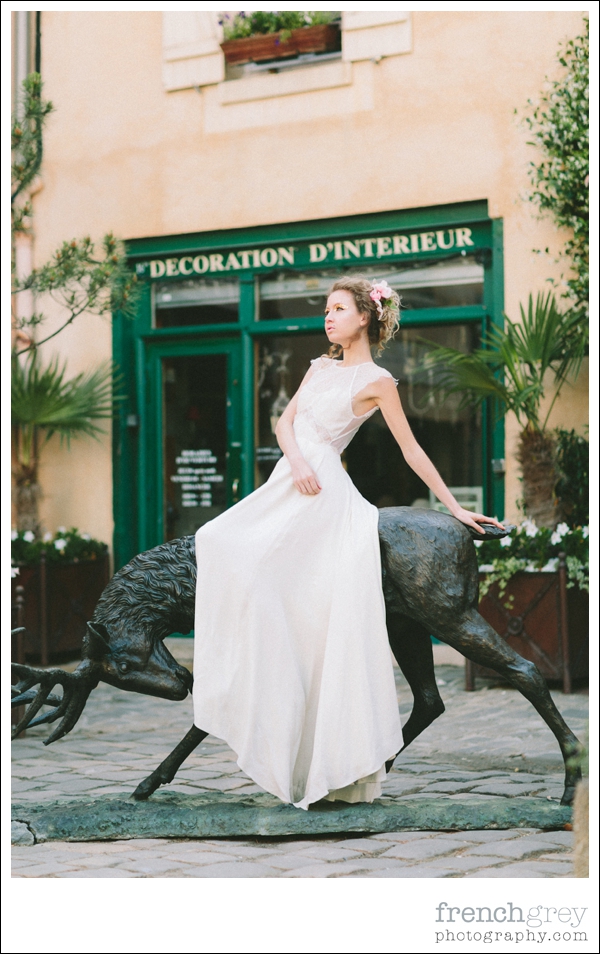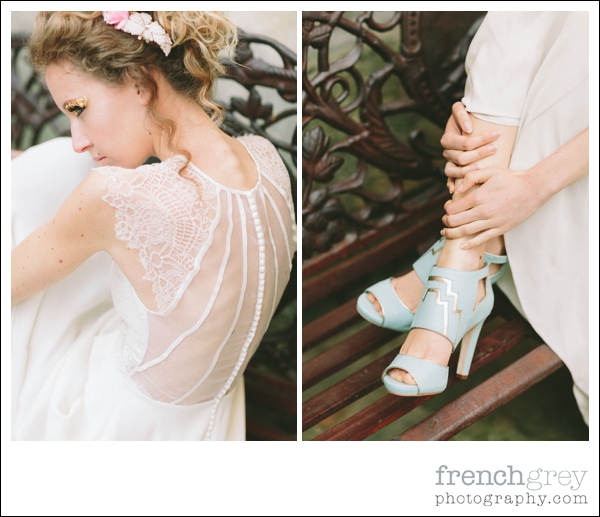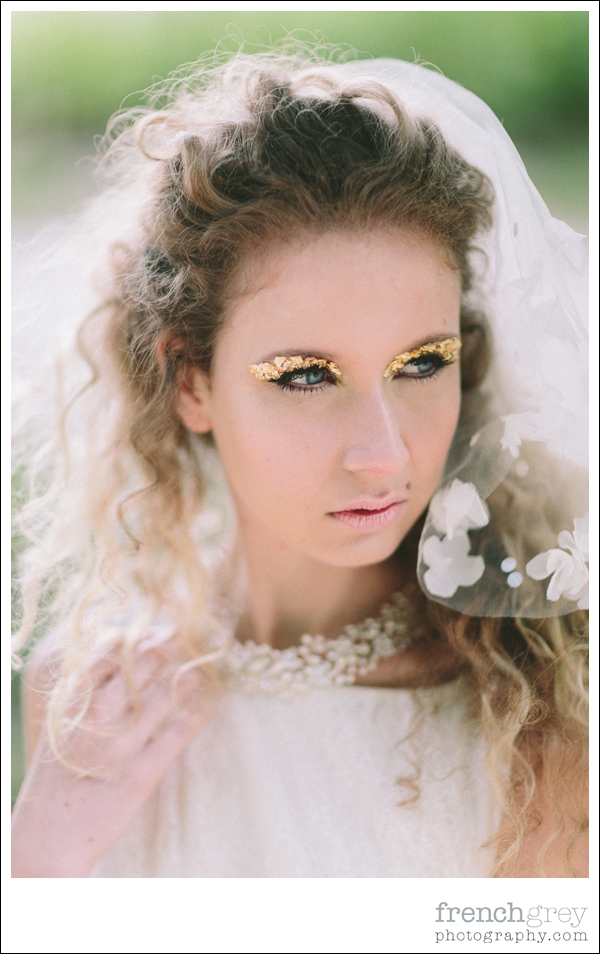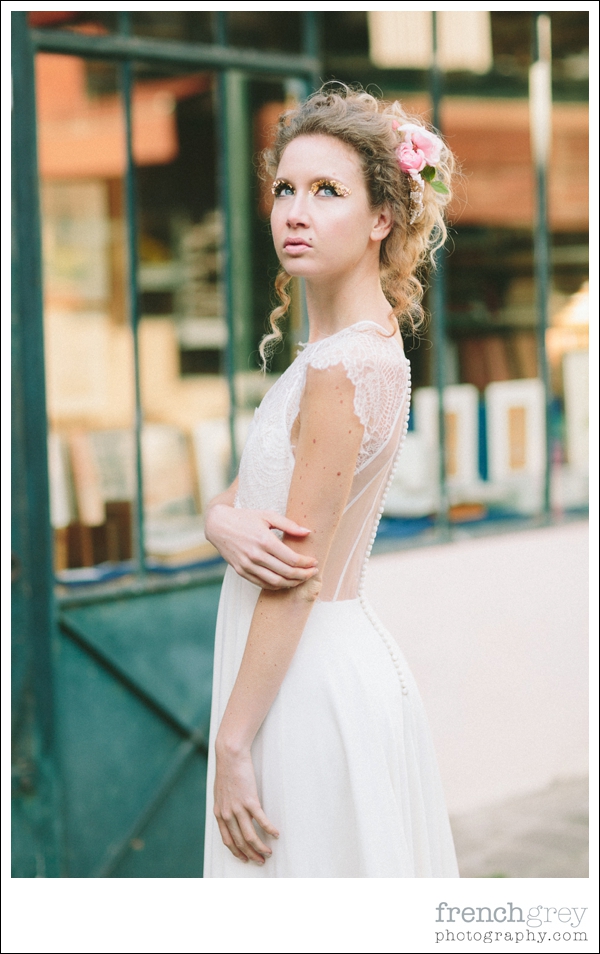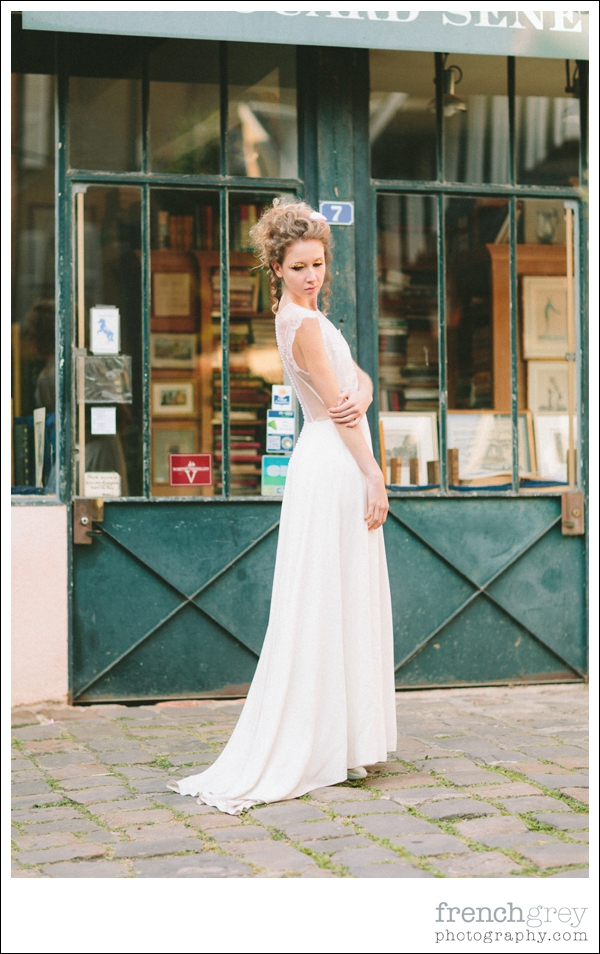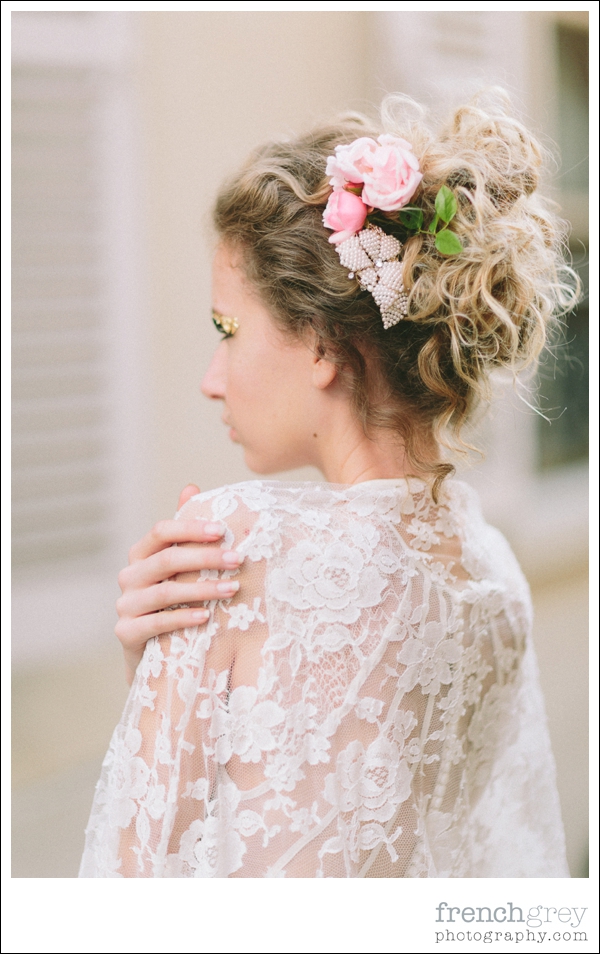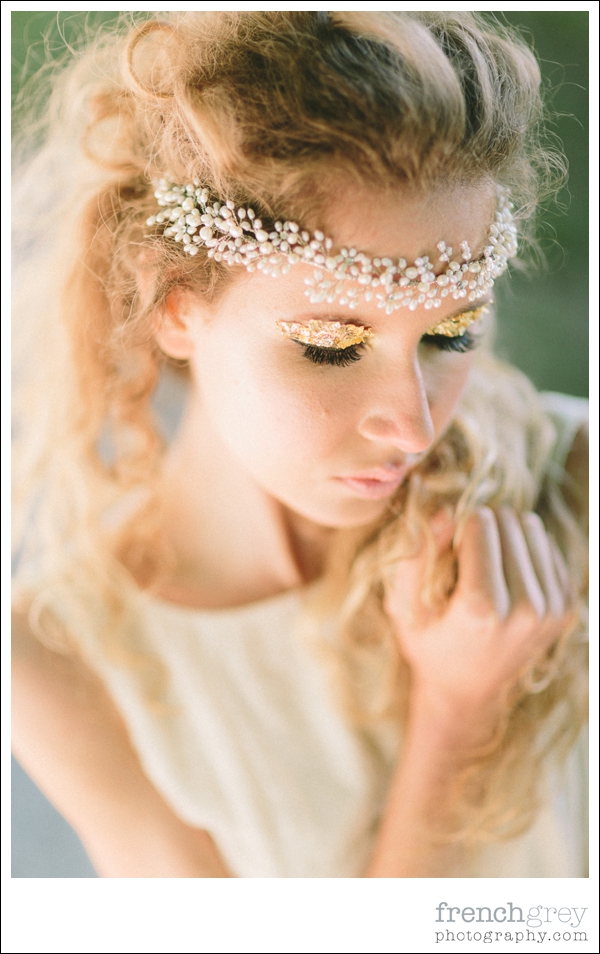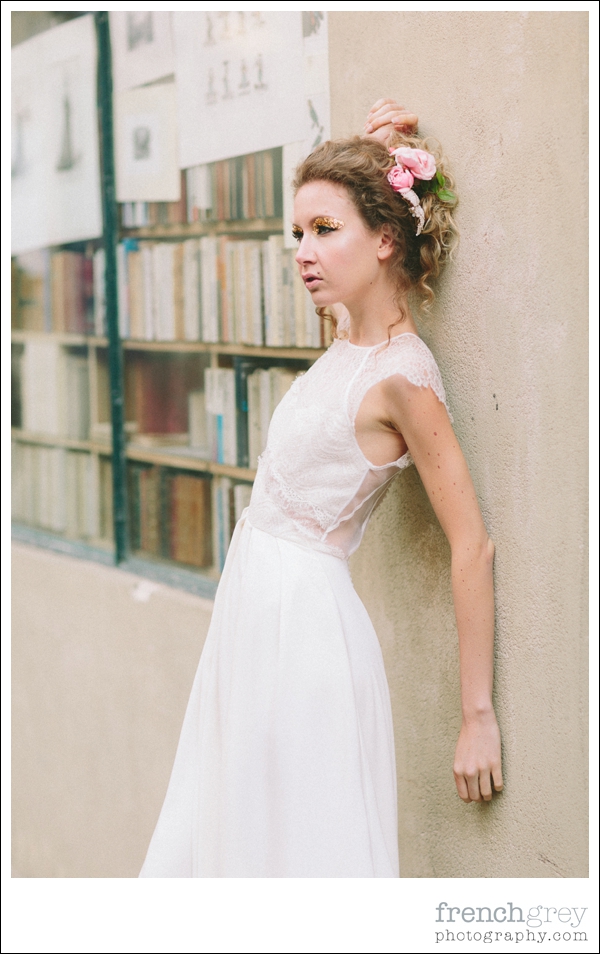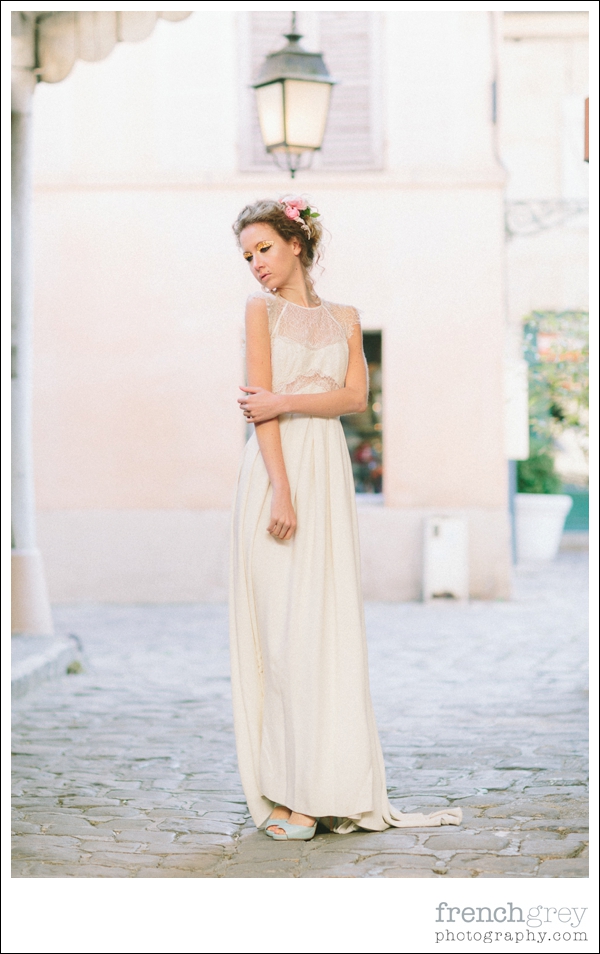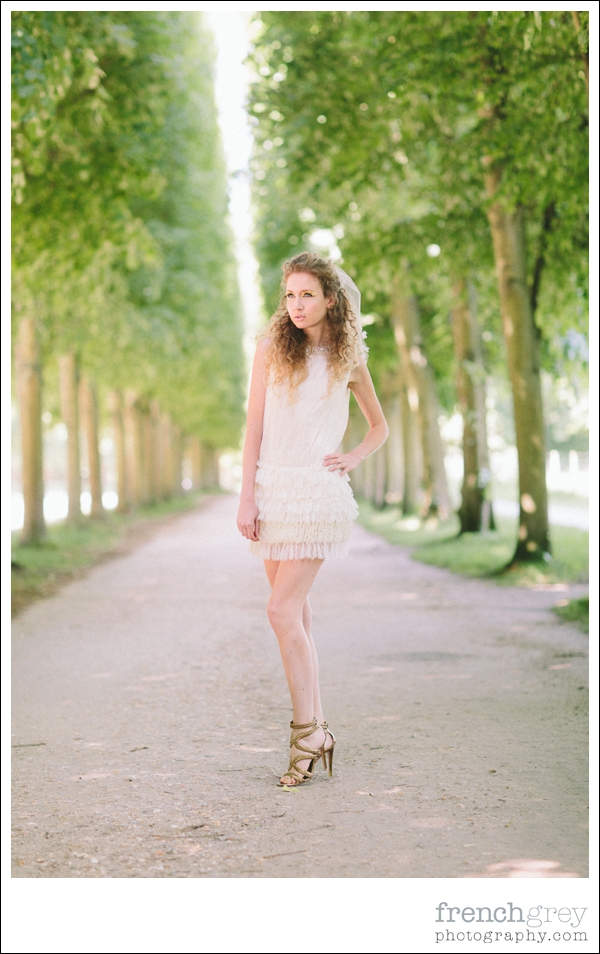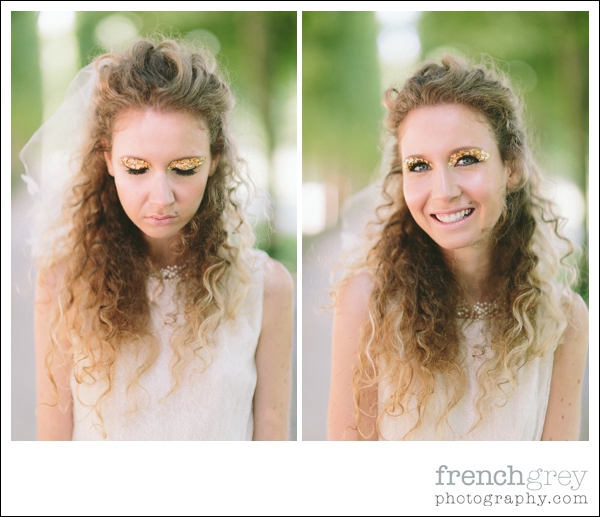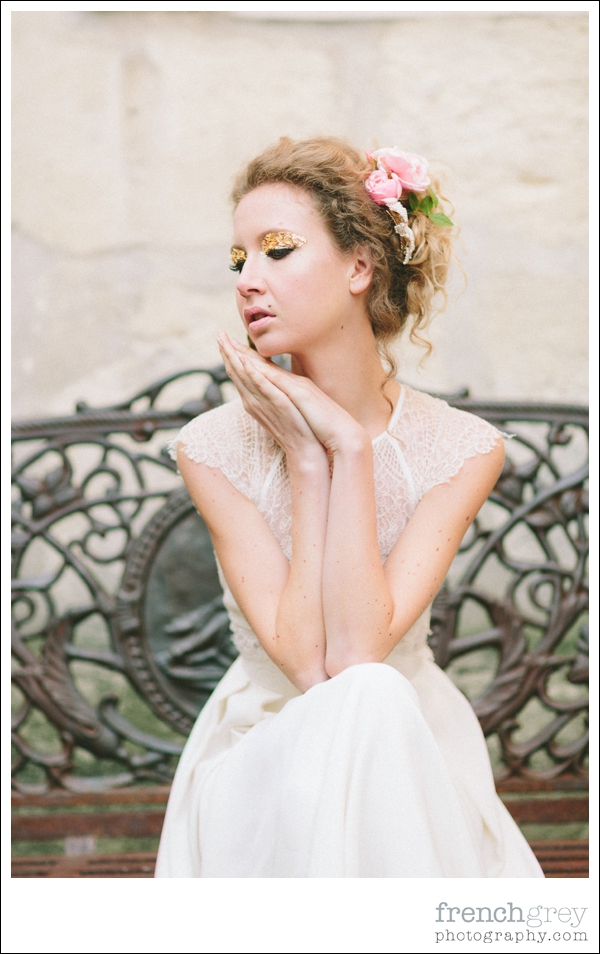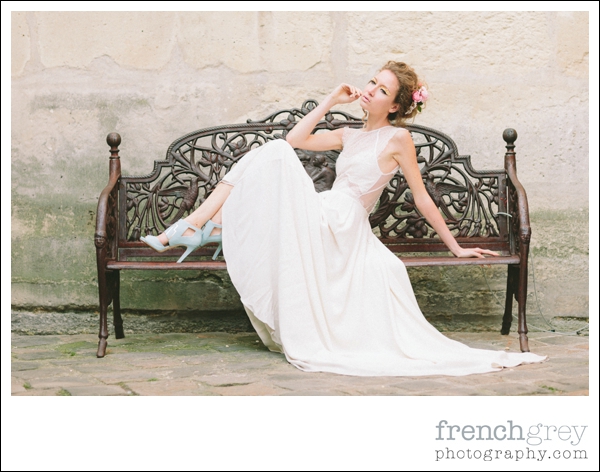 Vendors:
Wedding dresses and accessories: Elise Hameau
Jay Ahr Dress and Shoes Rentals: C'est Ma Robe
Wedding Accessories: Twigs & Honey
Make-up: Anissa Renko